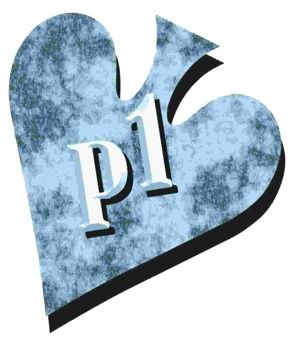 ---
Note: Not at the old Poker1 site. A version of this entry was originally published (2006) in Casino Player.
---
In an earlier entry (Knowing for sure when opponents are bluffing), you discovered one way to be certain whether or not opponents were trying to steal your pot. You needed to watch them breathe. And you needed to listen to them breathe.
Watch and listen. The clue was that players tended to breathe much less noticeably when they were bluffing. Sometimes they stopped breathing completely.
Today, I'll add some important insight to what you've already learned. I'll tell you exactly why players stop breathing by exploring a powerful poker phenomenon known as the "calling reflex." And you'll discover additional, deadly accurate tells based on it.
Afraid
First, how come bluffers stop breathing? It's because they're afraid of doing anything that will reveal the weakness of their hands.
You see, years ago I observed and chronicled some curious and universal poker behavior.  It seemed that players were much more animated when they held strong hands than when they were bluffing. But I needed to know why.
Shouldn't a bluffer try to do things to keep you from calling? What about talking you out of the call?
At the very core of tells – as defined in Caro's Book of Poker Tells – is the concept that when opponents become actors, they try to deceive you by seeming weak when they hold strong hands and seeming strong when they hold weak ones. Okay. So, why doesn't a bluffer jump up and down in his seat, forcing a wide grin and pretending that he just won the lottery?
Actors
The reason relates to the other broad concept in that same book: Sometimes opponents are acting and sometimes they aren't. There are two types of tells – voluntary and involuntary.
Players who are strong will often go out of their way to act weak. They may shrug or sigh or use a sad voice when announcing their bets. They're trying to trick you by pretending that their hands are so miserable that they shouldn't have bet. But, ask yourself, if players really held bad hands, why would they go out of their way to convey that to you?
Weak and average players are the main broadcasters of this tell. They often overact in portraying weakness. And it always means strength.
Amazing
But, 35 years ago, as a young and aspiring poker player, I began to notice an amazing thing. Bluffers avoided the stage. How come? It's because almost all players have what I termed a "calling reflex."
And although casual poker opponents haven't analyzed the concept, they know it intuitively. Bluffers instinctively realize that the calling reflex exists. They sense the danger; they are scared to death!
When players travel to a poker game, they want to be in action. Nobody goes to a casino to play poker, thinking, "Gee, I hope I don't get to play any hands. Wouldn't it be fun if I got to fold all night and didn't have to do anything?"
No! They come hoping to get involved. And because they want to put chips into the pot, most go out of their way seeking reasons to do it. In fact, they have a bias toward playing hands and a bias toward calling bets.
Save money
In the future, I'm going to tell you how to take advantage of the calling reflex of your opponents. But today, I want to tell you how to save money by realizing that your opponents are unconsciously aware of it.
Players know deep inside that other players are looking for reasons to call. Anything they do might make someone suspicious.
So, when they bluff – especially if it's a big bet into a meaningful pot – fear freezes them. It's just that simple. They don't want to do anything to trigger a calling reflex, so they do nothing at all. They don't breathe, for instance. But there's much more to it than that.
More than not breathing
They don't move. Beyond monitoring an opponent's breathing, you should also monitor movements. For instance, although many bluffers stop moving at the moment their wager is placed, others won't freeze up until the moment of truth when they're about to see the outcome – a call, a raise, or a wished-for fold.
If an opponent is tapping the table rhythmically, just reach toward your chips and watch the response. If the player suddenly stops tapping, that's a sure sign you're against a weak hand or a bluff. Suddenly the player is faced with the realization that he might get called and doesn't want to do anything to promote it.
It's the same if a player bets big on the river and is quietly humming under his breath. That's not really a tell, because it can mean different things with different players. So, like I said, it's not a tell – yet.
Reaction
But it will become a tell as soon as you make your opponent aware that you're about to consider calling. Leaning forward and moving your hand slightly toward your chips will bring a reaction.
If the humming immediately stops, suspect a bluff. It's the same as the tapping of fingers. At that fateful moment, everything stops.
The bluffer doesn't want to do anything to trigger your calling reflex and encourage you to call. So he provides the most obvious clue in poker – he suddenly stops doing everything. Stops breathing. Stops tapping. Stops humming. Whatever.
He stops and you call. Simple. Now take the pot. — MC