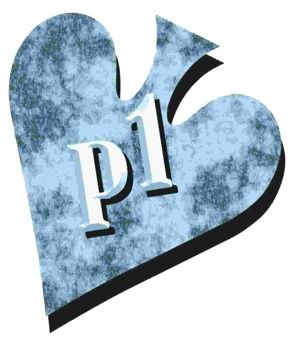 Entry #13 (2010-08-04)
You probably won't want to read this blog entry unless you're statistically minded and interested in our Poker1 pre-launch progress. It's likely to be TMI ("too much information") for many visitors.
My prediction was a little off the mark in last month's status report. I said that we had entered "deep development" in a race toward our scheduled September 1, 2010 Poker1.com grand opening.
AdWords
I'd been experimenting with Google AdWords, budgeting an experimental $1,200 a month to see what affect it had on traffic. It had added between 200 and 250 visits each day. So, when this ad campaign was suspended until our official opening, I speculated, "I'm guessing that status reports for July and August will show slightly less traffic than May and June, due to the absence of AdWords marketing."
Instead, traffic was up slightly for July and would have increased more significantly had the ad campaign continued. Average daily visits inched upward from 1,362 to 1,366 — as measured at the server itself. It is necessary for us to use those more accurate — but harder to access — statistics, because of the negative effect that our double caching system has on other analytical tools.
The average number of entries visited was also up slightly to 5,605.
Target date
Just to keep you up to date before I share the July statistics, I'm not sure if we'll meet the September 1 target.
There's still a lot of functionality and content that must be added before we can make a broad public announcement about Poker1's opening. If we need to push it back, I'll announce that soon.
I'm still hopeful. And I'm very grateful to those of you who have stumbled here, found us through the recommendations of others, or responded to my daily Facebook and Twitter announcements of new content.
---
You can follow me on Twitter
http://www.twitter.com/mikecaro
or become my friend on Facebook
http://facebook.com/caro.mike.
If you mention Poker1 when you apply to be my friend on Facebook, I'll automatically approve you.
---
Anyway, here's where we stand (scroll down to see the July statistics)…
Poker1 traffic during development (update for July, 2010)
August has started off at a faster-than-expected pace, with both site visits and the number of entries that were seen scoring higher than the July averages.
March, 2010 (16th and after)
— Average daily site visits: 714
— Average daily page visits: 2,830
We opened up the site without fanfare on March 16, so anyone wishing to witness our progress and mistakes could do so.
We had 716 visits that same day, probably generated through word-of-mouth curiosity. (There were 13 visits the previous day. Most likely those were associated with development efforts.) On March 30, we had 859 visits (the highest for the month — low for post-public opening was 595 two days earlier). We had anticipated an average of 200 visits per day during the development phase.
Total site visits (16 days): 22,132 prorated (11,423 actual)
High day: 859 (March 30)
Low day: 593 (March 22 — except for 15th and earlier)
Total page visits (16 days): 87,716 prorated (45,273 actual)
April, 2010
— Average daily site visits: 1,016
— Average daily page visits: 3,249
Total site visits: 30,486
High day: 1,895 (April 12)
Low day: 799 (April 2)
Total page visits: 97,489
May, 2010
— Average daily visits: 1,359
— Average page visits 5,651
In May, we began with 847 visits on the 1st and haven't been under 1,000 in the 31 days since (including June 1).
Total site visits: 42,153
High day: 3,461 (May 25)
Low day: 847 (May 1)
Total page visits: 175,206
June, 2010
— Average daily visits: 1,362
— Average page visits 5,321
In May, we began with 847 visits on the 1st and hadn't been under 1,000 in 52 days, until June 23 (988 visits).
Total site visits: 40,869
High day: 2,951 (June 30)
Low day: 847 (June 23)
Total page visits: 159,652
July, 2010
— Average daily visits: 1,366
— Average page visits 5,605
Total site visits: 42,368
High day: 2,197 (July 24)
Low day: 1,072 (July 9)
Total page visits: 173,776
Remaining tasks before grand opening
Here is our in-house, unedited to-do list of what still needs to happen before we can announce our grand opening…
Open forum and seed with at least three posts from me to stimulate early discussion
Add at least three one-minute audios to begin the series
Add at least three one-minute videos to begin the series
PARTIALLY DONE. Add at least 200 more archived entries (about 100 to go)
Format and add poker statistics from existing MCU tables (only five are complete so far)
Put into place a plan for grand opening announcements and other ways to drive traffic to Poker1
Contact other poker, gambling, and general-topic sites about link exchanges and offer syndicated columns or audios to generate traffic
Plan Yahoo!, Bing, AdWords opening day blitz
Add all three Mike Caro vs. Doyle Brunson heads-up videos
DONE. Make all indexes work (except for those with asterisks under INDEX tab in main menu)
MCU Gym – add explanation of what it is with possibly one or more training exercises in place
Add links to next entry at the bottom of all lectures and tests that are in a series
PARTIALLY DONE. MCU library in main menu – complete links and indexes for articles and audios (Dictionary page now functioning)
Put up free online books, possibly including large portions of the original Book of Tells
DONE. Finish making Wiesenberg/MCU poker dictionary fully functional
Add rule books from casinos and other entities with permission to use
Create a pending section for MCU official poker rules that will be completed one-by-one with public discussion invited
Poker history articles – add entries and links to other recommended on-topic sites
Poker history museum – add pictures of ORAC (my artificially intelligent poker player, circa 1984) with accompanying explanatory entry
Poker history timeline — create and publish
Poker people / MCU Monuments of Poker — Add first three entries
Poker people / Poker profiles – begin with a dozen in-depth ones at grand opening
Yet More MCU – add something to get this started
Shop – fill in "about" and add all current products in categories with credit card processing functionality
Write and publish page or entry for Brain Trust methods section
Call experts  into session to create first new Brain Trust odds
Announce and publish first group of current Brain Trust odds
Add to older Brain Trust Odds section – legacy articles and audios for historical purposes
Write and publish "About" for Zone 2
Complete for Zone 2 (starting content): Current events, Press Releases, links to happenings
Complete for Zone 2 (starting content): Current News (updated daily with links and short descriptions of stories)
Complete for Zone 2: Gallery – Photos submitted by others, subdivide. Include MCU campus photos
Create for Zone 2: In Gambling – basic dictionary and say that it's "going to grow"
Create for Zone 2: Gambling encyclopedia – say that it's pending, but add two entries to begin
Complete for Zone 2: Gambling games and rules — descriptions and rules all major forms of gambling need to be added before launch
Create for Zone 2: Gambling history – brief overview; link to entries from sites
Complete for Zone 2: Gambling odds – create and link, also, to poker odds
Create for Zone 2: Gamblers and gambling-related people – capsule bios with possible links
Create for Zone 2: Gambling strategy – begin with at least 10 entries and provide links to other sites
Create for Zone 2: Inside Mike's Mind — thoughts from essays, articles, and columns (include "Shadows in the Tent," not actual title, plus selections from old "Caro on Gambling" book), two new commentaries on life
Create for Zone 2: Articles — two new entries
Create for Zone 2: Audios — two new entries
Create for Zone 2: Videos — two new entries
Create for Zone 2: Links — choose ones to add from still-operating sites on the old Poker1 list and new recommendations
Complete for Zone 2: MCU Press Package – add questions most frequently asked, link to bio, opinions, quotes (with links to entries discussing what I mean), contact information, artwork (including photos) for download, endorsements of me, MCU, and Poker1, and interview aids (topics I'm ready to discuss, with my likely answers to common questions)
Create for Zone 2: Yet More Zone 2 – add various things, including Table Rock Lake description and why I moved to the Ozarks
Select and add content or special widgets for right sidebar to make it approximately equal in length with left sidebar
PARTIALLY DONE. Fill in all pages, entries, or other gaps in main menu, so structure is complete and some starting content is in place for each selection (Dictionary page complete)
You're up to date through the end of July, 2010. Although not much was done on the list above during July, many refinements were added. You can see the history of these in Poker1 log of changes and additions: 2010-07. — MC