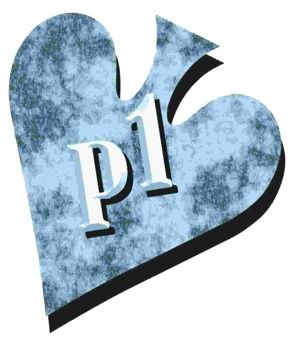 Entry #12 (2010-07-28. Updated 2010-07-29)
A bill that would authorize highly regulated Internet poker (and some other gambling forms) cleared a U.S. House of Representatives committee today. It's called the Internet Gambling Regulation, Consumer Protection, and Enforcement Act. The vote was 41-22 in favor.
This bill was championed by The Poker Players Alliance of which I'm an original charter member — although I'm not certain whether I'm happy with this proposed legislation. In fact, there's a lot to dislike. (Here's a link to the text of a short speech I delivered at the PPA's public launch in 2006: Death of poker in America.)
---

♦ See list of amendments below this blog entry.
♦ Read the full text of the bill here.

---
Government oversight
Representative Barney Frank, a long-term Democrat from Massachusetts, chaired the Financial Services Committee that passed the bill. Next it will likely be voted on by the full House of Representatives. The bill authorizes U.S. government oversight of online gambling, including poker. It specifies that problem gamblers, minors, and adults behind in child-support payments cannot participate.
I think minors should be prohibited from playing, of course. Most young people simply don't have the experience handling money, including myself when I was a beginning player. I don't think most players gain a good perspective about bankrolls and money until they're 30 — if ever. Some master these skills early, but pre-21 is playing with fire.
I don't know how you identify a "problem gambler." And it's possible, but not likely, that some people might have enough skills to win at poker and actually catch up on their child-support payments. So, I think the legislation overreaches in those regards.
Prohibitions
Fines and sanctions, including loss of gaming licenses, are to be established in accordance with the legislation.
The bill also includes prohibitions against credit card use, but allows debit cards.
And, remember: This bill still has to pass both the House and Senate and will undoubtedly be amended along the way. I believe this bill is more likely to pass if it's attached to more encompassing legislation that might not even be related. Voting on it as a separate bill might prompt too much opposition.
Remember that the current prohibition against online poker (and other Internet gambling) was sneakily attached by the Senate to an anti-terrorism bill (Safe Ports Act) late night in 2006, without debate. What goes around comes around, right?  — MC
List of amendments passed by the committee:
Any online sites having been in violation of existing law cannot be licensed under the provisions.
Sports betting is prohibited (other than horse racing).
Advertising to "problem gamblers" and minors is prohibited. Violations can result in fines or revocation of licenses.
Sites must locate in the United States to be licensed.
The minimum wagering age is 21 and sites must require proof.
The house edge must be posted for each form of gambling (which will be difficult to do with poker).
Treasury Department will supply lists of legal and illegal sites for bank compliance.
Anyone having financial interest or ownership in approved gambling sites will be licensed.
Maximum allowable losses must be established.
States can individually decide not to participate. This must be done during the first legislative session following enactment.
Standard credit cards cannot be used. Debit cards and pre-paid credit cards are okay.
People behind on child support payments cannot play. Allowing them to play can result in license revocation.