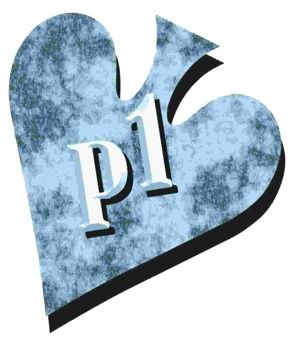 ---
Note: Not at the old Poker1 site. A version of this entry was first published (2006) in Poker Player newspaper.
---
Whenever I'm seated at a poker table, one of my main missions is to make my opponents feel comfortable with me. I believe the more they enjoy my presence, the more money I'll make.
I'm sure that sounds alien to some players who try to win by antagonizing opponents. Let me tell you what I think is wrong with doing that. It's true that in the short term an irritated opponent might go on tilt and give you a few bad calls out of frustration. But the long-range result of antagonizing opponents is that they might stop selecting you as preferred person to enter pots against. If you try to humiliate or ridicule them for playing weak hands, they often find it unpleasant to play against you.
So, what happens then? Well, then they decide that they're going to target their fun and frivolous play toward those who will giggle and enjoy the adventure along with them. This means that if you ridicule weak opponents, you're likely to be left out often when they're willing choose to redistribute their chips about the table. Most weak opponents are playing for the enjoyment of poker. They play poorly, but if you're not friendly they'll decide you're no fun – and they'll be much more likely to play weakly against someone else. You see, these players have money to spend, but they also get to choose where to spend it.
Invitation
By being friendly, sometimes whimsically weird, and giggling, I invite weak opponents into my pots. So, I have the luxury of effectively playing in a weaker game than a serious but obnoxious player at the same table! You heard it right – we're in the same game, but my "table" is easier to beat. Go figure.
I like to playfully talk opponents in and out of pots, depending on what works best for me at the moment. I'm good at it. But I try not to make the game unpleasant – ever. If I'm not involved in a pot, usually I won't say anything about it. Let the opponents competing for that pot talk to each other. That's my philosophy. And never be rude to weak opponents.
There are other types of players who like to talk at the table, but frequently what they say isn't focused. It's almost random luck whether what they say helps or harms their bankroll. But even worse than random chatter is something I'm going to talk about today. This is a short, old lecture I gave about how some players talk themselves out of the money. Here it is…
Bad poker talk
Sure, I talk a lot about strategy and statistics. In fact, I've spent a good share of my life programming computers to play poker and to analyze data. This means the answers we share that are based on that research are better than anything else you'll get anywhere else. Period. End of story.
Fine. But there's more to poker than mathematics and impersonal strategy. I teach that once you've mastered the basics of winning poker, most of your profit will come from psychological aspects.
That's why I wrote the Book of Tells – the Body Language of Poker. And that's why I spend so much time teaching tells, manipulation, and image. Let me give you a clue about image right now.
Once you know something about poker that others don't know, you're proud and it's only natural to want to let them know how great you are. That's why so many otherwise skillful poker players sit at the table looking alert and superior and making sure everyone knows that they're concentrating. Hey, wait! You don't want to look like you're concentrating. Did you know, that one of the worst possible images you can convey to weak opponents is concentration?
Carefree behavior
Listen. You want weak opponents to feel comfortable giggling and playing badly. One thing that will make them self conscious and bring their party to a halt is if you make them think you're taking poker too seriously. The best image for extracting the most profit is to seem in sync with their carefree behavior. Giggle and have fun.
But most of all, don't do the one thing that kills games and eliminates profit. That one thing is analyzing hands at the table. Sadly, I've seen plenty of times where a smug, smart, alert would-be professional sits down in a game that is like a candy store with mostly weak, happy players and destroys the mood within minutes. All it takes is for him to start talking shop with another professional. "You shouldn't have raised, because there's a thirty percent chance, yak, yak, yak…"
Serious strategy
Meanwhile, the very fact that they're discussing this costs them and every other serious player at the table hundreds of dollars or more. Why? Because by discussing strategy seriously, they're alerting carefree opponents that there really is serious strategy. This often makes those opponents self-conscious and changes their mood and their behavior. They become more cautious and less playful. You get many fewer weak calls and you make much less money. In fact, serious players discussing technical strategy that might only be worth a few pennies of difference can be costing themselves hundreds of dollars. Not a good trade-off, is it?
So, my advice is, when you're against weak players, blend in and don't let them know that you're carefully scrutinizing their play. You should be analytical, of course, but you should keep it to yourself.
This is "The Mad Genius of Poker" Mike Caro and that's my secret today. — MC