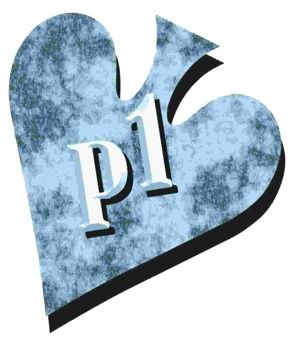 ---
Note: Not at the old Poker1 site. A version of this entry was first published (2006) in Poker Player newspaper.
---
Sometimes in poker, things that seem unimportant make a shocking difference to your bankroll. Tipping the dealer is an example. Most of us tip routinely and appropriately. And I'm in favor of that, as you'll soon discover.
But one thing that's seldom discussed is that tipping changes the value of poker hands and often dictates which ones we can profitably play.
I'd feel honored if you listened closely to this obscure lecture I delivered online years ago.
The odd truth about tipping
Sooner or later, if you're going to play poker seriously, play to supplement your income, or play to earn your living, you're going to have to think about tipping.
Well, actually, if you play poker online, tipping is not an issue. On the Internet, human dealers are non-existent – you meet virtual, imaginary ones and they wouldn't know what to do with a tip if you gave them one.
How much should you tip when you win a pot? Should you tip at all? Some professional players never tip, but I believe you have an obligation to do so. Why? It's because dealers in real-world casinos are paid very low wages and expect to make up the difference through tips.
Ah, I hear you wondering – why is that MY problem? Why doesn't the casino pay dealers more? Actually, if you're a winning player, you probably should be happy that the casinos don't pay dealers more. The tip method most likely works in your favor.
Who pays most?
Paying the dealers more would actually work against the better players, because they're more selective, entering fewer pots, thus winning fewer of them, and tipping less often. If dealers would be paid more and tipping were not customary, the house would charge more, and everyone would pay the difference equally. The way the system works now, it's the weaker, looser players who are paying tips disproportionately, because they win more pots. Strong, more-selective, long-term winning players get a break. They play fewer pots, win fewer pots, and pay less in tips, even if they tip the same amount as the weaker players each time they win a pot.
So, how much should you tip? Oddly, the lower-limit games are sometimes more lucrative for dealers than the big games. Low-limit players who are less sophisticated about the long-term nature of poker, usually tip larger portions of the pots they win. They may tip $3 out of a $45 pot, when they won $30 and the other $15 was theirs to begin with. Let me tell you right now, if you tip $3 out of each $30 you win, you won't be around long without constantly replenishing your bankroll.
Usual tip
Just one dollar (with occasionally larger amounts for very large pots) is the usual tip for $3/$6 limit and up games. Fifty cents is sometimes fine at lower limits. When I say $3/$6 and up games, I mean way up! A dollar tip today is often customary for even $100/$200 games and larger. I usually tip a dollar — and sometimes two or three dollars for any hand that has many extra bets in it. If it's a small pot with little betting, I don't tip at all, and you probably shouldn't, either.
They tell me that the average amount I tip in a night is considerably higher than most other professionals. But, I feel I can survive the extra tax, and it makes me feel good. But, if you're only winning marginally, excessive tipping can make the difference between surviving and staying at home sulking. So, don't feel pressured into making tips you don't want to make. If you want my guidelines, tip nothing on small pots in $3/$6 games, tip 50 cents on medium pots, and a dollar on large ones. In $5/$10 games and up, usually tip a dollar, if the pot's big enough. There is no sliding scale that requires larger tips in the bigger games. That just isn't customary. The theory is that you're adding to the dealer's income equally, regardless of the limit of the game.
Less money
Even some dealers understand that it's not a good idea to encourage excessive tipping. Players may be generous for a single night, but too much tipping and they might not be able to afford to play as often, and that means less money overall for the dealers.
The monumental concept behind tipping is that it often means you can't play marginal hands. Many hands would be worth 25 to 50 cents in profit if you didn't tip, but when you do tip, you've got to factor in how often you're going to win the pot and how often you're going to pay the dollar tip. Often it overwhelms the tiny profit on these marginal hands and turns them from small winners into small losers. This can mean you shouldn't play them at all. So, tipping can make your best strategy tighter.
Next half hour
In bigger games, some players just pay a dealer upfront and say, "That's for the next half hour, win or lose." Sometimes, they pay as the dealer leaves the table. As long as the amount they pay is the same, win or lose, they can then play marginal hands. That's because they won't pay any more if they win many pots than if they don't win any – so they can pursue all pots with marginally profitable hands. That kind of bulk tipping is something you might consider, but it isn't customary in smaller games. You might try it, though.
The concept is the same as with collection vs. rake. Collection is table rent. Once you've paid it, you can win as many pots as you want without penalty. But if it's a rake game, you pay the house its money only when you win a hand, so you've got to play more conservatively. If you consider a tip part of the rake, then you can voluntarily switch over to the collection method for tips manually, if you want. Just pay the dealer in advance for the time to be dealt – and announce that you're giving that amount win or lose – so, in case you never win a pot, the dealer will get something. They appreciate that and don't expect further tips. In this case, three dollars is plenty for a half hour in a large game. That's six dollars an hour, and if all the players at the table did that, 10 handed, it would be sixty dollars an hour extra for each dealer. Not everyone will end up paying that much on average, so you're certainly paying more than your fair share.
How much?
How much to tip in a tournament? Four percent is in the high end for first place in a large tournament. I believe subsequent places should tip, too, but subtract your entry fee, your buy-in, and your rebuys and tip only from your profit (unless you're feeling generous). In smaller tournaments, you can tip as much as five percent. In fact, if the prize pool is below $20,000, I recommend a tip of five percent. Above $20,000, three or four percent.
So, again, if you're a winning player who is selective about the hands you play, you're better off tipping the dealers than having the house pay full wages. You should not over tip, but you should tip. Oddly, $1 or $2 is customary, even in big games. And if you pay your tips to each dealer in advance, you don't need to avoid playing some marginal hands. Otherwise, you do.
This is "The Mad Genius of Poker" Mike Caro and that's my secret today. — MC
See follow-up entry: Mike Caro poker word is Tokes