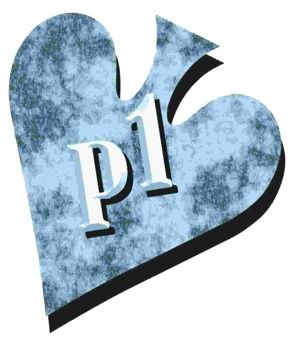 ---
Note: Not at the old Poker1 site. A version of this entry was originally published (2008) in Bluff magazine.
---
Today, I'm going to teach you the biggest secret about playing poker profitably in the whole universe. When you hear it, you'll snicker, because it will seem too obvious to be worthwhile. But when you've snickered yourself out and returned to your senses, please let me explain why it's so totally important. And before we get to that secret, I want to tell you about me and the Army Corps of Engineers. This true happening also helps your poker bankroll. Just indulge me for a couple minutes and you'll see why.
Fine. So I moved from an active social life among the giant poker rooms in Los Angeles to become a hermit in the Ozarks. Now I live in a forest on a lake in south Missouri, walking my miles of private trails, muttering "never discourage a bet you intend to call" to any furry creatures that will listening. You might think this is a sad and lonely existence for the Mad Genius of Poker, but it gives me a chance to finish poker books and videos I never would have produced in the big city.
Visit
People sometimes visit. Hollywood Park poker executive Phyllis Caro came to visit with legendary player Marsha Waggoner. And just last week one of poker's premiere ambassadors, Linda Johnson, dropped by along with poker teacher and columnist Jan Fisher and two members of a women's poker group out of Tulsa called the Hold 'em Hotties. One of poker's principal advocates, Wendeen Eolis, has come here, and Doyle Brunson promises to show up "any month now." So, when you picture me in the forest, think Henry David Thoreau by the pond on steroids. Here I'm more productive than ever in doing poker research and creating poker products. It's long months of intense isolation broken by sudden appearances of poker celebrities. Get the picture?
And here's where the Army Corps of Engineers enters the scene. The Corps determines where boat slips can be located. My lakefront isn't zoned for slips, so I own ones that are off my property. But I like to beach a boat here. The previous owner always kept a boat in the water on premises, but told me that the rule was that it had to be moved every seven days. Keep following along; we're coming to something. His solution was to move the boat occasionally from a cove on the property to the main lakefront and back again. He thought that met the Corps requirements.
Poker with the Corps
Well, shortly after moving here, I began doing that and was never bothered by anyone. But I wanted more; I wanted a dock permit. So, I visited the Corps offices near Branson, Missouri. It turned out that it would take years to process the request, so I put that plan on the back burner. But I told the woman representative from the Corps of Engineers that I was trying to obey the rules, that I did have a slip, but I liked keeping the boat fast at hand and was moving it from one side of my property to the other quite regularly.
"Actually, that's against the rules," she said, quite soberly.
"What could happen to me?" I persisted politely.
"We don't get up that way very often, but if we see your boat moored there without a slip, we could issue a fine," she explained.
How much?
"How much is it?" asked I.
"It's $25 every time we write you up, which could be twice a month!" she warned.
"Well, if I open an account on deposit, would you notify me when it runs low?" I quipped.
"We can't do that," she responded quite seriously.
Okay, readers, what do you think was going on there? I'll tell you what I think. A poker game was in progress as we competed for the pot, and she thought the stakes were important and I didn't. We were playing the same poker hand, but from two entirely different perspectives. I didn't care at all if I was charged $50 a month, and she was seeing this possibility as a serious matter. This is what often happens when world-class poker players compete for stakes too small to make much difference whether they win or lose. They stop playing their best game, because they're not motivated and don't care who takes the pot.
The secret
Some experts tell you never to play games in which the stakes aren't very important to you. I don't think that avoiding such games is the best answer. Every week, I play in a bounty tournament online at Doyle's Room (www.doylesroom.com). There are typically anywhere from three to five bounties, usually world-class players, including Doyle Brunson and Hoyt Corkins, but also sometimes non-poker celebrities. Even though everyone is shooting to knock me out of these $25 buy-in events, I play them as if my life depended on the results. Whoever eliminates me wins $500 — or $5,000 for eliminating two bounties and $25,000 for three. (Note: The prizes were raised to $1,000, $10,000, and $50,000 after this entry was written.)
It's serious business to those players, and it's serious to me, too, because I pride myself on trying as hard as I can. Recently, I was the last bounty sitting six weeks in a row and managed to collect some "grape money" along the way. I call it grape money because I like grapes and I go to the nearby Wal-Mart Supercenter and buy them with whatever money I win. If I don't make the money, no grapes. See? Instant motivation.
A question
Now let me ask you a question. What single thing would you guess has gained me the most praise over the years? It's not Caro's Book of Tells or any other book that I've written. It's not a seminar or a TV appearance. It's not a column or article. It's not a video. What could it be? Well, it's an audio cassette tape (no longer sold) that I created over 20 years ago called Positive Poker. It's 40 minutes of me saying affirmations on one side and giving a lecture on the other. And it's all about poker's biggest secret.
Here it is: Play your best game all the time. You're thinking, everybody knows that! But apparently everybody doesn't know that, otherwise top players wouldn't take turns going on tilt or playing extra creatively when straightforward decisions are more profitable. You see, that's really poker's most important winning secret, because moderately skilled players who practice playing their best game all the time make more money than world-class players who don't.
The amazing truth is that poker's biggest winners aren't necessarily those with the greatest skills. Among accomplished players, the ones who come closest to playing their best game all the time make the most money. Think about it. — MC