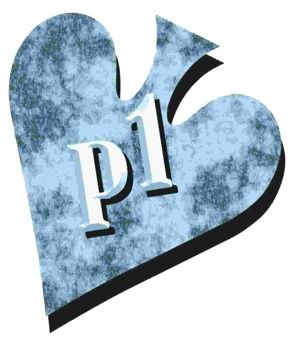 ---
Note: Not at the old Poker1 site. A version of this entry was originally published (2001) in the revived Gambling Times, called Win magazine.
---
In 1979, I sat outside a sports book with the great twice-world-champion of poker, Doyle "Texas Dolly" Brunson. Along comes a rugged-looking young guy in a stylish leather jacket. Then comes his wife or girlfriend. They talk, oblivious to our presence.
The guy is another wannabe professional gambler — every movement macho, legs spread too wide, like some cowboy from Wyoming. Fine. Then he asks his girlfriend — a cute little mini-skirted thing you'd like to take home for the night in an age without thought police when it was still acceptable to think that — "What are the odds against blackjack on the first hand using a single deck?"
She stammers, "You just told me, let me think. Is it two to one?" Well, maybe we should forget about taking her home. Besides I'm not a woman ogler (even though I ogled one once and I regret it) and I only said the part about "cute little mini-skirted thing" because I envision political correctness advocates cringing. It gets me excited when that happens. It's a poker thing.
Wrong answer
Where was I? So, macho man gets upset because the wife, girlfriend, or whatever blew the answer. "No! Do you think you're going to get blackjack thirty-three point three, three percent of the time?"
Now, after years analyzing gambling and poker, finding strategies, and compiling statistics, I can advise you that whenever you hear someone say "thirty-three point three, three percent," instead of "one third," stop listening.
Anyway, she giggles nervously and says, "No, maybe eighty percent. It's pretty hard to get blackjack." (Just so you know, it's about 19.7 to 1 against getting blackjack on the first hand, using a single deck.)
"Learn the odds, Sandra," he scolds. "I'm about to go in there and bet $200 on the Jets. You know why?"
"You think they're going to win," she surmises.
"No, because I have the best of it," he corrects. I like her reason better.
Why gamblers win
Doyle casts a quizzical gaze, as if to ask, "Isn't this guy too goofy to be a gambler?"
The young man continues. "You know what makes a professional gambler win?"
Sandra shakes her head no.
"He's never willing to take the worst of it. Never," he asserts.  Then they went arm in arm into the sports book.
That's when I turn to Doyle. "You ever take the worst of it?"
"All the time," he says. "That's why I win."
"Me, too," I agree.
Taking the worst of it to the bank
Sure, you can win by only doing what's safe. But you can win lots more if you're willing to take the worst of it.
Why take the worst of it? The answer is: To find out if you have the best of it. I've made money at miniature golf, for example. When I was in my twenties, I was good, but others were better. I'd often be challenged by excellent players I didn't know. Usually, I lost.
Overall, I'd guess that I lost to about 20 challengers and beat five. Yet, I made money, and that experience guided my gambling from then on. Typically, I'd lose, say, $20 right away. I might quit — or I might still think I could be the superior player, so I'd agree to golf again. It wasn't expensive to discover whether I had an edge. If I decided I didn't, I'd politely quit. If I decided I did, I'd keep playing. I learned that most amateur gamblers won't quit until it hurts, but I was willing to quit before it hurt.
Betting big with an edge
I was raising the stakes and continuing to play only when I had an advantage. Otherwise, I was suffering just small losses.
Since then I've done the same thing with people who have challenged me to unusual forms of poker. Usually they know what they're doing and have the best of it, since I'm unfamiliar with their game. But, OK, let's find out. I've done it shooting basketball. I'm bad, but I've made money. Today, you're probably going to beat me out of $100 or even $500. Merry Christmas. If you miscalculate, I'm hoping you're one of those people who won't quit, who will keep desperately trying to get even, who will risk it all.
You see, I don't mind quitting as a loser. I like it. It feels good to quit when I have the worst of it and it feels good to continue when I have the best of it. What costs money is not knowing.
As Doyle said outside the sports book many years ago, "In Texas, a lot of money is pumped from oil wells. But to get that money, you've got to drill. And most times you drill, you're gonna come up dry. But it's worth it." — MC