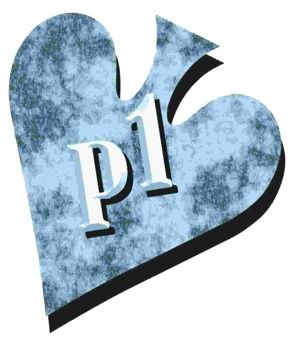 ---
Note: Not at the old Poker1 site. A version of this entry was originally published (2008) in Bluff magazine.
---
At poker, you should adapt a table image that's most comfortable for you. Fine. But I teach that in most games, a quiet conservative image doesn't extract the most profit. That's because the biggest mistake most opponents make is that they call too often. And the money that excellent players earn is directly related to this one overwhelming opposing mistake.
Sure, you can play against other solid opponents and still win sometimes, because you'll find weaknesses in their games. Maybe they're easily bluffable in key situations or maybe they don't get maximum value from their hands. But when you try to earn a living from other players who are also trying their best to make rational decisions, you'd better be exceptionally talented. And even if you are, I believe you still won't average as much profit as you would against non-analytical players who simply make too many calls.
That's why I teach that the biggest secret to winning at poker is to create a wild and playful image. Your image can even be bizarre, one that encourages opponents to think you're playing much worse than you really are. That way, they'll be less likely to exact full advantage when they have you beat, because they're worried about what you're going to do next. And, at the same time, they're going to reward you with even more weak calls than they give other opponents, because you're fun and playful and losing against you is less painful.
Onstage
If you're uncomfortable being onstage, this isn't the right image for you. There are other demeanors you can bring to the poker table, and I teach those, too. But the wild image remains my favorite. It's a very dangerous image, and you can easily get caught up in the chaos and end up playing a losing game. I know; I've done that.
Consider this a confession. Years ago, I'd go overboard with the wild image. I played 14 years as a professional poker player before ever writing a book or delivering my first seminar. I won but didn't get rich. My profits were much less than they should have been, and they fluctuated wildly. You see, the main thrill I was getting out of poker wasn't the profit; it was the attention. I observed how totally influenced my opponents were by my bizarre plays, and I enjoyed it.
Garbage
In my draw poker days in old Gardena, I'd call an opener with a garbage hand and stand pat, choosing to draw no cards after the opener drew three. He'd check. And then, when you'd expect me to complete a bluff, I'd just turn that hand face-up on the table — no full house, no straight or flush, not even a pair. At the moment, all eyes at the table would be focused on my hand as I spread it. And there would be this thrilling short silence and then some stunned player would invariably ask: "Why didn't you bet?" And I would say, "I thought he had me beat," which brought about titters and stunned expressions.
That wasn't a bad play; it was a great play. It convinced my opponents I was crazy and didn't care about money. And they rewarded me with extra-weak calls when I subsequently had them beat. And unlike other "advertising plays," this one only cost a single bet! Okay, so what's the problem?
Problem
The problem is something I named Fancy Play Syndrome (FPS). It's the disease that presents itself when you believe you're so superior to your opponents that you need to prove it. So, you choose the fanciest and most unusual play, rather than the one that is apt to earn the biggest profit. Beware of FPS.
You're not going to be able to prove you're the best player in a single session. No matter how good you are, your opponents may never acknowledge that you're the best. Now, it's true that the best players might not win the most money. They may be capable of winning the most, but — instead — they may choose to play exhibition poker, as I did. They become to poker what the Harlem Globetrotters were to basketball — Playing for the show, rather than the points. The Globetrotters still won — and I still won — but not by the big margins we should have.
I'd rip up $100 bills at the table, and sometimes I'd burn them. I did this in bigger games, because it got attention. The first $100 bill burned may have been profitable advertising. It suggested to opponents that I didn't care about money and made them more likely to call and to make mistakes against me. But I overdid it. Sometimes I'd destroy many hundred dollar bills in one sitting. If you're in a retail business, it often pays to advertise, but you can buy too many ads and not be able to sell enough merchandise to cover the cost. That's what I did. Often I made too many bizarre plays and didn't have enough legitimate hands to sell and overcome the expense.
Maniac
I remember playing all my hands open heads-up — showing them face-up on the table — for half an hour. And I'd almost always play like a maniac the first 20 minutes I entered a game. I wanted to establish an early image and then tighten up and reap the profit. I've often joked that opponents could have gotten rich just following me around and sitting down for the first 20 minutes wherever I played.
Showmanship can win money. It's the image I advise for those who have keen psychological skills. But too much showmanship can ruin your bankroll.
Why am I telling you this? It's because I don't want players who follow my advice about poker image to get caught up in the act. Remember, the object isn't to get attention. Getting attention is only a tool for making money, which is the object. So, advertise, but be stingy with your budget. — MC