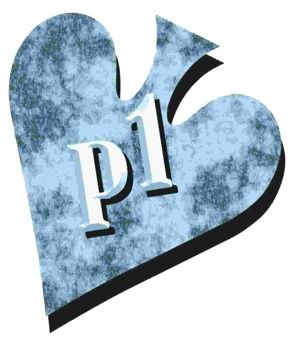 ---
Note: Not at the old Poker1 site. A version of this entry was originally published (2008) in Bluff magazine.
---
I just emceed the California Poker Players Conference at Hollywood Park Casino near Los Angeles. During a break, one of the younger attendees asked me a question I was unprepared to answer.
"What are some your favorite tells?" I had just finished signing Caro's Book of Poker Tells for him, and I suspect he just wanted to make small talk.
"They're all my favorites," I replied flippantly. And, in truth, I couldn't have come up with a serious and coherent answer, because — well, because I've never thought about tells in terms of which were my favorites. I had thought of tells in terms of profitability; I had thought in terms of frequency; but I had never, ever thought in terms of favorites. My bad.
Well, during the plane ride home, we hit an air pocket. Nothing too frightening — just one of those once every 50 flights kind of deals. But — and I'm not making this up — immediately afterward I had lost track of my previous daydream and the player's question was front and center in my brain. Julie Andrews was singing "Raindrops on roses and whiskers on kittens" from The Sound of Music, except she never got to "these are a few of my favorite things." She sang, "these are a few of my favorite tells."
And Julie inspired me. What are my favorite tells? I pondered. Do I actually have some? I thought and I thought all the way home. And by the time the plane landed, I'd had an epiphany. I, indeed, did have some favorite tells, and I'm going to share them with you today.
The impatient knee
One place you probably seldom look while playing poker is beneath the surface of the table. So sad. If you did, you find profit everywhere. It turns out that many players fidget as time passes between hands. And they sometimes fidget during a hand when they're involved. Except they tend to fidget at a specifically revealing time when they're competing for a pot — it's when they have already wagered, and are waiting for your response.
Sometimes these opponents fidget above the table where you can see it, by tapping fingers or slightly bobbing their heads impatiently, but often you won't see it at all if you don't look low. You'll have to usually settle for watching a player nearby, because you're blocked from seeing what's happening under the table with opponents sitting across from you.
Anyway, what you're looking for is a player who's moving a knee briskly up and down or side to side. You see this type of jittering in the real world beyond poker, too. It usually means the person is bored; it's a sign of impatience. Sometimes it just means the person needs to pee, and that distracts slightly from the reliability of this tell. As you make a move to call the bet with a marginal hand, watch what happens. If the restless knee movement stops, that's a sign that the player is worried about the call and feels tension. There's a good chance you're facing a bluff — so follow through with the call. But if the knee dance continues without breaking rhythm, you're probably facing a strong hand, with the opponent under no stress and impatient to win — so fold.
A quick glance at their chips
When the next up-card is dealt in stud or the flop comes in hold 'em, watch your opponents. Don't look at those cards; they'll still be there for you to examine later. If you see an opponent glace briefly at his chips and then away, that's an indication the cards helped the hand. This is an automatic and instinctive reaction, not an act. Players seldom act at the moment the cards arrive, because they don't think they're being observed; they think you're also watching the cards. The glance shows psychological preparation to bet.
Conversely, players who continue to stare at just-arrived cards a bit longer than usual are unlikely to have helped their hands. They're pretending to study, rather than reveal their disappointment. And that is an act.
The extra-emphasis wager
This tell is difficult to master, and you'll need to practice observing before you can use it reliably. I'm talking about the tail-end of a bet. Most betting motions are difficult to gauge when looking for tells. But if you examine the final, split-second fingertip action, you'll often see a little bit of extra emphasis. This is subtle and hard to spot at first, but it's pure profit once you learn how to spot it.
That extra emphasis, that tiny flare at the end of the bet means the player is usually weak or bluffing. The emphasis is added because the opponent is unsure whether he's done enough to make his wager convincing. In a final, fleeting moment of panic, he adds a little more motion, as if to say, "I really mean it." That's when you should call with any competitive hand that you might otherwise have folded.
Now, don't confuse this with conspicuous flare wherein the opponent is deliberately exaggerating a bet big time. That frequently suggests a strong hand coupled with a wager intended to lure your call. You're looking for the subtle extra emphasis only. When you see it, beware!
When the dog bites, when the bee stings, when I'm feeling sad, I simply remember my favorite tells and then I don't feel so bad. Thanks Julie. — MC
Continue to Some of my favorite poker tells: Part 2