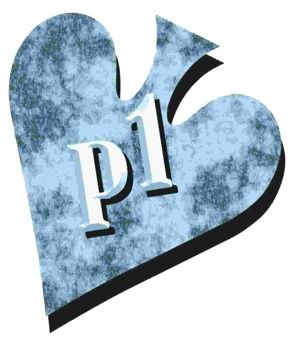 ---
Note: Not at the old Poker1 site. A version of this entry was first published (2005) in Poker Player newspaper.
---
I've got an idea. Let's imagine a hold 'em game. Sometimes playing hold 'em can be frustrating, right? Well, here's good news, I want you to imagine you just got dealt a pair of aces. It's a loose game and this feels like your lucky day. Think happy.
Now comes the final card, the river, where some obnoxious player wearing a plaid hat, a ten-pound gold chain, and stained white tennis shoes has just taken a 10-7 of two different suits to the river and connected for an inside straight! You just got "rivered," drawn out on. You were a big favorite until the very last card, and now what do you have to show for it?
Did you imagine it like I asked you to? You probably didn't have to, because you've already had this happen to you what seems like a hundred times. I'm right, huh. Fine. Today, I'm here to help.
I want you to take a close look at a lecture I first delivered years ago. It won't keep you from being drawn out on, but it will give you a different attitude about it. And, I believe, this fresh attitude can be worth a lot of money to you. Ready to give it a try?
Why opponents keep drawing out on you
It is a mournful cry, and it has become one of poker's most repeated complaints. "I had the gentlemen beat all the way, but then the bastard drew out on me!" Drawn out on. You know what that means – it's a poker term that says you had your opponent beat, but he got lucky in the end and beat you, despite your advantage. It's poker's biggest frustration, poker's most common complaint, the essence of bad-beat stories.
The strongest, most serious players seem to complain the most. It's as if they believe they're singled out to suffer more long-shot draw-outs per hand played than their opponents.
More selective
Let me tell you a strange secret. It's true! The best players really do get drawn out on the most. But rather than waste your energy feeling sorry for yourself, I'm going to fix your attitude once and for all and explain an important poker concept in the process.
What's the difference between a typical winning player and a typical losing player? Well, there are hundreds of differences, lots of strategy refinements, superior psychology, and more. But the main difference between the winners and losers in a typical fast-action poker game is that the winners are more selective about the hands they play. The losers simply play too many hands.
And, because of this, the winners – because they're selective – are entering pots with superior hands. Now follow me. If the winners are entering pots with superior hands, how do they get beat? They get drawn out on, right? Right! Often winners can only lose by getting drawn out on and losers can only win by drawing out.
It's natural
So, if you're a winning player, it's only natural that a bigger percentage of the hands you play end up with some weaker player drawing out on you. That's how it's supposed to be. Strong players are supposed to be drawn out on.
Listen. Winners get drawn out on more often when they play hands. It's because they have the best hands to begin with. It's natural. If you're a strong player, expect to be drawn out on a lot. Don't complain. Being drawn out on is a measure of how good you are.
This is "The Mad Genius of Poker" Mike Caro and that's my secret today. — MC