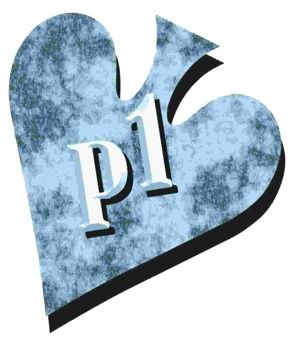 ---
Note: Not at the old Poker1 site. A version of this entry was originally published (2007) in Bluff magazine.
---
I take all facets of poker seriously. Those hours I spend analyzing tactics really matter. And so do the hours I spend enhancing my poker image.
What I'm about to share isn't something I expect you to mimic. Over years and years of practice, I've developed a feel for the psychology that generates the biggest dollar return at the table. I take it to the edge of the cliff. You shouldn't. But you'll be able to earn extra money, too, without venturing beyond your level of comfort.
Giving away money
When I first sit down in a poker game, my objective is to give away money. I just can't wait to make silly, seemingly unprofitable moves and giggle about how goofy I'm playing. I'll say stuff like, "I didn't expect to come unglued so fast!" In return I hope to earn extra profit. Let me tell you how it works.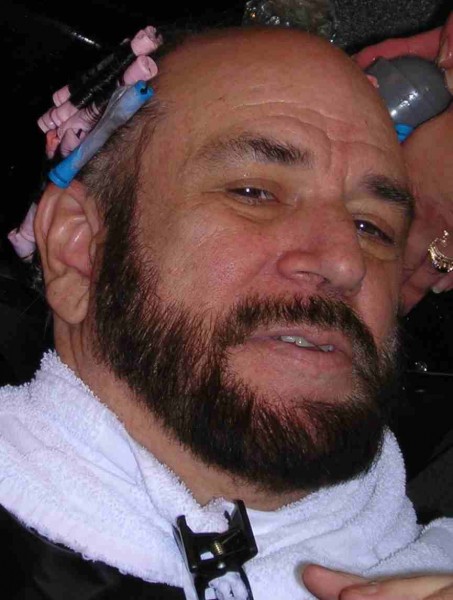 In a poker game, you have something to sell. Specifically, you're selling your best hands, and if you can make more sales, by getting more calls, you'll earn extra profit. When you have something to sell, image matters. You need to make customers eager to buy. Now, I'm aware that some players and even some experts don't think this aspect of poker is particularly important. But they're wrong. Listen…
Suppose I stroll into your automobile showroom, affording you the opportunity to sell me a car. If you're indifferent to me, I'll be less motivated to buy one. If you want to sell me a vacuum cleaner, I'll be more likely to buy if you politely give me reasons. What if you, as a salesperson, took the position that it's unnecessary to motivate me, because if I want the product, I'm going to buy it anyway? Well, you'd make occasional sales, sure. But you wouldn't reach the elite ranks among salespersons.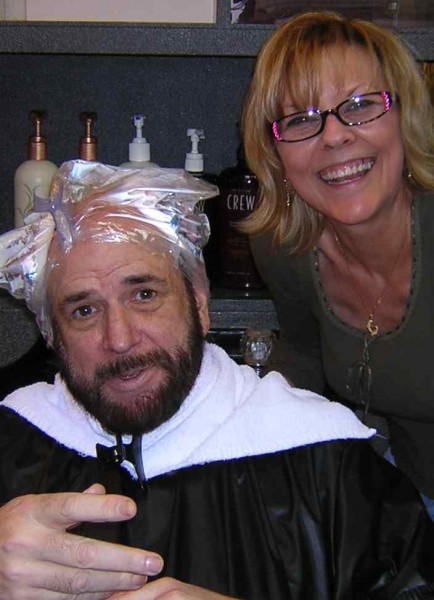 Poker's no different. The main flaw that poker opponents exhibit is that they call too frequently. They're like compulsive shoppers. They may be good for your business, but only if they shop in your store. Now here's the key secret: Not all players will be called equally by weak opponents. Not surprisingly, these poker shoppers won't make every call. A lot of potential calls seem borderline to them. When you hold a big hand, you have a product to sell, and your image matters.
The first rule
The first rule of poker image is that you must be likeable. Weak opponents supply more profit if they like you. They'll elect to play their very weakest hands against you specifically, because it's more fun and less painful than playing those same hands against someone else.
I take poker profit seriously, but I do everything I can to make opponents believe I'm not playing seriously. In sales, you need an image that fits the product you're selling. If you're trying to sell funeral services, formal attire and a somber demeanor work best. If you're in a music store, selling rock guitars, long hair might help.
At poker, I try to convey a wild image. This tells weak opponents that I'm frivolous and unpredictable. Ideally, they'll call more often when I have them beat. And because they're unsure what I'm going to do next, they're less likely to extract maximum value when they have me beat — by betting and raising.
In order to make my image just right for the purpose of selling good hands at poker, I go to extremes. I even visit my hair dresser, Sibyl. She gives me a permanent every three months, winding my hair tight with pink and blue curlers. She knows I want the result to be on the wild side. It's money well spent, and it helps me win at poker. (Update: Sadly, we lost Sibyl to cancer. She died in 2020.)
So does burning a $100 bill at the table. This not only suggests to my opponents that I'm wild, but that I don't care about money. The result, again, is that they call more when I have them beat and attack less when they have me beat. A business might spend many times that $100 for an effective ad in a local newspaper, just to gain attention and lure future sales.
Scratching their heads
Similarly, I sometimes call a bet on the river in hold 'em when I can't even beat the board. Maybe I was allowed in for free in the big blind with 3-2 suited and the final board shows K-Q-10-8-5 of mixed suits. It's no-limit heads-up and there's been no betting until the very last round. The pot is $500 and my opponent makes a small $200 bet. I call and — with all eyes focused on the showdown — I lay my hand face-up on the table. Everybody is scratching their heads as I say, "My grandpa told me you can't win if you don't gamble." Trust me when I tell you that the more they scratch, the more money I'm likely to earn in the hours that follow. It's the equivalent of having a big sale at your hardware store and advertising "Free hotdogs and soda!"
Never forget that most poker players came to your game to play hands and to make calls. They're already interested in what you offer, but you need to do whatever it takes to close the sales. When you convey a carefree image at poker, you do a magical thing: You give opponents permission to play poorly, because they see you doing it. In their minds, that suggests their own bad plays won't be subject to criticism. When you're critical of others' bad plays, you make them self-conscious and they play better. That's a disaster.
And what's my biggest secret regarding my goal of giving away money when I first sit down at the table? It's that my generosity doesn't continue very long. After advertising, I play selectively and rationally. But hardly anyone notices, because I continue to talk about having played crazy hands when I fold. And it's believable, because they've seen weird stuff with their own eyes. Done correctly, your first advertising is cheap. And most of your subsequent advertising is merely talk — so it's free.
Think about how important advertising and image is to selling everyday products. Why would poker be any different? — MC