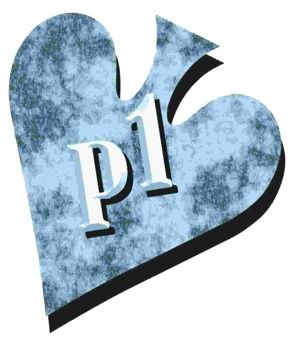 ---
Note: Not at the old Poker1 site. A version of this entry was originally published (2002) in Casino Player.
---
Most players eventually graduate from the novice stages of poker, during which they make too many calls, play too many hands, and are afraid to fold and thereby lose a pot they might have won. On graduation day, they begin to realize that the true profit in poker comes from making wise decisions and folding frequently.
They learn that being selective about which hands they play is critical to their success. And they discover that it's okay to throw away hands that might have won, as long as the price of pursuing the pot is too expensive. Fine. The problem is that many of these graduates take it to the extreme and end up folding too often.
A good example of this is on the flop in hold 'em. I've seen disciplined players routinely fold hands with profit potential whenever an ace flops. Sometimes that's the right thing to do, but often it isn't.
An example
Suppose you're in a nine-handed no-limit hold 'em game, with blinds of $50 and $100, and the action transpires like this:
You're to the right of dealer button, meaning there are just three players remaining to act after you — the player on the button, plus the two in the small and big blinds. Everyone folds. You look down at your cards and, gosh, you hold 9♣ 9♦. This hand can be quite scary if you're in an early position or if others have previously committed to the pot. But there's no doubt this hand has long-range profit potential right now, with just three opponents remaining and with $150 in blind money as an incentive.
Normally you should raise a bit more than the minimum, just enough to temp players holding larger ranking cards, such as king-jack to fold, but not enough to make yourself overcommitted to the pot should you encounter a big raise. Of course you should sometimes vary your tactics by just calling or by betting larger or smaller, but an appropriate wager here would be $250, consisting of $100 to call the big blind and a raise of $150. Let's say you do that and everyone folds, except the big blind.
Now it's just the two of you and the flop comes A♣ 6♦ 3♥. The player in the big blind position bets $500, slightly under the size of the pot, which was $550 after the first round of betting. Now, listen closely. Unless you're quite sure your opponent would only bet with a pair of aces, two pair, or three of a kind, you cannot routinely fold. You just can't. I know how much you want to stay out of trouble in no-limit games, but this is yet another example of bullephobia, suffered by so many experienced players striving to be prudent. The term means fear of aces, bullet (we don't use the "t") being another term used to describe an ace.
Don't run
You just can't run away from a no-limit pot every time an ace flops. In this example, you shouldn't be convinced that the bettor holds an ace. And the likelihood of facing an ace with a substantial kicker is diminished by the fact that you weren't reraised pre-flop, especially if this is an aggressive opponent.
Yes, I'd sometimes fold, especially if my opponent has no history of bluffing or seldom bets with small pairs. But usually I'd either call or make a moderate raise. Raise? Sure, let's say you do that by making it $800 more. If you're hit back with another raise, especially a big one, you'll have to surrender. But your raise can do a lot of good.
If your opponent has bet daringly with two overcards, but no ace, as many aggressive players do, you're forcing a fold when you might have gotten beat on the turn or the river. In most cases, you want to take what's in the pot right now, because — even if you're a slight favorite — you won't average that much profit if the hand continues.
You might get called with a smaller pair, which is good, or you might accomplish something greater by chasing away a sensible opponent who actually does hold an ace. This can happen because you were the first-round raiser and, from your opponent's point of view, an ace with a small kicker against your raise on the flop is troubling.
I'm not telling you to be reckless when an ace flops, especially if that isn't the only overcard. I'm just saying that you can't automatically fold or astute opponents will run away with your chips. Beware of bullephobia.
— MC