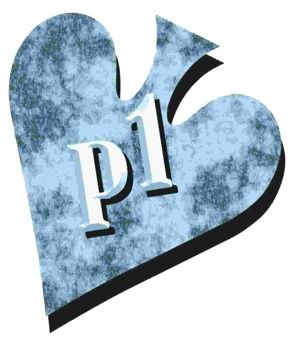 ---
Note: Not at the old Poker1 site. A version of this entry was first published (2004) in Poker Player newspaper.
---
And now it's over. From the audience, suddenly comes thunder. They're chanting, "Dolly! … Dolly! … Dolly!" The whole crowd. All of them. Here is the most electrifying event I've witnessed in my lifetime as a poker player. This one. This moment.
Doyle "Texas Dolly" had done it one more time, ousted one more opponent, claimed one more world championship, added one more title to the longest string of poker domination in the history of the game. I mean, how can one man sit atop of his profession for 40 years running? Yes, you've got it right, he's 71, and he began building his legend throughout Texas and the South in his early thirties.
A spectator
I sat with my wife Phyllis in the seats he'd reserved for us at the lavish Bicycle Casino near Los Angeles, just a spectator now. Although I seldom play tournaments, I'd been in town on business and entered this World Poker Tour main event. What business? That had to do with Doyle Brunson, too. I'm helping him put the finishing touches on Super/System 2 – A Course in Power Poker. With new games covered and new world-renowned expert players contributing, it's being billed as "the most awaited sequel in the history of poker." He's timing the release so that the first players to join his newly launched poker site, doylesroom.com, can qualify for a free hard-cover, special edition, before the paperback hits the stores later this year.
Anyway, I outlasted 615 of the 667 contestants before picking up my dream hand, pocket aces, early on the third day. Well, you know that story. It's happened to all of us. It's happened to Doyle many times. But when you're Doyle Brunson, you manage to win time and time again, despite the bad beats. Exhibit A: Back-to-back world titles at the World Series of Poker main event. Exhibit B: Monumental success playing the highest limit games in the world, up to $50,000 and $100,000 limits, and $15 million can be won or lost by a player in one sitting. Exhibit C: Nine championship bracelets at the WSOP, including back-to-back main-event world titles. And, you can't help wondering how many more he might have won had he not boycotted the tournament, held at Binion's Horseshoe in Las Vegas, for four years, siding with his friend Jack Binion in a since-resolved family dispute. Exhibits D through Z: You fill in the blanks.
So, yesterday, at the Bicycle Casino, Doyle Brunson reaffirmed his legend. When it got down to the last two players, he was out-chipped almost four-to-one. And then history happened. His side of the table grew heavier and heavier, the other side lighter and lighter, as the chips marched from that opposing stack to his. And he wasn't playing just anyone, either. He was pitted heads-up against the capable Lee Watkinson who had amazingly placed second in the previous WPT event, as well as in a WSOP championship event. But, it didn't take long before Doyle had all the chips.
Anyone there knew that here was history. This single event, beneath the elaborate staging of the WPT, with video cameras everywhere and technicians scurrying about, with spotlights dancing, with poker greats Mike Sexton and Linda Johnson announcing the historic moment, along with Vince Van Patten and Shana Hiatt… this single event will live indefinitely. The poker clocks of the world froze. At the Bicycle Casino. On August 31, 2004. At 10:33 p.m.1
At that moment, a 71-year-old grand champion returned to the poker battlefield and proved what he came to prove. Before that moment, you could argue about who really deserved to be called the best player in history. After that moment, you couldn't argue anymore.
Did it change my views of tournaments?
If you follow my writings, you know that I'm not a tournament fan. That's because I'm an egomaniac and always thought I'm unbeatable – except that now Doyle Brunson has given me doubt. Even if I decide to start entering lots of tournaments, I'll never duplicate his achievements. Nobody ever will. Doyle Brunson is king.
But, heck, I've often written that if the aliens descend and want to play heads-up for control of the earth, then you need to choose "the Mad Genius of Poker" to represent our planet in that game. Sure, I really believe that. But, you know what, almost all noted poker players feel almost the same way about themselves. You really aren't a top competitor unless you believe in yourself, unless you believe you actually might be the best.
But usually tournaments are no way to prove who's best. I mean there were over 2,600 players in the WSOP main world championship event that Greg "Fossilman" Raymer conquered this year. That means if everyone were equally skilled, you could expect to win one time in 2,600 years. But skill matters in tournaments, as Doyle has proven again and again. So, let's say you're so good that you can win three times your "fair share" of tournaments. That's about as good as anyone gets. In that case, you can expect to win the WSOP title one time in 830 years! But, what if you get unlucky? Then you might be the best player in the world and not win for 2,000 years. I hope that doesn't happen to me.
The penalty
And there are a couple more things that annoy me about tournaments. Look at it this way. I took 52nd place out of 667 entrants in the Legends of Poker tournament that Doyle just won. It paid $6.490. Where did that money come from? It came from Doyle. There was a $3.3 million dollar prize pool, and he won  it all. Then, after skillfully gathering all those chips, he had to give away all but $1.2 million of what he'd already won. Think about it. The winner of a tournament has to give away most of the chips won to players already defeated – as consolation prizes. What does this mean? It means there's a penalty for winning the tournament!
Because there's a penalty for winning, you need to decide whether you want to go full-steam-ahead, trying to win the trophy and pay the penalty, or play to survive – avoiding profitable, but risky hands — and earn the most prize money. If you play for the money, you sacrifice a lot of your chances of winning first place. To me, that sucks. It isn't what a tournament should be about.
But, although I'm not a poker tournament fan and seldom play, I am a fan of the WPT, because this televised brainchild of Steve Lipscomb and casino king Lyle Berman has popularized our game in a way I never dreamed possible.
Take my word
I was so exasperated after playing so many hours, over two days, only to finish with just $1,490 profit that I began to think, "You'll never see me in another tournament again. If they want to know who's best, they're just going to have to take my word for it." But, you know what? I'll play again. It was a blast, thinking back on it. Bicycle Club owner Haig Kelegian and executive staff Hashem Minaiy, Yosh Nakano, Robert Turner, tournament Director Denny Williams, Rick Cloward, and more, put on a show to remember.
And, Doyle? He put on a show, too – one that poker will never forget.
It was a lightening strike – let's call it the "Strike at the Bike." Lightening was quickly followed by thunder: "Dolly! … Dolly! … Dolly!"
I did the driving back to Las Vegas. Despite his win, during our tedious late-night trip Doyle complained that there are so many players entering the major tournaments these days that you need to get very lucky. "Think of it like a lottery," he explained. "I just hold more tickets than the other players." And he does. — MC
Note: The time of the final showdown may not be precise. I had placed a note to the editor in the submitted column, requesting an attempt  to ascertain the exact moment, but the hour and minute was, instead, deleted from the published version. So, 10:33 p.m. is either exact or approximate — and it's in accordance with my best recollection.