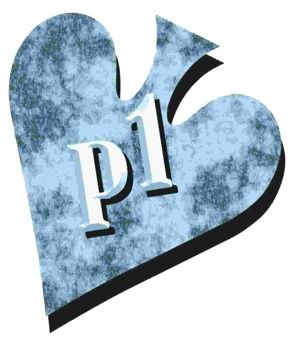 ---
Note: Not at the old Poker1 site. A version of this entry was originally published (2006) in Bluff magazine.
---
What do the 2,000 top poker professionals in the world have in common? We each think we're the best. And 1,999 among us are wrong. Theoretically, that leaves open the possibility that I, too, am wrong. But, historically, that hasn't happened yet.
Okay, so I sound like an egomaniac. But if there were a tournament to determine the world's biggest ego, I wouldn't win. Phil Hellmuth might win. David Sklansky might win. Mike Matusow might win. Not me. I'd probably make the final table, though.
Ego is important to success. Often, poker among top competitors deteriorates into a war of egos. You have six to ten adults crowded around a table trying to prove superiority in a couple hours. Guess what? You can't. The cards will play havoc with anyone who tries.
Poker superiority is invisible. It's subtle. The skills at the highest levels are just too close to prove anything. Why am I telling you this? It's because I want you to learn something today that took me too many years to discover. Poker is a game of quiet conquest. That doesn't mean your demeanor should be one of silence. If you've ever seen me play, you know I'm on stage – always playful, doing all manner of things that are carefully calculated to get psychological leverage over my opponents.
I'm putting on an exhibition
But, if you watch carefully, you'll never see me act superior or belittle my foes. Instead, you'll see a lively but ego-reduced performance. You'll often see me convey the impression that – although I might know how to play better – I'm putting on an exhibition for my own amusement. By employing that carefully cultivated act – and backing it up infrequently with strange plays that stick in their minds — I hope to convince opponents that I'm playing significantly weaker than I actually am.
I stopped taking my poker ego to the tables many years ago. And this is the true story of how that happened.
I was just a kid back then. I hadn't published anything, and I hadn't been tagged with the "Mad Genius of Poker" moniker that would both honor and haunt me throughout my poker career. Some called me "Crazy Mike." Well, I was already an excellent player in theory and I won more than I lost. But that didn't stop me from putting my entire bankroll in jeopardy anytime I was challenged. I had skill, but no common sense.
Obviously, that's a formula for disaster, and I tasted it again and again. Like most young pros I went broke suddenly and often – always able to build back in lower limit games. Fine. But having to demote myself was a humbling experience, and the way I handled it was bizarre.
Suicide matches
I'd challenge players to suicide matches. I'd offer, sincerely, to play heads-up and whoever lost had to kill himself. My thinking was, I couldn't be embarrassed by not having the funds to compete at large limits if my opponents were turning down my offers to play at the ultimate limit.
And it worked. No one ever accepted my challenge. I'm not sure if I would have actually played a match if someone had accepted, but I had fantasies about winning and then sparing the loser's life. Sick? Maybe. Anyway, my ego was getting the best of me at poker. This went on for a year, and then my game plan crashed conspicuously one day in Gardena, California before a small audience of players.
I was nearly broke and couldn't afford the game that this weathered, tough-looking stranger was trying to goad me into playing. So I began to rant in my usual fashion. And I challenged him to a suicide match – a ploy that had always worked before to let me escape with my ego intact. But this man had apparently heard about me and had come prepared.
"Kid," he said calmly, "if you want to play serious poker, let's deal." At that point, he unzipped his fly. He made a sweeping motion toward me, suggesting that I do the same thing. I was momentarily puzzled until he opened up a pocket knife and threw it onto the table.
"Sit down and deal the cards," was all he said. Almost instantly, I realized what he was suggesting. Now, loser kills himself is one thing, but loser castrates himself is quite another. Suddenly what I had previously thought of as playing for the ultimate stakes didn't quite seem so ultimate.
Journey toward poker mastery
My pride proved vulnerable and I found myself laughing. I finally said, "I don't guess I have the bankroll for that." Everyone laughed, except for the man. He never cracked a smile. Thus began my long journey toward common sense and poker mastery.
After that, I grew more humble at the tables – though no less vocal. My psychological game plan evolved until it was based more on pleasing myself with solid play and pocketing the profits less ostentatiously. I still thought I was best, but I realized I wouldn't be able ever to prove it to anyone except myself. I kept my ego, but I was no longer willing to let it destroy my bankroll.
So, today's tip for serious poker players on the way up the ladder: Yes, you should take your ego to the poker table. But you should never put it on display. — MC