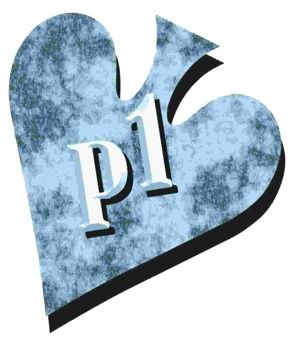 ---
Note: Not at the old Poker1 site. A version of this entry was first published in Card Player. This entry in the "Aunt Sophie" series covers pan (or panguingue), which is a multi-player form of rummy, often played for money..
---
Aunt Sophie and the bay area play
"Nephew," said my Aunt Sophie, "what is a focaccia?"
"Hmm?" I returned distractedly. "Oh, that's Italian for cake. And what's with this 'Nephew' business? I'm not 'Dollink' or 'Tsatskeleh' anymore? 'Nephew' is awfully formal."
"A formal place you take me to, formal I got to be," she responded. "And cake with rosemary?"
It was my Aunt Sophie's birthday again, and we had flown up for the day to San Francisco to eat at Green's, the best vegetarian restaurant in California, and then take in an O'Neill play at the Magic Theater. Both are located at Fort Mason, next to the San Francisco Yacht Club.
Focaccio
"Now where did you see that?" I inquired. "Oh yes, here it is, part of the fixed price dinner. Focaccio with Rosemary. Well, I'm not sure, but I imagine it's some kind of appetizer made from dough, maybe a little nonsweet cake- or biscuit-like thing. Is that what you'd like? That complete dinner?"
"No thanks," she replied. "Just asking is all. The pot pie is what I think I'd like." She read from the menu: "Pot pie, with French pastry crust, baked with mushrooms, carrots, celery, red potatoes, sweet peppers, and red onions in mushroom sauce."
"Well," I said, "I don't think you can go wrong with anything on this menu. I think I'll have the brochettes: Mesquite-grilled brochettes with mushrooms, cherry tomatoes, peppers, red onions, potatoes, corn, zucchini, and marinated tofu, served with brown and wild rice pilaf. I've had that before, and it's wonderful. Speaking of wonderful, what do you think of that bread? It's baked fresh daily at Tassajara, which is a Zen monastery. In fact, the same one at which Jerry Brown studied for a while."
"And some wine maybe we'll be having?" she inquired.
"Yes, of course," I answered. "How about a nice Chateauneuf-du-Pape, 1983?"
"Nineteen eight-three?" she demanded. "Wasn't 1985 a better vintage for Rhone wines?"
"Right you are," I admitted. "We'll make it the '85. But how did you know that?"
"Listen, Tsatskeleh," Aunt Sophie chided, "pan isn't all with my spare time I do. I just finished a course in oenology at the community college."
"Good," I complimented. "I commend you on your choice."
"Choice?" she echoed. "You chose. I just suggested a different year."
The waitress arrived to take our orders. I gazed out the full-length window to the forest of masts on the boats of the rich folk. The dying rays of the sun seemed to make the Golden Gate Bridge even more orange.
"Nu?" she prodded, "about this play we're going to see a little something maybe you'll tell?"
Alcohol
"Ah, yes," I responded, "the play. 'A Moon for the Misbegotten," by Eugene O'Neill. He wrote it in 1947, a year after his 'The Iceman Cometh,' and 35 after his playwrighting career began. I don't want to give away too much about the play, but it's supposed to be his most autobiographical work. It deals a lot with alcohol and unrequited love, and guilt for undone deeds. I suppose that you know one of O'Neill's best-known works, 'Long Day's Journey Into Night,' was first produced posthumously. Well, likely you didn't know, but, anyway, he died in 1953, at the age of 64. His works earned four Pulitzer Prizes, and, in 1936, he was awarded the Nobel Prize for literature. You probably did know that his daughter, Oona, married Charlie Chaplin, but maybe you didn't also know that because she was 18 and Chaplin was O'Neill's age, O'Neill disowned his daughter. There was a lot of other tragedy in his life, including an alcoholic brother and his mother addicted to drugs. Much of the tragedy comes out in his plays. Well, I don't mean to bring you down. I'm sure you'll find this a very witty and clever play, and the Magic Theater an experience in itself."
"Do they play pan?" she queried.
"Aunt Sophie," I laughed, "our dinner has arrived. Ess, ess, mein kindt.