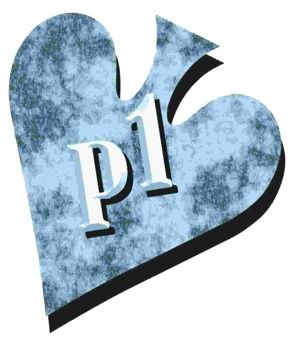 ---
Note: Not at the old Poker1 site. A version of this entry was originally published (2006) in Casino Player.
---
Recently I was in Reno on business and ended up playing blackjack. I was betting mostly $200 a hand and, for a time, playing alone against the dealer.
Let me stop here and explain something. I don't go to war against any casino playing blackjack. The people in the pit usually know who I am. They know I'm not going to take advantage by counting cards. I even tell them so. Yes, I tend to be "card conscious," which is like estimating, rather than counting. Sometimes, a pit boss will even thank me for playing "a break-even game."
Because I make it clear I'm not at war with the casinos, I've never been barred from the blackjack tables – even when I've scored significant wins. You see, I'm not interested in beating up on blackjack games — assuming I could and that they'd allow me to do it. It just doesn't feel right. To me, that dealer is a sitting target with no options.
Proving intellectually that I can beat blackjack and programming my own computers to analyze it is about as far as I want to go with the adventure. Poker is more my game. That's because, in poker, I'm against opponent's who do have options. It's understood by poker players that the battle is about decisions, and the players who consistently make the best decisions will probably win in the long run.
Now, I'm not against blackjack. And I'm not against gamblers who enjoy counting cards and trying to beat blackjack. It just personally makes me uncomfortable, and doing it might cause friction between me and casinos with which I sometimes consult. So, I'm content to neutralize the house edge, play basic strategy, and vary my bets a little. I rarely play blackjack, anyway.
A new definition of breaking even
But, back to the game in Reno. As I said, I play a "break-even" game in deference to the casinos, so, of course, I was losing my ass. That's OK. I never let losing bother me, so I was my normal, cordial, happy self when a grumpy man in a rumpled, tie-less business suit sat two chairs away. His said nothing, just puts five $100 bills on the table.
The dealer arranged the bills on the table for the cameras to see. "Change 500," she chirped in a voice that sounded genuinely friendly to me.
"Aren't you going to ask me what denominations I want?" the man challenged unpleasantly. He had a glassy-eyed look I've seen before. I'm not sure what was causing it: lack of sleep, inner anger, booze – you tell me.
Her response was calm and professional. "I was just going to ask, sir. Do you want all black?"
He replied rudely, "Of course. But you've still got to ask." She gave him chips without comment, correctly babysitting the situation.
Before his first hand was dealt, a particularly bubbly woman sat down and bet $25. The next hand was dealt without reshuffling the shoe or asking them to wait (by either me or the dealer). The woman picked up two kings against a dealer six, hesitated, and decided to split. She hit a 7 and a 9. The man had two aces and also split, catching a deuce of clubs twice from the six-deck shoe. I then busted, catching a jack to my 12 — something I would have avoided if the previous hands hadn't shown a dramatic number of face cards (and was probably slightly wrong, anyway). The dealer caught an ace and ended up with 17. The male player and I had lost, but the woman had made money by pushing with one hand and winning with the other.
This unusual strategy – splitting kings — was too much for the new guy to take, and he stormed away with his three remaining chips, growling at the woman, "That's the stupidest play I ever saw!" I was surprised he wasn't annoyed by me hitting the 12. If I hadn't, the dealer would have caught my jack and we all would have won.
Even more "stupidity"
OK, here's another example: Later I was playing poker at another casino soon thereafter — a $100 and $200 limit game. The form of poker was "seven-card stud high-low, eight-or-better," a particularly complex game to play correctly. A woman sat down. Soon it was obvious that she'd seldom played that game before, if at all.
In this type of game, the highest hand will split the pot with the lowest hand – provided the low hand is not worse (meaning higher than) an eight-high. On the final round of betting, a player with two aces and two jacks showing bet. An opponent with three tens showing called. The woman, who had made a qualifying low hand on her first five cards, quickly called.
The bettor, who won half the pot with aces full, fumed quietly, but didn't speak up. Later, away from the table, he cornered me and ranted: "Can you believe she didn't raise? She was guaranteed to take half the pot with the only possible low hand, and she was going to get two to one on her money! So was I. I hate it when stupid people cost me money!"
There's that word again: stupid. Many gamblers are especially quick to label actions of others as stupid. But, my outlook is different. On a public Internet newsgroup two days ago, I posted this:
For every obvious thing we know that others seem too stupid to see, there was a time one minute before we knew it when we were equally stupid.
It's been a core component of what I've taught for many years. And I'd be honored if you thought about it. — MC