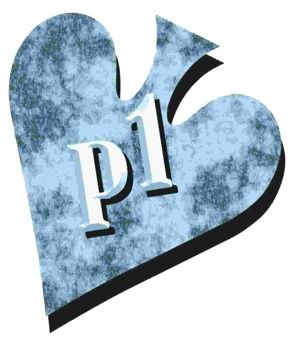 ---
Note: Not at the old Poker1 site. A version of this entry was first published in Pan Player+. This entry in the "Aunt Sophie" series covers pan (or panguingue), which is a multi-player form of rummy, often played for money.
---
Aunt Sophie stays home
"Can you give us a ride home?" asked my Aunt Sophie's second cousin Minnie at the conclusion of the Pesach seder. Zaydeh had dragged it out till considerably past midnight. He had insisted on the entire company's chanting every verse of Khad gad yaw in both English and Aramaic. All sleepily took a part, except my ex-wife's nephew, Joel, on whom the four glasses of wine plus a surreptitious pull at Elijah's Cup had taken its toll. He slumbered peacefully, head on his placemat.
"Of course," I gallantly replied. "Where do you live, Minnie?"
"Just about a mile north of here," she returned.
"Okay," I announced, "let's go. Even though I'm going south, a mile is not too far out of my way. I can drop you both off and then head home."
"I'm going south, too," Cousin Minnie's niece, Sara, put in.
"Oh," I remarked, "I thought you'd be staying with your aunt."
"Oh no," she retorted, "I just found a place in Anaheim. Not far from Disneyland. That's not too much out of your way, is it?"
Out of this world
"Well, as a matter of fact," I responded, "I'll be ending up just across the freeway. I can take you, too." I resisted the urge to inform her that she could cross the freeway on her own steam. Thanks to Aunt Sophie's upbringing, I would do my best to put on a facade of politesse. "Aunt Sophie, thank you for a delightful seder. The food, as usual, was out of this world."
"Dollink," declared Aunt Sophie, "just your being here for this special occasion is all the thanks I need. And thanks for the wine. It's made your nephew shicker."
"Aunt Sophie," I declaimed, "I provide. Seeing that minors don't overindulge is not my responsibility. Anyway, I seem to recall your having been responsible for the same condition in me when I was that age. Zaydeh, thank you for conducting such an enjoyable service. Good night."
"Ah guten yontif," mumbled the old man.
We walked out to the Biarritz. I held the door for Sara, who slid into the back, and Cousin Minnie. At that hour, there was hardly any traffic, and we soon got to Minnie's lair. "Thank you for the ride," she acknowledged. "I hope I get to see you again before this time next year." I saw her to the door.
When I returned to the car, Sara was in the front seat. "I didn't want it to look like you're the chauffeur," she began apologetically.
"All right," I snapped, "I said I'd get you home. I never said anything about small talk."
"My goodness," she blurted, "Aunt Minnie said you were bitter."
"Really," I tossed out, "that's just what my Aunt Sophie said to me about you."
"No kidding," Sara offered. "Now why would both of them say a thing like that? Was it to prevent us talking?"
"Maybe," I suggested suspiciously, "it was to make sure we did."
"What do you mean?" she queried.
Reclusive
"Before I speculate on that," I proposed, "tell me this. Have you lately become of a somewhat reclusive nature?"
"What business… ?" she started, and then apparently thought better. "Yes. Lately."
"That's okay," I observed, "I've been that way too, lately. And are you attached to someone?"
"What do you mean?" she came back with. "Legally? Romantically? Physically, like Siamese twins?"
"One of the first two," I laughed.
"Neither," she answered. "Not now."
"Well," I prodded, "that `not now' makes me think you might have been until recently."
"I went through a messy divorce about a year ago," she whispered. Her voice struck a responsive chord in me. It seemed she whispered to keep from screaming or crying.
"I understand," I commiserated. "I went through the same kind of thing, but quite a bit more than a year ago."
"Oh," she stated, "I'm sorry."
"Don't be," I said. "It was the best thing that could have happened. Although I'm not so sure my reaction was the best. I just buried myself in the cardrooms for years."
"I know about that," she ventured. "I buried myself in my work. It's not hard putting in hundred-hour weeks at a computer company."
"Even at a big company like IBM?" I wondered.
"Oh yes," she asserted. "They need all that good software before they can release a new small computer."
"Mmm, hmm. Anyway, has your aunt," I questioned, "been trying her best to hook you up with someone, claiming perhaps that it's no good for you to be on your own for so long?"
"Why yes," Sara agreed, "how do you know that?"
"Because," I chuckled, "I know my Aunt Sophie, and she's been doing the same thing to me for years. And of course it doesn't work. We who have been hurt by love are remarkably resistant creatures. We vigorously fight off any attempts to do things for us `for our own good.' We don't take kindly to meddling in our lives. So, I'll bet the two of them got together, compared notes, saw that their attempts to relieve our misery weren't working. Your Aunt Minnie probably described me as a grouchy old curmudgeon, or a curmudgeonly old grouch — which was it?"
"Actually," she chortled, "she said you were a bitter misogynist who had no interests beyond cardrooms and eating."
"No kidding," I murmured. "My Aunt Sophie called you gloomy and pessimistic. No fun to be with. Someone I definitely wouldn't like. Obviously an attempt to allay my suspicions and then they would throw us together. Which this ride home seems to have accomplished. Well, look, we're almost there. Next exit is for the cardroom I usually play in, the Anaheim Club. They have a very nice coffee shop and a bar. Are you in a hurry to get home, or would you care for a drink or a late snack? You might get a chance to see what one of those pan games actually looks like."