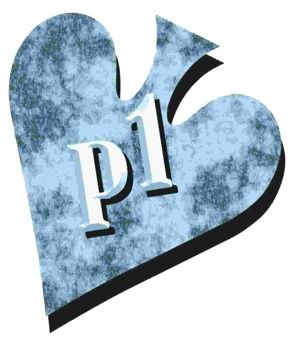 ---
Note: Not at the old Poker1 site. A version of this entry was first published in Card Player. This entry in the "Aunt Sophie" series covers pan (or panguingue), which is a multi-player form of rummy, often played for money.
---
Aunt Sophie goes out early
"Tomorrow night, Dollink?" asked Aunt Sophie. "I'm not sure I can make it; I have to check my social calendar."
"I'll hold on," I said. "This is important."
"Tsatskeleh," immediately came back the voice on the phone, "you know I ain't got no social calendar, and that no one ever invites me out for dinner, especially to a fancy place. What's the occasion?"
"Something special, Aunt Sophie," I replied. "I'll fill you in tomorrow."
"Come on in, Dollink," called Aunt Sophie when I arrived the next day, "the door's open."
"I'm in," I ventured. "You ready?"
"Am I ready?" she countered, making her entrance. She wore a black gown, a quadruple rope of huge pearls, all of which I knew were quite genuine, black gloves that extended beyond the elbows, and a diamond heart-shaped brooch. Silver slippers completed the picture.
I let out a hearty wolf whistle. "My goodness," I offered, "I'm glad I put on my three-piece, or you'd easily outshine me. You look wonderful!"
Special
"Thanks, Dollink," she returned. "You said it was special, and when my favorite nephew says it's special, I'm gonna look my best. Nu, kiddeleh, so tell me, what's the occasion. Maybe you changed your mind about being cell-bait, and you got an announcement to tell me? Maybe you sold that novel you been working on?"
"My dear," I supplied, as we walked to the apartment parking lot, "I think the word is celibate, and I don't think it means quite what you want it to. As to my cheerful bachelorhood, I'm not quite ready to change that condition. The novel I'm working on is still very much in its preliminary stages, buried somewhere in my computer's hard disk storage among the poker analysis programs. No, this is something entirely different, and it's no good pumping me, because you won't find out till dinner. So, climb into my chariot, and let's away for an evening of riotous frivolity, or maybe that's frivolous riot."
I held open the door to the Biarritz, and she entered. "So, Bubelenko," she questioned, "at least you can curb my curiosity a bit by telling me where we're going."
"Yes," I responded, "that I can do. We're going to your favorite restaurant, the Blue Bayou."
"Disneyland?" she exclaimed. "Disneyland? We're going to that Blue Bayou?"
"Do you know any other?" I tossed back. "And we're not going to ride Space Mountain, first, either. We're not dressed for it."
"Oh, Dollink," she gasped, "such a dear you are. You must have a special announcement indeed."
Since it was late, we were able to park near the entrance. I waved my two VIP passes, and we swept in. A few minutes later, we were being seated lagoonside. Imitation fireflies flitted about the table, while a realistic-looking oldtimer rocked endlessly across the lagoon on his back porch above the water.
A waitress hovered nearby. "Aunt Sophie," I insisted, "I insist that you order the best on the menu."
"Of course, Dollink," she put in, "I know better than to argue with you when you insist. I'll have the Lobster Bisque, New Orleans Square Salad, Bourbon Street Filet, medium-rare, and, if you'll join me, we can have Cherries Jubilee for dessert."
"I'll join you," I agreed, "and I too will start with Lobster Bisque. I think I'd like the Bear Country Salad, with roquefort, and Lamb Chops Mardi Gras. Oh yes, and waitress, please bring us a bottle of Dom Perignon '71 right now."
"Champagne!" she shrieked. "This is special. Please, don't keep me in suspense any longer. What is the occasion."
A gondola full of wide-eyed children slid past on its underwater track. That was the only thing wrong with this place, the frequent passage of riders on Pirates of the Caribbean. If not for that, we might really have been on a plaza outside a New Orleans restaurant, next to a blue bayou.
Birthday
"The occasion, Aunt Sophie," I uttered, "is you. I'm taking you out to celebrate your birthday."
"Oy, tsatskeleh," Aunt Sophie remonstrated, "such a kopf you got. My birthday is a week from today. And I was beginning to enjoy this so much. I don't want to be here under false pretexts."
"I know that, Aunt Sophie," I articulated. "I've known you long enough. This is deliberate, so continue to enjoy being here. You're not here under false pretenses. If I waited till next week, I might have to meet someone, maybe that Vassarette with whom I'm not ready to get hooked up, or a roomful of your pan friends. No, I wanted this to be a special occasion for just you and me, and the only way I was going to arrange that was a week early."
The soup arrived, along with plenty of Louisiana sourdough bread and mounds of butter. Aunt Sophie took a hurried sip, and wiped her mouth with her napkin, surreptitiously bringing up a corner to dab at her eye in the same motion. "Such a heart you got," she declared, "a real layb in gelt. So, dinner we'll have, and then a stroll along Main Street, and maybe a peek at Mr. Lincoln, or a ride in a horse-drawn carriage, just like Once Around the Pock I used to go with your Uncle Max, zachor l'chayim, before you were born, in New York. And not a word about pan."