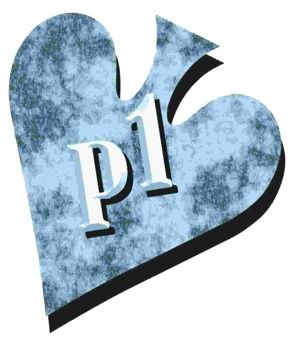 ---
Note: Not at the old Poker1 site. A version of this entry was first published in Pan Player+. This entry in the "Aunt Sophie" series covers pan (or panguingue), which is a multi-player form of rummy, often played for money.
---
Aunt Sophie gets a new look
"Meet me on Hollywood Boulevard, Dollink," said a familiar voice in my ear.
I eased the Biarritz into traffic, cradling the cellular phone on my shoulder.
"Aunt Sophie," I began tentatively, "I was on my way home. I just got out of the trap."
"Good for you, tsatskeleh," she bubbled. "And now a little help I need, if you don't mind."
"Where are you?" I sighed.
"You know where Frederick's of Hollywood is?" she asked.
"You're not there?" I gasped.
"No, Dollink," she replied patiently. "A little old I'm getting for such places. I'm two doors down, at the Professional Eye Care Center."
"Oh sure," I supplied, "I saw their ads in The Card Player. `You can't beat 'em if you can't see 'em.' What are you doing there?"
"Come on down," she responded. "I'll tell you when you get here."
When I arrived, Aunt Sophie filled me in. "You see," she commenced, I haven't been doing all that well in the pan games, despite following your good advice. My play hasn't been the problem, however; I've been misreading the cards. Several times I've fouled my hand, and it's because lately I haven't been seeing so good. It's been like this for about a year, since I got my last prescription."
"Ah," I ventured, "that explains why you're here, but not why you wanted me here."
"Bubeleh," she explained, "since my Max, z'chor l'chayim, passed on, I don't trust nobody's advice for what looks good on me but yours. Now spend a little time with an old lady and help me get a nice pair glasses."
"Of course, Aunt Sophie," I relented. "You need an eye exam, too, I presume?" I queried, eyeing the sign that read, "Your total eyecare needs under one roof. Dr. Estep, Ophthalmologist — Eye Physician and Surgeon. One-hour service for glasses and contact lenses."
"No, Dollink," she returned, "on that I wouldn't waste your time. I was here yesterday for that."
"So," I queried, "does anything catch your eye?"
"Yah," she put in, "what do you think of these?" She showed me a pair with pink-tinted lenses and shocking-pink, rhinestone-studded frames.
Image
"Well," I murmured, "that's not exactly what I would pick for you. That's too fifties. You don't want to live in the past. How about these?" I picked up a pair with oversized lenses supported at their bases by earpieces that bent sharply upward and then proceeded straight back at ear level. The frames had a subdued mauve hue. "These might be more in keeping with the image you want to project at the tables as a woman of the eighties."
"Dollink," she beamed, "they're poifect. I'm so glad I asked you to come help." She handed the glasses to a young lady in a chartreuse lab coat who had been hovering at our elbows.
"A very nice choice, Mrs. Cohen," offered the young lady. "Why don't you and the young man have a seat while we fit the lenses?"
"You've talked to me before about courtesy in pan," remarked Aunt Sophie, as we eased into wooden-armed, vinyl-upholstered chairs in front of a table bearing recent copies of Gaze, Eye, Look, and Oculists' and Optometrists' Review. "Do you have any further thoughts while we wait for the glasses?"
Snivel and turn
"Yes," I stated, "what I think a pan game needs is the kind of player too seldom seen, the quiet player. If you want to be liked, and you also want to play in an amicable game, I think you should come in quietly, lose your money, and leave quietly. Don't, as the dealers are wont to put it, `snivel and turn.' And out of this arise my thoughts about what kind of a game you ought to stay in — or maybe I should say, not stay in. If the players are rude, if the game doesn't feel right, leave. Most clubs have more than one game. If you don't get into a good one right away, get up. You'd rather win a few bucks in a dollar game than lose in a five-dollar game because in the larger game the obnoxiousness of the players throws you off your game. People who wouldn't be tolerated anywhere but a cardroom trade in that coin — that of being tolerated only because they lose. They deliberately exact their pound of flesh, knowing they're obnoxious. The trouble is, they make everyone else angry, and the game is no fun. If it's no fun, you won't play your best."
"Oy," interjected Aunt Sophie, "such tsuris have I had sometimes in the games with some old yenteh complaining with every card. I think they just come there to complain."
"Right," I assented, "that's just what I mean. You don't need a game like that. Even if you're winning, it's not worth it. And you're less likely to win when someone like that is making the game miserable for everybody."