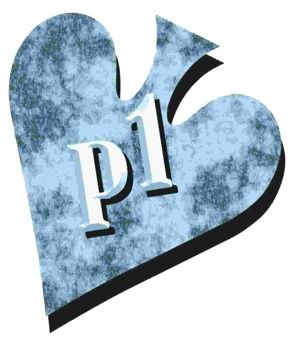 ---
Note: Not at the old Poker1 site. A version of this entry was originally published (2002) in Casino Player.
---
It's easier to feel unlucky than to actually be unlucky. All you have to do to feel unlucky is to decide you deserve sympathy. That's it. Once you've decided that you're really better than the world treats you, all that remains is to imagine whom or what to blame.
Blaming people is easy. But blaming events is an art only mastered by gamblers or people who have latent gambling instincts. You see, whenever anything happens that affects you, that's an event. The event can help you, harm you, or have no significant effect. Some people go through life breaking about even. But it's illogical to say that things break even for everyone. Life's too short.
Now, probability dictates that if things go on long enough, you'll get as many everyday-type good breaks as everyone else living similar lives – and as many everyday-type bad breaks. You'll also get as many unbelievably good breaks and as many unbelievably bad ones as your similarly life-styled neighbors, friends, enemies, and cousins. Wise men tell us that it's what is done with those breaks that determines who wins and who loses in life. It's up to us. But it just isn't so.
The truth about breaking even
You see, we don't live long enough for things to break even. The god of probability is working hard to be fair, but he doesn't have enough time to do his job. He needs millions of years and we only give him an average of about 80. So, here's the truth. Some people are luckier than others in life. Some get the big breaks when they really need them. Take me, for instance. I'm at the top of my game. Few people doubt my expertise at, say, poker, so, they'll listen to what I have to say. Now, I'd like to think that this is all because of the hard work I put into the field and that I "played my cards right." And, yes, I do think I deserve to be here, but wait! What if I'd been distracted the first time I became inspired to step into the gambling-research arena. What if I'd been interrupted by a phone call at just the right moment and got turned on to stock market research, instead. And what if that research has caused me to crash and burn?
You know what? I think most people instinctive realize that luck is a key element in their lives. Sure, they can go around obstacles and often triumph, despite adversity. That's because luck isn't quite powerful enough to leave them without a fighting chance. But, don't try to tell me that life is a break-even experience and that we all get what we deserve. That's a damn lie!
The difference between other people and gamblers
Here's my message for you today. I believe that in general, most people go about their lives expecting to be a little luckier than is reasonable. They feel lucky and if you ask them if they are lucky, the majority will say yes. But ask this same question specifically of hard-core gamblers and they'll tell you they're unlucky – that they have survived despite monstrous bad beats. Take your average sports bettor, as an example.
If he wins 1,000 games and loses 1,000 games, he'll be a substantial loser to the sports book, because he had to lay 11-to-10 on each bet. Is he going to say, gee, life has treated me fairly, even though I'm losing my shirt betting? Nope. He's going to tell you about the fumble on the three-yard line, explaining that in 999 out of 1,000 cases his team would have just run out the clock. He isn't going to bother to tell you about any possible lucky breaks that won games for him, because he won't remember those. They were just routine.
The secret
So, here's a secret. Complaining about bad luck in football, blackjack, craps, or roulette won't increase the odds against you or hurt your chances, except that you may start making more bad bets as your mind short-circuits in misery. But complaining about bad luck can be devastating when you're against real opponents. Then, it will definitely increase the odds against you. At poker, for instance – where everyone thinks they're on the world-record bad run at times — you can actually inspire opponents by complaining. They think, "Hey, there's someone unluckier than I am! I can beat him!" And they play better against you, because you've declared yourself a loser and given them confidence.
The same thing can happen in real life. Look at successful people. How many of them frequently complain about their bad beats? More likely they're overly optimistic and expect to be lucky. My advice: If you're getting ready to seek sympathy by explaining your bad luck, real or imagined, dummy up. Keep it to yourself. In all likelihood, nobody cares. And if someone does care, it could be in ways that will harm you. — MC