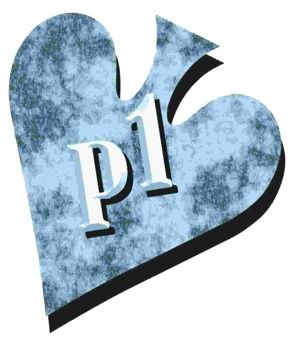 ---
Note: Not at the old Poker1 site. A version of this entry was first published (2005) in Poker Player newspaper.
---
Sometimes poker players are unrealistic. They don't realize how long losing streaks can last. When they're "on a roll," they can't imagine that it will ever end. When they win, they give themselves too much credit for playing well, and when they lose, they blame it on bad luck.
Having a reasonable grasp of what to expect at poker makes a great deal of difference in how you'll fare long term. That's why I've chosen the transcript of one of my favorite lectures for you to consider today. It's revised especially for this column. The title is "Correct Expectations about Poker and Bankrolls." Here it is…
Bankrolls destroyed
I believe many bankrolls have been destroyed and many players have vanished from the poker scene, simply because they didn't know what to expect.
First of all, do you expect poker to be a game of luck or a game of skill? The answer is that it is neither and that it is both. In the very short term, luck will primarily decide your fate at poker. But if you play long enough, the influence of luck becomes less and less important in determining your fate, and your skill predominates.
People destroy their poker bankrolls by getting frustrated when they don't win in the first 100 hours. Years ago, I remember reading a seemingly rational poker book that said that after 100 hours, if you're not winning at poker, you're not playing good enough to win. That 100 hours was enough of a test in this supposed expert's mind. The first thing you've got to get out of your head is that 100 hours will tell you much at all about whether you can win.
The danger of getting lucky
In fact, I believe a real danger is that you'll get lucky during the first 100 hours you play. This can lead to unrealistic expectations at a time when you really haven't honed your poker skills.  When things turn bad, somewhat because you weren't as good as you estimated and somewhat because your luck has mellowed, you may become very frustrated and play poorly.
Conversely, many players who originally play fairly well for that first 100 hours may encounter bad luck, but not knowing what to expect, they may decide they aren't good enough. Every year thousands of potential poker super stars give up and vanish from the poker scene because their earliest result didn't match their expectations. In some cases, they're playing profitably from the get-go, but run out of money, never to be seen again. They don't know they're playing well enough to win. Their experiments have been too limited in scope and have failed.
But mostly, disasters happen to players whose expectations are too high. Typically, capable players don't keep big enough bankrolls. How much do you need to be safe? Well, it takes an unreasonably large bankroll to be completely safe and small bankrolls are OK to take shots with, even though you're not safe. That's strange, but it's the truth. There's nothing wrong with taking shots with short bankrolls, hoping to catch fire and reach a more secure plateau. But once you arrive, you better take care to protect your bankroll and not take unnecessary risks.
It's an illusion
Unfortunately, many would-be professional players think that keeping – oh, let's say – 20 to 40 minimum buy-ins is sufficient. They can go very long periods without ever moving down that much, so these inadequate bankrolls begin to feel comfortable to them. It's an illusion. You can't really say how big a bankroll you need at poker. It depends on how well you play relative to your opponents and what the word "safe" means to you. No bankroll is completely safe. Just to take a wild guess, if you're a winning player with a typical edge against mostly weaker opponents, you need 100 minimum buy-ins to be anywhere near safe, even in the short term.
Now a minimum buy-in is usually defined to mean 10 small bets in most limit games. That's $100 in a $10 and $20 game, $500 in a $50 and $100 game, and $2,000 in a $200 and $400 game. I'm saying you need 100 of those minimum buy-ins to even have a chance of being safe, and if your expectations run contrary to that, beware!
That means, if $10 and $20 is your primary game, try to keep a bankroll of at least $10,000 – more is preferred. For $50 and $100 games, keep at least $50,000, for $200 and $400 games,  keep at least $200,000, but much more is preferred because you want to protect large bankrolls more than small ones.
Does everyone do that? Of course not. They have unrealistic expectations and those expectations will eventually destroy them. If you're playing in a $10 and $20 game with $10,000, you can be pretty darn sure there will be someone in the $50 and $100 game next door with only an $8,000 bankroll. They will tend to feel superior – it's only natural – but not only are you the one with more money, your prospects of acquiring much more money in the future are much, much greater than the other guy's. When your expectations are realistic – and you realize that sooner or later, 20 buy-ins won't be enough, you're the survivor, you're the success, you're the professional.
Plan for the worst case
You will have a much better chance at long-time survival in poker, if you take time to think about what to expect and plan for the nearly worst case. Sure, that's simple advice, but apparently it needs to be said, because very few players who could otherwise make a living playing poker stick to it. I want you to stick to it. I want you to realize that poker is a game of huge fluctuations and to plan for them. Once you take the time to sit down by yourself and think about what to expect, you're on the right path to profit. — MC