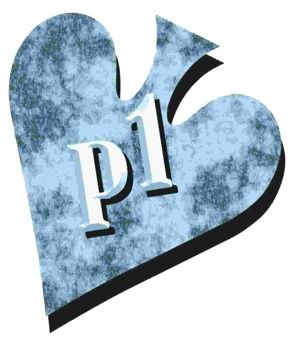 ---
Note: Not at the old Poker1 site. A version of this entry was first published (2009) in Poker Player newspaper.
---
I'm sitting here, ready to ask questions and answer them as we continue this series of self-interviews. Today's word is "Sandbag," which means check and then raise, if an opponent bets. Since each interview is independent of all previous ones, I've decided to discontinue the consecutive numbering. From now on, I'm going to begin each interview column with question one — a revolutionary concept.
Question 1: What's the best time to sandbag weak opponents?
Never. I shouldn't have said that. I was too eager to make the point. Let me explain. Sometimes when you hold a really strong hand and you're sure a weak opponent will bet, you'll make more money by checking and raising. Fine. But that doesn't mean you should do it.
Why not? It's because immediate profit isn't the same thing as eventual profit. Yes, you'll probably make an extra bet right now, but what about the future? What common trait do weak opponents share. Right! They're not usually trying to make money. They're playing poker recreationally. They want to giggle and feel comfortable.
But when you check-raise, they think, "Oh-oh, this is serious stuff." They'll be more cautious in the future and supply you less money. Even worse, they may be inspired by your sandbag and try to mimic it. This turns a predictable player that you can count on to supply profit in foreseeable ways into a more problematic foe.
Against weak players, seldom sandbag. Sandbagging spoils the entertainment value for them and costs you money.
Question 2: First you said to never sandbag weak opponents, then you said to seldom sandbag them. Which is it?
If you're going to be a good interviewer, you've got to listen more closely to the answers. I immediately admitted that "never" wasn't the right word. I just kind of blurted it out, and then it was too late. In tournaments, it's okay to sandbag weak opponents, because the tables break and merge. You aren't likely to playing against the same people for long. And in some no-limit situations, the rewards might be so great that the expected profit from a single sandbag attempt will overwhelm the value of keeping a weak opponent happy. In that rare case, immediate profit is superior to eventual profit.
But that isn't often the case. So, you asked "which is it?" It's "seldom." Seldom sandbag weak opponents. Does that clear it up for you?
Question 3: Yes, I understand now. What about sandbagging strong opponents?
You occasionally should sandbag strong opponents, because they're more observant and likely to take advantage if you frequently check and then call with medium-strong hands. One of the key secrets to poker profit is that you want to check and call with many hands. Despite common advice that checking and calling is weak, it isn't. It's natural. You check because your hand isn't strong enough to wager. Then you call because your hand is too strong to fold, especially if the pot is many times the cost of calling. Remember, you often only need to win one pot in many attempts to show a profit. But strong opponents won't allow you to routinely check and call profitably unless they fear that you'll check and raise. Sandbagging is the solution.
When you sandbag just often enough against strong opponents, you deny them the opportunity to profitably value bet many hands after you check. Sandbagging is what makes checking and calling worthwhile.
Question 4: Are there situations that are more profitable for sandbagging than others?
What a ridiculous question! Situations always make any decision more profitable sometimes. You should have asked, "What are the situations?"
Question 5: I see your point. What are the situations that make sandbagging more profitable?
Excellent question! Sandbagging with strong hands is more profitable in situations against aggressive opponents. That's true for two main reasons: (1) You're putting these players on notice that they're not going to be able to run over you, and they may play more timidly in the future; (2) They're more likely to bet than less-aggressive foes, so your sandbag is more apt to be successful.
Another thing you should consider when there are two or more opponents is which one is most likely to bet. If you hold a royal flush and the player immediately to your left is most likely to bet, either because it's an aggressive opponent or the one who seems to have the best hand, that's good. You check, that opponent bets. Now, ideally, another player or two calls and then you raise. Your sandbag succeeds, because you often win double bets from several opponents. But if the last player in line is the most likely bettor, that's not a good time to sandbag, because everyone will check, he'll bet — and then what? If you raise, you'll probably chase away everyone else. Clearly it's more profitable to sandbag a strong hand if the player immediately to your left bets.
Question 6: Should you randomize your sandbagging attempts?
I'm not a fan of randomizing at poker. Game theory dictates that you should mix up your plays so that an extremely astute opponent, perhaps one playing a perfect strategy, can't predict your decisions. But in the real world, you don't often face extremely astute opponents or perfect strategies. That's why you should make decisions based on your opponents' weaknesses and try to resolve close decisions by considering tells and tendencies. You should seldom randomize. You should ponder, predict, and then take a stand. Sandbagging is no exception to that advice.
Question 7: Do you have any final words about sandbagging in general?
Just as skillful players do with other deceptive poker tactics, most fall in love with sandbagging and do it too often. If you're not sure this is the time to sandbag, it probably isn't. — MC