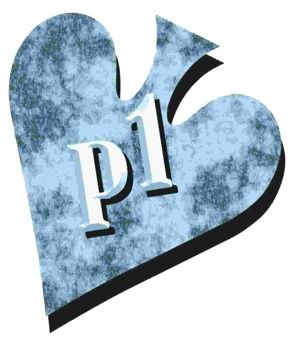 ---
Note: Not at the old Poker1 site. A version of this entry was originally published (2009) in Bluff magazine.
---
Never let anyone dictate what type of image you bring to the poker table. Don't let me make that decision for you. I can only tell you what works for me and what I believe is the most profitable psychological weapon in poker – a lively and good-natured personality.
Fine. But if your mindset makes you desperate to hide in a cocoon and avoid attention, you're not going to be comfortable going onstage. Unfortunately, that means you'll need to sacrifice some of the free money that opponents are willing to pay when you put on a good show. I know, that concept is shocking, but it's precisely what happens. Good entertainers get paid in real life, and that happens in poker, too. Argue about it all you want, but it's the truth nonetheless.
An audience
Oddly, I don't see my opponents as adversaries. I see them as an audience. I see them as friends. I believe it's my job to make sure poker opponents are happy and that they like me as much as I like them.
Please listen. What I'm teaching you isn't some far-fetched, utopian philosophy. It isn't psychobabble echoing from the hippie love generation. It's a path to poker profit. My single most important goal when I enter a poker game is to make my opponents happy. That's why you often hear me say that I cheer for my opponents. I really do – and I mean it from the bottom of my heart. I want my opponents to win. Besides, if I cheer for them, only two things can happen – either I'll be rooting for the winning side or I'll win the pot as a consolation prize. Either way, I'll never get upset.
I realize that my opponents constitute not only my audience; they're my customers. Happy customers spend more money and call me more often – and for higher prices when I hold quality hands. In poker, you're in the business of selling your best hands at the highest prices. That's another truth you can take to the bank. And you can only increase sales and command high prices if your customers enjoy shopping with you. Your image needs to be compelling, likeable, unpredictable, and fun – all rolled up into your performance whenever you take the poker stage.
Not everyone is comfortable using my method. I understand that. But to whatever degree you can bring yourself to be lively and cheerful, do it. If you don't, your long-range profit will plummet proportionally to your failure to create that image. I'm not saying you can't be dull as a doorknob and still make money. You can, if you play your cards astutely. But you'll earn lots more if you portray yourself the way I do.
How it works
Okay. Here's how it works. When I sit in a game, I want to be noticed. If you follow my writing, you know that I don't play in many poker tournaments. But at the 2009 World Series of Poker at the Rio, I was there to do a series of six seminars with Doyle Brunson. Because of the lure and monumental history of the WSOP, I ended up playing 10 events, coming in the money at least twice. I say "at least," because as I write this I'm still waiting for day two of the main event. Most of the tables I sat in during those events were friendly – giving me something to work with from the get-go.
But some were as quiet as a horror film before the crazed killer jumps out from the closet. Dead serious players. I hate that. So, immediately I went into action, engaging players in conversations and announcing, "This is the quietest table I've ever been at, which is a sign that some players here are taking a hundred million dollars way too seriously." My mission – as it is in any poker game – is to take the stage right away and have attention focused on me. As you've probably read elsewhere, I'll do almost anything to make this happen, including burning $100 bills, when necessary.
Once I've made friends and gotten attention, I'm going to advertise. And I'm going to do it in the most noticeable ways possible. I'm going to play complete garbage hands, never in-between ones that weak opponents might themselves play. And I'm going to find ways to play them as cheaply as possible, because the less I pay for advertising, the more profit I make. But since these plays register in opponents' minds, I get a lot of value. Players tend to help me out, volunteering that I "play that way all the time" and sometimes reciting other weird hands they've seen me play in the past or ones they've merely heard about, which are often exaggerated or fictitious.
The impression is that I play a whole lot of strange hands, but in reality, I only play one or two per session, and usually at the beginning. The rest is illusion. I try to become the center of attention quickly. I want opponents immediately to wonder about what I'm going to do whenever they enter pots. When that happens, I can extract maximum profit, get extra calls, and face fewer raises from quality hands. Opponents call me more because they're bewildered and because I make it less painful for them to lose. Opponents raise less with their big hands, saving me money, because they're intimidated in a friendly way. Some people call my demeanor at the poker table the "wild image." Call it whatever you want; it works.
Going quiet
But the downside is that you might succeed in getting attention, spend money advertising, and then see your cards run dry. Then what? You've advertised and now you have nothing to sell. If you just go with the flow of the cards and play tight, that's what I call "going quiet." I try never to go quiet. Sometimes I have to, but it breaks my heart when that happens.
When I'm in a lull, I'll relight the stage by making an extra advertising play or by being especially animated and talking more. Why? It's because this social presence serves as substitute for action in opponents' heads. They've seen you involved and, even though you weren't participating in poker pots, it's all the same to them. You haven't gone quiet in their minds and, unless they're particularly observant, they probably don't realize that you're playing conservatively, waiting for opportunities.
As a last resort, when the cards don't come, I'll feign sleep. I'll pretend to be napping between hands. Often players will place my antes in the pot for me and make giggly comments about me being asleep. Sometimes they'll nudge me when it's time for me to look at my cards. In truth, I'm just resting my head in my hands, watching everything between tiny gaps between my fingers. Why do I do this? Because when I finally get cards, I can pretend to wake up and return to lively play. Meanwhile I don't suffer the full psychological penalty of going quiet, because I have an excuse – I was simply sleeping.
The point is that I want to be onstage. I want to be in control of my opponents. I want to be the one force at the table to be reckoned with. And I never like to go quiet. This image may not be comfortable for you, but it works for me. And I thought I'd share it. — MC