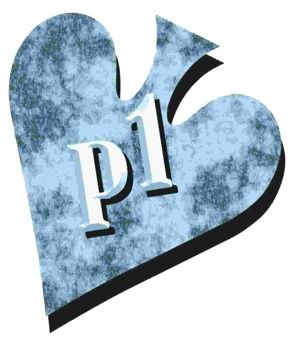 ---
Note: A version of this entry was originally published (2002) in Poker Digest.
---
One day in 1975, I was playing poker at the Rainbow Club in Gardena, California. The game was five-card draw, and at my same table sat a guy I was trying to teach to be a winner. His name was Sam. Well, actually, I chose that name at random so as not to reveal his true identity. And, because the name "Sam" was chosen at random, there's a slight chance that it actually was his name, but probably it wasn't.
Anyway, everyone at the table knew each other. And everyone knew I was teaching Sam to play poker. This wasn't one of your typical easy-to-beat draw poker games. This was a war of egos, if ever there was one. Sam fit right in, and I believe he had the potential skill to earn a profit, even in that tough game.
But, I watched aghast as he tried, and failed, to bluff me three times consecutively. After the third time, when I called his pat hand with two kings, he spread queen-jack-seven-four-deuce of three different suits and sighed, "I was sure you wouldn't call me that time. You should expect me to have a big hand sooner or later."
Friendly demoralization
"I do expect you to have one sooner or later," I teased. "And when that happens, I'll fold." When you have an opponent demoralized in a poker game, always be friendly. Teasing is all right, but mean-spirited sarcasm will work against you. The trick is to make sure your opponents know you're someone to be feared without making them angry. Make them think twice before they target you in the future. You should be the one with the psychological leverage, not them. So, keep your opponents in awe of you, whenever possible.
In fact, on that day, my psychological warfare worked in my favor and Sam began playing a very predictable game against me, thereby making himself easier to beat. But against everyone else, he was determined to put on a show. He was dealt a pat full house and a pat straight back to back. He raised on neither hand, managing to win a meager amount from hands with which he should have scored big. He then put in maximum raises with two pair, stood pat and got bluffed out of the pot by an astute opponent.
Sam suffered from the worst case of FPS I've ever seen. That's Fancy Play Syndrome, the bankroll-eating poker disease that devastates one-and-a-half million players each year. The symptoms are easy to spot. The afflicted player will usually choose the most creative play, rather than the most profitable one. That's because he wants to impress his opponents with his cleverness.
But, poker is a game where you're only rarely able to impress opponents. Much of your profit comes from making the most profitable and most obvious decisions consistently over a long period of time. If you do that, you'll impress your opponents. You'll impress them with the realization that you have their money.
Occam's Razor
Don't choose sophisticated strategies when simpler ones are better. And there's something we need to talk about that's closely related. Let me tell it to you the same way I did in a recent audio lecture. (You can listen to the lecture for free here at Poker1. → Go there.) It goes like this…
In order to understand how silly some poker advice gets, you need to understand William of Ockham – a 14th century English philosopher. Well, maybe you don't need to understand him. He might have slept with goats, for all I know. But you need to understand how today's scientists have reinterpreted one of the concepts that William of Occam (so spelled today) popularized. I'm talking about Occam's Razor. It has come to mean that when there are competing theories that can explain an event, the simplest one is usually better. That's important, and I'll repeat it.
When there are two or more ways you can explain why something happened, the explanation that's simpler is more likely to be right.
Let's say you see a carton of milk that stayed on the kitchen counter overnight. The milk is supposed to be in the refrigerator, but it isn't. As far as you know, you've been alone in the house. Now you could theorize that some unknown enemy broke into your house, drank some milk, then poisoned it, and left it on the kitchen counter hoping you'll drink it and die. Or you could reason that you probably forgot to put the milk back in the refrigerator.
Either is possible. But, guess what? You and I are both gamblers at heart, and you know which way we're going to bet – that you forgot to put the milk back in the refrigerator, right?
Shaving away complexities
Anything is possible, but simpler is better. It's Occam's Razor – you shave away all the unnecessary complexities and make the most obvious explanation the favorite.
Now, what does this have to do with poker? Well, I just read some advice from a serious poker player, posted on the Internet, that says that in a pot-limit hold 'em game, you should come into a pot with 8-7 suited behind two callers and a raiser, realizing that he holds a big pair, then if the flop almost completely misses you, showing an ace and two other cards and no one-card out for a straight or flush, call the player who holds that big pair. The theory is that this surprise call on the flop with nothing will make the bettor sure that you have something and put you in a position to steal the pot sometime on the next two betting rounds.
Anything wrong with this? Plenty! This is an example of creative play. I teach variations of this myself, and it belongs in your poker arsenal. But, it's a play that you should use only rarely. Here's where Occam's Razor comes in. You can take any poker situation, add complexities, argue how players will respond until they're just right to fit your conclusion, and make practically any bizarre decision seem like the most logical.
But, it remains that the simplest conclusion is that you shouldn't play that 8-7 suited at all most of the time and that, when you do, you should fold willingly when you miss and the original raiser bets into the flop. The simplest choice of strategy is usually the best. Exceptions are exceptions for a reason.
Another example
And, here's another example. There's been a lot of discussion lately about advice that you should bet on the flop in hold 'em with an inside straight draw. Had this been presented as a rare exception, it would have been profitable advice. But, by using more-complex arguments to make it the main tactic, the experts are violating Occam's Razor – ignoring the obvious explanation of what you should do – check.
The reason I'm telling you this today is, once you become skilled at poker, it's easy to justify doing the unusual. But the most obvious decision is usually correct. You should make occasional exceptions to keep observant opponents off-guard and to earn extra profit.
But, if you stray too often from what are the simplest and most obvious decisions, you're sure to sacrifice profit. Remember Occam's Razor next time someone justifies a poker decision with a complex argument when a simpler argument leads to different decision. Complex is sometimes right, but usually it isn't. — MC