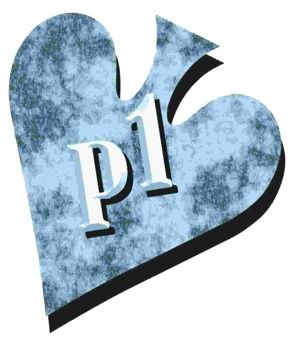 ---
Note: Not at the old Poker1 site. A version of this entry was originally published (2002) in Casino Player.
---
It was about 1973, which was in the middle of the "sixties." That's because, except in a few select areas of the United States, most of what you've heard about the sixties happened in the seventies.
It was in this time of turmoil, drugs, and anything-goes-except-conformity that I flourished at the poker tables in old Gardena, California. I was a consistent winner and I liked to flash money. Flashing money made it easy to find women – not that finding women was very difficult for anyone in those years. Both women and men flopped around from bed to bed in pursuit of something they couldn't define, but that they imagined existed.
Breaking with this new one-night-stand tradition, I tended to have fairly steady girlfriends. They'd hang around for sometimes months before growing tired of me. For the first days, they were intrigued, because I was hard to figure out. Being hard to figure out was a magnet for women in those days. Unfortunately, once I was resolved in their heads, most either wanted a full-time "committed relationship" or didn't want me at all anymore.
Molding her to be honest
Looking back, I think that one reason I wasn't able to keep many women interested was that I tried to mold them into what I wanted them to be. And, for sure, I wanted them to be honest. I wanted them to trust me no matter what, and I wanted to be able to trust them with my soul. I'm not talking about so-called "faithful" trust, which never mattered to me as much as traditional everyday trust. So, here's what happened…
I'll call her Buffy, but that isn't anything close to her real name. I frequently put Buffy in poker games, absorbing all the losses and giving her half the wins. This, of course, was a bad deal for me, but women can convince you to do just about anything when you're too young to know better.
But once I caught her sneaking a $10 bill off the table on a night she had won. I waited until the end of her session. She had profited about $150 and gave me $75, my half. When we got to my place, I told her I didn't think she counted right. "Didn't you take a $10 bill off the table?" I quizzed.
Buffy seemed startled, then recovered. "Oh, yeah, I forgot all about that. I should have given you half of that, too. I was going to surprise you with the extra cash, but then I forgot. Silly me." This is where you'd expect her to flutter her eye lids innocently, but instead she just stared me down.
"I'm sure it was just an honest mistake," I began, not believing that, of course, "but I want us to have a talk about trust so we can be close forever." So, I gave her the whole speech about how honor and truthfulness was the most important thing to me as a gambler. Then I concluded, "Let's play a game. You imagine that you flipped a coin and you decide in your head whether it's heads or tails. I'll bet you $10 every flip and I'll trust whatever you tell me. But, I'm defenseless, so all I have to count on is your honesty."
She looked at me quizzically and said, "OK, but I don't want to bet more than $10."
"Go ahead and flip the coin in your head. Did you flip it? Are you thinking of heads or tails?"
"Yes."
Calling the first flip
"I say it's heads."
"No, it's tails," she said. Well, within minutes, she had won eight out of nine flips and I was down $70. Surely, she would be honest, I thought, because that was the whole point of this game.
"Let's make it $25 a flip," I suggested. She quickly agreed and I was soon losing $370.
"Do you realize how unusual this is?" I asked.
"I'm just on a lucky streak. Let's keep going." And that's how I found myself owing $5 million when I failed to correctly call her final double-or-nothing imaginary coin-flip. I'd chosen tails. She shook her head sadly and dramatically before announcing, "It's heads. I'm really sorry." But, she agreed to take $500 a week until I "got really rich."
The escape
Well, this story has a happy ending. A week later we got in a terrible argument and she stormed to the front door, screaming, "And you can keep your stupid five million, too! I was lying about the coin flips!"
Until then, I'd felt strangely honor bound to pay whatever I could. I was weird that way. Since I had invented the imaginary coin-flip game to teach her trust, I felt obligated to trust her. And I'd already paid her $1,000 in installments. Yes, I was a screwed-up man in my twenties, but I can still remember shivering with relief when she slammed the door. I was losing my girlfriend, but I was saving $5 million.
If that fight hadn't happened, who knows how much I would have paid? It can be very expensive teaching someone to be honest. — MC