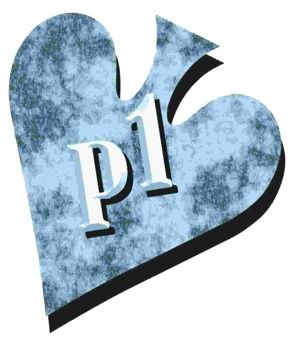 ---
Note: Not at the old Poker1 site. A version of this entry was originally published (2002) in Casino Player.
---
If you look in almost any dictionary, poker will be defined as a card game. Now, I'm not President of the United States (although I should be, because I can choke on pretzels as well as anyone), but if I were, I'd be playing poker all the time – without cards.
There would be something to be won, competing forces, bets to be made, opportunities to raise opposing bets, times to fold and save resources, and chances to bluff. The pot would eventually go to just one winner. It would be poker.
Of course, not all important skirmishes in life are like poker. Some involve more than one winner and some have no winners at all. And no losers. Often those other encounters have interesting correlations to general gambling strategy, but not to poker.
Three elements of poker
Poker is a game pretty much all by itself. I scoff when dictionaries define poker as a game of cards, because cards aren't what makes poker poker. In fact, there are actually just three things that make poker poker, and if those three things are present, you're playing it.
Here are the three conditions that must be present for you to play poker:
There must be something of value to fight over before the betting begins. Without this, there's no theoretical reason to wager unless you can't be beat. We drive this point home when I teach classes for beginners at Mike Caro University of Poker. Most of these students have never played poker before. We deal them each a single card and have them bet on its rank. Usually, at a table full of players, bets and calls will be made with aces, kings, queens, jacks, and even lower. Then we explain that only an ace should have bet or called. We make the point that if you bet or call with anything else, any opponent can completely defeat you, without any risk whatsoever, by simply sticking to aces. It costs nothing to wait. But when there's something worth fighting over to begin with, it's different. In poker, the "something" that's worth fighting over is usually the ante or blind bets, which are required before the action starts. This means everyone has something of value to pursue and it's suddenly worth taking risk.
The exact value of your holding is secret — known to you, but not to your opponents.

If the last bet isn't voluntarily matched by anyone, then the player who bet wins all the money automatically. It doesn't matter how strong or how weak that player's holding is. Otherwise, if the last bet is matched, a single winner will be determined by comparing strength.
These three elements are unique to poker. And, as far as I'm concerned, wherever these elements exist, you're playing poker. Those who like to quibble may argue that there are a few other games that contain these elements, or – by stretching our minds – can be deemed to contain them. Fine, then I say those games are poker. And quibblers may also argue that there isn't always a single winner in poker – there are games where high hands and low hands split the pot. But the aim there is to win all of the pot. Or you can think of high-low poker games as having two discrete pots. I don't care how you decide to think about it, my concepts hold.
OK, what was missing from my definition of poker? Cards, right? Cards aren't necessary to play poker. At MCU, we use this example to introduce the defining concepts of poker…
Visiting the pasture
You go to the ranch for the weekend. Who doesn't? It's just you and seven friends. Eveyone's bored, because the cows have all gone into town on a holiday.
Someone says, "I'll bet I can find the biggest cow chip." A "cow chip" is a big, flat biscuit of cow dung, in case you're a city slicker. Obviously, everyone thinks this is a great idea. It's decided that each friend will bet $1 – and the combined money will be put into a pot in the middle of the ranch house dining table. One lucky person will win all the money in the pot. Brown paper bags are passed out to each competitor for the purpose of concealing whatever cow chip is found.
Now everyone heads out to the pasture, scurries about in search of the biggest cow chip, and returns to the table 10 minutes later, as mandated. Next they evaluate their prospects, weighing them against the $8 that's being fought over on the table. They make additional wagers. Someone wins. But, wait! If Elizabeth didn't find any cow chip and bets, she might win, despite her empty brown paper bag, because of her courage. That will happen if nobody matches her wager.
But if one or more opponents have matched the final bet, then you'll need to open all the competing bags and compare cow chips. Then the biggest one will win at the showdown. And that's all there is to poker. It's not necessarily a card game.
Now you're thinking, what about video poker? There's no element of secrecy. There's no last bet to be matched. Under the Mike Caro definition, some daily real-life endeavors would be poker, but the widely played and popular game of video poker wouldn't have any significant elements in common with poker at all. Good thinking. Now we understand each other. — MC