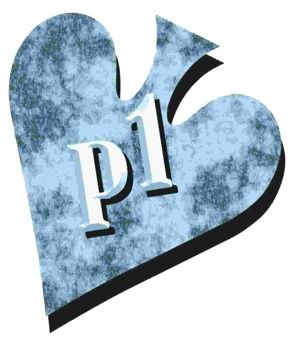 ---
Note: Not at the old Poker1 site. Originally published (2006) in Bluff magazine. Actual title used in print was Mike Caro's suggested preference: "Poker bullies — how to bust their balls." The title used here was submitted as an alternative choice for the editors.
---
When a poker bully enters my game, it spoils everything. My mood changes. Other players stop giggling. The party is over; the bully has come to push us around. Yawn. Don't worry.
You see, there's an easy way to keep poker bullies from ruining your game and decreasing your profit. You can quickly send these guys home crying to their mommies, and today I'm going to tell you how.
About Edward
Let's talk about Edward. He used to come into my games in Gardena, California. Back then the small suburb of Los Angeles billed itself as "the poker capitol of the world" and you could play legally. I spent 14 years there as a professional player. It was like the Wild West. Cheaters everywhere. You had to try to dance around the stampede of scammers, but sometimes you got trampled. I'm sure I would have won many times as much as I did had I not been cheated constantly in those years. Sometimes, the crooks were three to five deep. And it wasn't just partnerships you had to look out for. There were no dealers furnished by the six casinos devoted to poker. You took turns dealing your own cards, honest players and card mechanics alike.
But once again, I have wandered off the path. Edward. We were talking about Edward. He was a poker bully and looked the part. He was a bit overweight and extremely muscular. He always wore a beard stubble in those years before it was fashionable. At about six-three and 270 pounds or so, he just wasn't someone you wanted to mess with. Often tough-looking guys like this have the nicest, most hospitable personalities when sitting at the poker tables. Not Edward. He was just plain mean, and he played an aggressive brand of poker that was in harmony with his disposition. Now, I've learned that belligerent players like this often have two personalities. One they bring to the poker tables and the other is the real them in the real world. Usually that "real them" is a courteous, easy-going person that you're proud to know. At the table they're tigers, but get them alone away from the game and they're pussycats. Not Edward.
Making peace
He was mean and unapproachable on the table or off. I remember the one and only day I tried to make peace with him. An hour earlier, this had happened…
I'm playing five-card draw poker at the Horseshoe Club. In case you're wondering, that Gardena poker casino wasn't related in any way to Binion's Horseshoe in Las Vegas. You should know that only two main types of poker were allowed in Gardena, traditional high-hand-wins draw poker and low-hand-wins draw poker. This was because casinos owners and city government had decided that an eighty-or-so-year-old ruling by a California attorney general had decreed draw to be a form of skill, whereas any "open faced" poker, such as stud or hold 'em, was illegal because state statute specifically forbade "stud horse" poker. Of course, to this day nobody knows for certain what stud horse poker was, and there's evidence to suggest it wasn't poker at all, but rather a casino game of pure chance. I ended up deeply involved in the effort to bring stud poker and hold 'em to California – and we won! But that's another story for another time.
Back to my draw poker table in Gardena. It was 1974 — or maybe it was some other year thereabout, but naming years makes stuff seem more credible. Anyway, I've got the game under control. We're all laughing and they're throwing chips my way on the worst possible hands. Everything is as I want it – just so. And then a lady goes broke and into that empty seat plops Edward. He calls over a chip girl, as they were then called, and buys several stacks. He doesn't say "hi" to anyone. Right away, he starts betting and raising. That's fine, but he isn't the least bit playful about it. He is a war machine, an angry one.
And now the casual conversation among the other players dries up and a somber fog rolls in, bringing gloom to our table. It was entertainment before. Now it's agony. Hang on to your chips! The big mean monster's out to get them! Of course, I was out to get their chips before Edward sat down, but they didn't seem to mind, because my mission has always been to make losing to me as painless as possible. Remind me to write a column about that technique some other time. It's really important. But, let's move on with today's lesson. The game has been ruined. The bully has made it unpleasant.
Not calling enough
Time and again, Edward says things like, "Bad call, sucker!" and, when showing a bluff, "What's the matter, you li'l sissy. Don't you have the balls to make a call?" And I notice something phenomenal occurring. Opponents are letting him dominate the table. They're afraid to confront him. They're not calling enough. Sometimes they're trying to counter his aggressiveness by making a big splash and wagering even more recklessly than he does. This fails. I'll tell you why it fails in a minute.
When Edward takes a break to go to the bathroom, I follow him. "Wait up," I holler. He turns and grimaces. There is not the slightest hint of congeniality.
"Can I make a suggestion?" I begin.
"Last I heard, it's a free country," he sighs in exasperation, his muscles tensed as if he's trying to scare me away.
"We'll both make more money by not insulting the weaker players."
He glares. No nod of agreement, no argument. Just a glare. Then he spins around and disappears into the men's room. When he returns to the table, it's the same old, same old. So, I escalate my bully-defense strategy. It instinctively worked for me back then, and later it became a key part of my poker teaching.
In order to defeat a poker bully, you first need to understand a fundamental truth. That bully is doing something wrong! I've analyzed thousands of key situations and used my own proprietary computer programs to simulate billions of hands. And I can tell you one thing for certain: There's a specific amount of bets and raises a player should make in accordance with a perfect strategy. The number is based on the long-term distribution of cards and how rare your hand is at the moment. You can adjust that number somewhat to fit the traits of your opponents, but you can't stretch it far. Make too many bets or raises or not enough and your strategy snaps. Then you're not playing to your own advantage, you're playing to your opponent's advantage.
The winning formula
Now, listen up. A poker bully is by definition too aggressive. In order to be a bully, he must make a fundamental mistake – he must bet and raise too often. When an opponent makes a mistake, there's always a way to take advantage. Here's how to take advantage of a poker bully:
Call more often. Because a bully is betting more hands, it's obvious that he must be betting more than just the ones you would normally bet. This means you can relax your calling standards and still make a profit.
Bet less often. A key to defeating a poker bully is to let him hang himself. Since his major mistake is betting too liberally, you should give him every opportunity to defeat himself by repeating that mistake. You should check and call frequently. You should also bet less often when a poker bully checks into you, because a bully likes to check-raise a lot. Therefore when he foregoes the opportunity to be a betting bully, you should be wary of a check-raising bully. Just check along.
When you do these two simple things, the bully has a losing expectation against you. And, in the long run, he cannot win. Sometimes it's tempting to "out bull" the bully by being even more aggressive than he is. That's the wrong answer. You can't win at poker by exaggerating the same mistake an opponent is making. Stick to the one-two formula I just presented.
Want to know what happened to Edward? He ran into a month of bad luck and went broke. One day he walked up to me and asked to borrow $20. I gave it to him. He seemed humble and thanked me with genuine warmth.
And there it was – the flipside of Edward. Deep, deep in the core of his conscience there survived a bit of civility. But he had to be broke for you to see it. — MC