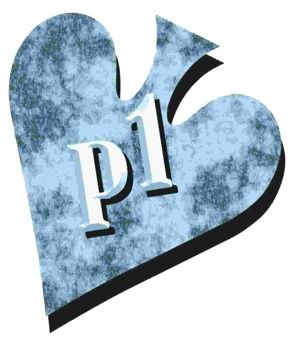 This article first appeared in Card Player magazine.
Today's "right and wrong" poker list is chosen from among thousands of items that could have been included. These four tips are quite profitable, but, remember, there are others equally profitable that we won't cover today. In other words, this isn't a top-four tip list. It's just a here's-four tips list. Anyway, let's get started.
Wrong attitude:
Entering a poker game hoping to get lucky and win your opponents' money.
Right attitude:
Entering a poker game and realizing that your opponents are holding your money, and they will need to be very lucky to keep it. If you're a skillful poker player, then you should enter a game expecting to win. All those chips and all that cash, all the money hidden in purses and wallets is yours. You want it. You deserve it. It is a crime against nature that those people are fondling your money. They have no right to it. It is yours, and you intend to play the best poker possible in an effort to bring justice to your bankroll.
Wrong image:
Making sure that opponents respect you as a player and that they know you're an analytical, winning competitor whose strategy they should fear.
Right image:
Making sure your opponents think you are error-prone, often on tilt, and unstable. One thing's for sure – people are going to give you their money a lot more willingly if they think you're incompetent than they will if they think you're trying to hustle them. My main goal image wise when I'm in a poker game is to convince opponents that I'm playing much, much worse than I really am. I can't always do this, because too many players know me. So, sometimes I'll try an opposite approach, using good-natured conversation to impress them, explaining what cards they're holding and what options they have. While doing this, I'll play a few hands in a bewildering and seemingly weak way. This is a compromise game plan. The image comes off (when done correctly) as that of a player who has incredible knowledge but who is having too much fun to use it.
If I were coming into a game as a stranger, I would try to act as clueless as possible. I would never try to impress anyone with what I know. I would want to be known as "that idiot who keeps winning." In poker, your hand is your secret. One of the worst things you can do is to inadvertently expose your hand. Well, another one of the worst things you can do is to inadvertently expose your skills.
Wrong tactic:
Check-raising loose, recreational players.
Right tactic:
Betting into or check-calling loose, recreational players. I've played in home games where check-raising (a.k.a., sandbagging) is forbidden. Even in casual games where it is not forbidden, it is often considered bad manners. You and I both know this attitude is pretty silly. Check-raising is a powerful strategy when used wisely. It is a tactic that affords a bit of compensation to a player suffering the positional disadvantage of acting first. But that's not the point.
We need to talk about why this bias against sandbagging survives. I think I know. The bias survives because casual players, especially ones playing loose (i.e., liberally and recklessly), hate the injection of tension to their game. And yes, my friends, "tension" is exactly the right word for it. When you choose to check-raise against a loose and friendly player destined to give you his money, you are increasing the tension. You are making your opponent uncomfortable.
What I'm about to tell you is very important. OK, I know – some of you are of the opinion that I'm an egomaniac who thinks that everything he says is very important. I assure you, nothing could be farther from the truth. It's just that I'm so consistently right about so many things, it gets scary after awhile. Anyway, where was I? Oh, yeah – that very important thing I was going to tell you about. My theory has always been that you never want to make opponents uncomfortable if they are currently comfortable about giving you their money. In that case, they are your most cherished customers, and you want to make their experience pleasant. When you check-raise, you are apt to make them less giddy about gambling. They will possibly begin to play better or more cautiously. They may begin to use sandbagging themselves in ways that will interfere with your strategy. Worst of all they may either quit or not seek you out again as a fun opponent.
Put it all together and it's clear that the small at-that-moment tactical advantage you may gain by sandbagging a loose, recreation opponent is overwhelmed by the long-term cost. Lean toward betting or check-calling most of the time, instead.
Wrong way to treat a bankroll:
Spending pieces of your wins so that you have something to "show for it" even if you go broke.
Right way to treat a bankroll:
Refusing to spend any part of your growing bankroll on your kids, your wife, your rent, your health, yourself, or your dog. The first thing you have to understand is that this advice only applies to skillful players who are capable of winning in the long term. Additionally, they must have not yet acquired a worry-free bankroll (or accessibility to funds).
If you're not yet a winning player, then this advice should be ignored. That's because, no matter how much losing players may wish to manage their money correctly and build a bankroll, they can't. When the odds are against you at anything, the best you can do is quit. In poker, though, you may not want to quit. You may want to improve, or you may be perfectly content to play recreationally forever. But, if you don't have that expectation of profit, managing a bankroll is not a concept that is meaningful to you.
If you are a winner, though, you can easily go broke by spending your bankroll. A middle-limit player (call him Player A) could start with, say, $2,000, win $20,000 over perhaps two months, spend $14,000, lose $8,000 and find himself broke and miserable. He is busted, failed. And you better believe his friends and family will see his poker escapades as a failure, even though he won. In the hypothetical case just described, the player won $12,000. But he is a bustout, a broke, a railbird, a wannabe. A less fortunate player of equal skill may have started with $2,000, won $15,000 over two months, refused to spent anything, lost the same $8,000 when the cards turned bad, and still had a $9,000 bankroll for recovery.
That second player (Player B) could have kept right on playing, building his bankroll. $15,000, $25,000, $50,000, $100,000, $500,000 – never spending a dime (or spending only meagerly, if he had no other income source), moving up to more profitable games as his skill increased. So, there they are my friends, player A and Player B. Same skill. Potentially about the same luck in the long run. Player A, a failure, broke and battered. Player B, a big-name success. How much did spending that $14,000 actually cost Player A? Whatever he bought with it could easily cost him much more that $10 for every $1 he spent. In this case, much more. How can you afford needlessly to spend pieces of a building bankroll? You can't afford it. Yet the majority of potential pros fail for precisely that reason.
It's hard to convince girlfriends, boyfriends, brothers, and mothers that you shouldn't spend gambling money when you win. But winners need to stick to their convictions. If you owned an auto supply shop and were starting to expand the business, they wouldn't say, "Hey, you're doing really good. Let's sell the cash register and a bunch of the inventory so you'll have something to show for it if you go broke." And you wouldn't think of doing that yourself, either.
Well, a growing business and a growing poker bankroll are the same thing. The bankroll is the tool you need to run your business. Trifle with it, if you will. Abuse it, if you must. But don't say I didn't warn you. — MC