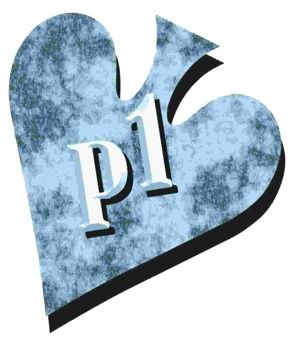 Entry #5 (2010-04-04)
At Poker1.com, I'm planning to share everything — all my thoughts, my research, my life.
It wouldn't be fair to omit parts that would make me less appealing. There's stuff about life that I'm still puzzling — things I haven't resolved, things that might make you mad.
It's Easter Sunday. And it's so very quiet here in the Ozarks, heart of the Bible Belt. Most people are off to church. I'm not among them.
Doyle tries his best
The legendary poker player Doyle Brunson is a devout born-again Christian. He's written inspiring accounts about how his faith has helped him and of the many miracles he's witnessed.
I believe him; I just don't believe what he believes. For decades he's been trying to convince me to join up, to save my soul before it's too late. I want to do this. I don't want to go to hell. I don't want to go on being an outcast, but I can't pretend just for the sake of my own comfort or the comfort of people who surround me. Religion is something you should feel and not fake. And I don't feel it — not yet.
Doyle has taken me to Christian book stores twice and bought me a dozen or so books. I promised to read them, and I did, at least several. I tried to get it, to grasp it. But the light never came on for me, the miracle never happened.
My neighbors
So, here I am, a hermit in the Ozarks. My neighbors are the kindest folks I've ever met. Their lives are intertwined with church activity. This was true, too, for the people from whom I bought my lakefront refuge across the road in 2002. I can't help but wonder how my arrival affected my neighbors' comfort — good Christians move out, a gambler moves in. They never say anything or badger me to join their church. But I'm sure they're not pleased with this turn of fate.
But some of the Ozarks is seeping in. And a few days ago, I broadcast this tweet on Twitter:
"Tired. Working 'round clock on Poker1. Ozarks culture rubbing off. No gun in L.A. Now own arsenal, concealed carry, armed/dangerous.Save me."
Poker probability storms
And here I exist in the Ozarks, surrounded by more churches than is humanly possible to count. And, still, I haven't come to believe in what any of them preaches. What do I believe in? I'm really not sure. Once I came close to believing in poker probability storms, because long runs of both good and bad luck that I observed seemed to defy expectations. But that was just done for my own amusement. I think the existence of probability storms is extremely unlikely, at best, unless there's a god-force manipulating the cards. But I seldom deny the possibility of anything being true. I guess you could describe my religious experience to date as a quest for answers.
What I believe
My religion? Undefined. I believe that it's impossible for humans to comprehend reality or even know what they are or where they are. It's as if certain limits have been established, certain questions can never have answers. I wonder if we're involved in a game where knowing the answers would spoil the adventure. Because we can't know, I've always quibbled with those who profess answers. How do they know? The word of God? How does he know? I'm not saying that He doesn't know or that He doesn't exist. I just don't have a clue, and I'm not going to pretend to have one.
I guess that makes me stubborn. But I'm not confrontational. Every few months Jehovah's Witnesses journey down Caro Drive to my house. (Yes, my nearly half-mile-long driveway is an official county street named after me and it's on the maps, even GPS. Try getting that to happen in California!) They come bearing religious magazines, like the Watchtower. I'm always polite and accept these graciously. What's even stranger is that I read some of the articles. I'm worried that they might come back and quiz me, and I don't want to flunk.
I don't believe in God right now, but I'm not an atheist. That's because I accept the possibility of God. In my mind, atheists are actually religious because they profess to know something that cannot be known — that God doesn't exist. (Yes, I understand that my statement might be too broad, because there are many types of atheists.) Am I an agnostic? That's probably a good way to define where I am today, stuck stubbornly with the same beliefs (and non-beliefs) I've held for 50 years.
Anyway, I thought this was a good day to warn you that I don't participate in conventional religion. Now that I've shared this truth about myself, you might want to revisit some of my poker and life advice with that in mind.
Oh, yeah, I almost forgot: Happy Easter! — MC