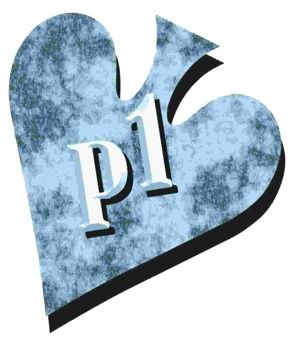 This article first appeared in Card Player magazine.
I've got an idea! Today, let's try to answer some of the most important questions about poker. I'm not talking about run-of-the-mill technical-strategy questions. I'm talking about the grandest, most monumental issues that confront us players everyday. Like these…
Question 1. What's the most costly mistake poker players make?
Easy. This question is so important, and the answer is so simple, that I once produced an entire audio cassette devoted to it, called Positive Poker. Come close, because I'm only going to whisper this once. The most costly mistake you can make is to not play your best game all the time.
There! I said it, and I'm glad. The worst mistake players make – even world-class professionals, even Doyle Brunson and Chip Reese, even me – is playing poker at a level below their capabilities.
You should resolve right now that you'll go through life always playing your best game, but – no matter how firm your conviction – I'm betting against you. The trick is to catch yourself quickly when you stray, and bring yourself right back on course.
Why are you yawning? Does that advice sound too obvious to excite you? Is your pulse not racing in the overwhelming beauty of this wisdom? Too bad. Because there is nothing else I can teach you that will save you as much money. Nothing.
Ask any seasoned poker player to estimate how much more money he'd have today if he'd only played his best game all the time, every time, without exception. It's probably going to be a pretty big number.
Question 2. So, why don't most people play their best games all the time?
Well, why don't you? Fatigue and frustration, my friends. Those two things and something else players who attend my seminars know as Fancy Play Syndrome (FPS). FPS is when you tend to usually choose the most creative strategy, rather than the most profitable one. Don't you do that.
My best advice is to get up whenever you feel glued to your chair in tiredness or tilt. In fact, if any emotion is keeping you in your seat, so that it feels uncomfortable getting up, that's always a time to get up from the table and take a walk. Try it. You'll have a different perspective when you return.
Question 3. Why do you sometimes start to play bad and just keep right on playing bad until you've lost much more than you thought possible?
So many players have asked me a question similar to this one that I feel like the poker psychologist. Actually, I have the answer. Most of the time, the players who go on super-tilt are the same ones who start off trying to play perfectly. That's important, and I'll repeat it: Usually, the most self-destructive poker players are the same ones who strive to play flawlessly.
Why would that be? I'll tell you why. It's the scratched-car syndrome. Have you ever seen someone pamper a new car, wiping away imaginary scratches and blemishes? Along comes that first major scratch or dent, and the level of caring decreases. Some owners become wholly uninterested in keeping up the car's appearance after that first scratch.
The same thing happens to poker players. If you're overly insistent that you play perfectly, the first transgression is apt to make you feel as if the car is scratched, that it will never be perfect again, and what happens next doesn't much matter. If this sounds like you, you really need to think about the next question and answer.
Question 4. How can I stay on course all the time in poker and always play my best game?
Well, you can't. You should keep reminding yourself to play your best game all the time, but don't expect perfection from yourself. If you were captain of a sailing ship, you might find yourself slightly off course from time to time. You would quickly make corrections. You would not think, "Darn! I've strayed from my perfect course, and now it doesn't matter anymore."
Instead, you would take pride in your superior ability to make corrections quickly. And that's the secret to staying off tilt in poker, to not "steaming" in a game. You simply must monitor your play, and when you see you've veered off course, make corrections.
Strangely, the more you practice this, the less often you'll be off course. And, alas, the more you try to steer perfectly, the more likely you are to feel that you've failed and sail straight onto the reef. You know exactly what I mean, huh?
It's OK to try to play poker perfectly; but it's never OK to punish yourself (and your bankroll) for failing to play perfectly. You will fail. It's the ability to intelligently readjust, to get back on course that makes many players prosper while theoretically more skillful opponents flounder. Please think about this. — MC