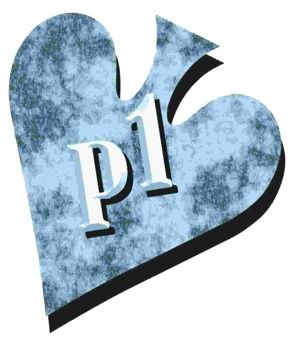 Entry #4 (2010-03-31)
A few minutes ago I received my first online comment about the design I developed for the new Poker1.com. It wasn't pretty.
I discussed the reasons for this gray-scale design in my first blog entry, which you can read by clicking here. (It will open in a new window or tab, so you won't lose your place.)
I'd like to know what you think of the design.
Unfortunately, the comment was added to "Contact us," where few people will see it. We can't have that! Here it is…
From dean:
arrrrg the new design of poker1 is terrible. the color, or lack thereof, is annoying. i know you said you like it because you're strange but it's not all about you. we're the ones who have to look at it. sure the content needs to be the main attraction but you've gone too far. you will have to change it to color eventually when you either get enough complaints or not enough return visitors.
Going greyscale is old fashioned, it's old hat, it's been done by photographer or e-zine type websites circa 1990's, it now looks old and naff.
I responded:
Hi, Dean –
Thanks for your opinion. I was afraid some visitors would feel that way. I've gotten positive feedback from others, so who knows?
One thing I don't agree with is the "old fashioned" part. I can understand your "terrible" and "annoying" descriptions, though. My intention was that it be the opposite of annoying. Maybe that isn't happening.
If you post this comment below my first blog entry (which talks about the design), people are more likely to see it.
Straight Flushes,
Mike Caro
On the other hand, maybe I am old-fashioned, despite thinking of myself as cutting edge. That's because I had to look up the word "naff," using Google. It cites en.wiktionary.org: Considered to be poor taste; Bad; tasteless; Something that is poorly thought out, doesn't really work, or is otherwise not very good; Heterosexual.
That pretty much sums up my life. — MC
(You can comment below.)