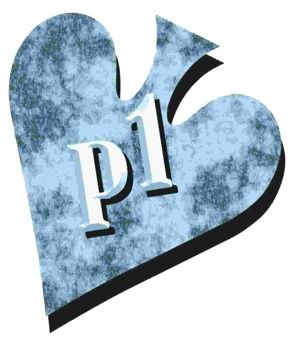 ---
Note: Not at the old Poker1 site. A version of this entry was first published (2009) in Poker Player newspaper.
---
Greetings, poker friends. This is another edition of this series of self-interviews. Today's word is "Bankroll," so it you're ready, let's talk about money.
Question 1: Exactly what is a poker bankroll?
I don't know, exactly. Some players think it's just a wad of cash you keep in your pocket. Some think of it as the amount of money you can easily bring to the table without having to sell anything. For the purpose of this interview, I'll define bankroll as the money you've set aside specifically to play poker. This can be cash carried with you or hidden away, money in a separate checking account, funds in a player bank, or money kept in safe deposit boxes at banks or casinos. To qualify as a bankroll, money needs to be dedicated for that purpose and not available for spending.
Question 2: Do you really need a bankroll?
Of course not! Most players sitting at your table don't have one. Rich people sit down and allocate whatever funds they desire. There isn't any long-term planning. Poor people scrape together whatever they can beg or borrow and put it on the table. Poker works just fine without bankrolls. And anyone who says you need a bankroll to play poker — and honestly means it — is marginally insane. I've occasionally said it myself, but marginal insanity is something I work hard to achieve.
Question 3: Should a serious player have a bankroll?
Well, if you're only going to play occasionally, it doesn't make sense to keep a bankroll. You can probably find funding for single sessions that rarely happen. But if by "serious player," you mean someone who's trying to treat poker as a business, you should probably have a bankroll.
When you're trying to play professionally, you need to wake up in the morning knowing that you won't have to scramble to get money to play today. That's the purpose of a bankroll.
Question 4: Should you ever risk losing your entire bankroll?
Sure. There's no big disgrace in losing a small bankroll. Tiny starting bankrolls aren't worthy of the protection that you afford larger ones. Of course, you can protect small bankrolls by playing in extremely small-stakes games. But often that isn't worth your time, because you're putting more effort into preserving your bankroll than you would if you went broke and replenished it from real-world activities.
But when your bankroll grows, it becomes more important to protect it. That's because, as its size increases, it becomes harder and harder to replace if you lose it. So, simply, you can roll the dice with small bankrolls, but you should be conservative with large ones.
Question 5: If you had a $2,000 starting bankroll, how would you proceed?
Bankroll management is a personal choice, and there's no really right method. It depends on how quickly you want to get rich and how much you can tolerate the pain of losing. The more risk you take, the more likely you are to succeed suddenly, but the more likely you are, also, to go broke in the attempt.
But since you asked how I would proceed, try this…
First, I'd need to be pretty certain I had an advantage or I wouldn't proceed at all. Now, in answering this question, I'm assuming that $2,000 is a meaningful amount that took some effort to gather. If it were easy to replace, I'd take more risks. Under the scenario in which this money is important, I'd start playing $3/$6 limit games and jump to $5/$10 when my bankroll grew to $5,000. If I dropped significantly below $5,000, I'd return to $3/$6. Only when I reached $10,000 would I play $10/$20 or larger. Along the way, if I saw a larger or smaller game that looked particularly profitable, I'd play in it. If it were a larger limit, I'd get out immediately if I lost, say, 20 percent of my bankroll.
On those rare times when I jumped into a bigger game because it was especially promising, I'd remind myself that this is a temporary excursion, and I'd be eager to return to the appropriate limits for my bankroll.
I might try some low-stakes no-limit games, as long as the blinds were much smaller than the betting limits I was targeting for limit games. And if I did buy into no-limit games, I'd usually choose to purchase the minimum amount of chips allowed.
As my bankroll grew, I'd promote myself to larger limits, as long as the difference between my skills and those of my opponents remained favorable. But I'd increasingly become more and more cautious about jumping up in stakes, because a meaningful bankroll isn't something to risk losing suddenly.
Question 6: What common mistakes do players make with their bankrolls?
Most serious poker players get impatient and move up levels too quickly. And they spend their bankrolls. If you start with $2,000, win $18,000, spend $10,000 and lose $10,000, you're broke and begging. You feel like a loser, but actually — had you kept your bankroll intact, it should be $10,000. You've won $8,000, but you've spent yourself out of a means to produce income. You've sold your business and squandered the profit.
Emotions destroy bankrolls. It's okay to be drawn out on. In fact, good players get unlucky and lose pots much more frequently than bad players as a ratio of hands played. Why? Because good players are usually starting with the better hands and the only way they can lose is to be drawn out on. So, fix your mental attitude and consider bad beats as a sign that you're succeeding. When you dwell on bad beats and let your emotions ruin your strategy, your bankroll evaporates. Just play your best game all the time. Do what you do; let the cards do what they do.
More than anything else: Treat your bankroll with dignity. — MC
Next self-interview: Mike Caro poker word is Annoyance