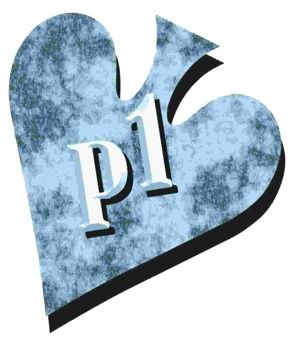 ---
Note: Not at the old Poker1 site. A version of this entry was first published in Card Player.This is the first of a series that covers deuce-to-seven lowball online at low limits.
---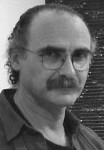 The Low Rollers: Deuce
Low-stakes online no-limit single-draw deuce-to-seven lowball is a fine game for low rollers. This game, often called simply deuce, is offered online at stakes that brick-and-mortar cardrooms cannot support. You can find cash games with blinds as small as 25¢-50¢. The minimum buy-in for games is 20 times the big blind; the maximum, 100. You'll find that the lower limits are generally loose-passive with many players buying in for the minimum. That includes the 50¢-$1 game. Starting at about $1-$2, the games become aggressive.
Anything higher often becomes hyperaggressive, full of young wannabe superstars who are looking for a break from hold'em. They play the game the same way they do no-limit hold'em, that is, they push very hard with anything they think has a moderate edge or they're just action junkies. So don't play these bigger games unless you are comfortable with a roller coaster ride and don't jump in before you master the essentials at lower limits. Until then, you'll find the smaller games very profitable. If the right players have relatively big stacks on the table, you'll be able to make a nice score from time to time. The second time I played deuce, in two hours I made over $100 in the smallest game.
A short series can't possibly provide all the nuances and situations for deuce, but it can provide a beginning framework. I'll revisit this game from time to time with strategy enhancements.
Single-draw deuce-to-seven lowball is a form of draw poker, lowball in which the lowest card is the deuce, and straights and flushes have significance, that is, they are bad. Aces are high. The best hand, called a wheel, is 7-5-4-3-2 of at least two different suits. The next five hands are 7-6-4-3-2, 7-6-5-3-2, 7-6-5-4-2, 8-5-4-3-2, and 8-6-4-3-2. Hands rank exactly opposite those in high forms of poker, with one exception. The hand A-2-3-4-5 is not a straight; it is the best ace-high hand, and beats, for example, A-2-3-4-6, or, for that matter, any pair.
No qualifier
Unlike high-low split games, like Omaha 8-or-better, deuce has no qualifier. Pairs can, and often do, win. Players start with five cards. As in most no-limit games, there are two blinds, and action starts to the left of the big blind on the first round. After the button acts, the small and big blinds act in turn. After betting is equalized on the first round, active players replace as many of their cards as they wish (the draw) – or stand pat. On the second – and final – round, betting starts with the first active player to the left of the button. Unlike ace-to-five lowball with its sevens rule, there is no betting stipulation, so check-raising is permitted. You won't find much check-raising in the low-stakes games. Mostly it's check and call or check and fold. After betting is equalized on the second round, there is a showdown among active players; as normal, if only one player remains, that hand is not shown.
The online games are generally seven-handed. Position is extremely important in this game. This strategy requires tight opening requirements in early position; these requirements loosen up as the number of players left to act lessens.
Just to get a feel for the game, before you play for cash, try the play money games. They help with the logistics of drawing to hands, betting, and so on. Just don't pay attention to how the others actually play. Real games rarely have five to seven players every pot betting huge amounts on two- and three-card draws and standing pat on hands like Q-J-10 against multiple players.
Generally, if you are the first in the pot, open for about three times the big blind. Do so whether you are pat or drawing. You'll see many players at the lower levels telegraph their holdings by the size of their bet. A limp means the player is drawing, usually two cards. An open of twice the size of the big blind means, for tight players, a pat hand and for somewhat looser players either a pat hand or a good draw. Three times or more often means a pat hand, and generally a good pat 10 or better. Don't be predictable.
Be careful
In early position, come in with a draw to a 9-7 or better or any pat T-9-7 or better. Exactly in the middle, you can come in with a pat T-9-8-7, but be careful. Play hands such as four to a straight or flush cautiously. That is, you'd much rather start with 8-4-3-2 than 7-6-5-4, even though the latter has the potential of ending up with a better hand. In late position, come in with a pat jack or a draw to a 10. The later the position, the rougher (having worse top cards) the hand you can play. If you're on the button and no one has opened, you can play Q-T. By this, I mean a hand topped by Q-T, such as Q-T-9-7-6. The more passive the game, the rougher the hands you can play.
What if someone is in ahead of you? If the person has limped, raise with whatever hand you would play for that position, and raise to about four times the size of the big blind. Be careful with the rougher hands. That is, if someone is already in, you probably should just throw away T-9-8-5-5 in the cutoff. Of course, raise with pat T-9-8-5-2 or even J-T-5-3-2. Do not be surprised when these hands get beat, though. The smaller games have a lot of nits who limp with very good draws and only call a raise. Take comfort in knowing that a jack has the best of it against any one-card draw. Offsetting the good draws is that many players call raises to draw dead to your hand. That is, I often check the hand history and find that someone called a raise, sometimes a relatively large raise, trying to beat my pat T-8 by drawing to a T-9.
Next time: Drawing (part 2 of 4).