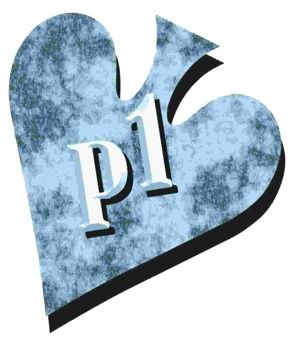 ---
Note: Not at the old Poker1 site. A version of this entry was originally published (1991) in Card Player magazine under the title "Here's what's probably going to happen in your gambling and real-life future!"
Preserved mainly for historical purposes.
---
"You don't seem to be publishing as much new research on poker as you used to," observed Art Sathmary, the legendary Los Angeles poker player (more commonly called ASQ).
Brain Trust. Just wait, Art. You won't be saying that for long. I have no further comment on the subject, so use your imagination. Besides, I have an excuse for easing up on poker publishing. It's called America's Mad Genius Brain Trust.
What is it? The Brain Trust is an ever-growing group of informed sources in various fields of expertise. We have gambling experts, political experts, economic experts, science experts, you-name-it experts. I talk with them and then handicap current and speculative events.
Larry Grossman. I'm really just the oddsmaker. Except in a few fields where I have meaningful knowledge, they're the authorities — I'm the listener. Currently my commentary containing the latest odds is broadcast on Las Vegas radio "superstation" KVEG. This happens during the Larry Grossman— You Can Bet on It show every Monday afternoon at 4:45. Grossman's program is a good bet — not just on Monday, but every weekday. Out of a possible five stars, Grossman gets four-and-a-half. He blew his perfect score when he guessed I was older than my actual 46 years. (Honesty is often rewarded; sometimes it isn't.)
Gosh, I'm rambling. What was I saying?
Oh, yeah. Because of the Brain Trust project, I haven't given much time to poker research, but that will change. For now, I'm going to present some odds. They are not necessarily gaming related, but you can always find something to gamble with, right?
Brain Trust Odds. Recent scientific assertions point to a great quake overdue in the Midwest (or even on the East Coast). Naw! We say it's a 10-to-1 favorite that the next 7.5 (Richter scale) quake will hit on the West Coast, just like you always suspected.
It's a 2-to-1 favorite that Charles Manson will die in prison. (He's eligible for parole.)
The noted gambling legal authority, I. Nelson Rose, suggests that there will be a national backlash against gambling by 2029, following a great gambling expansion. We say Rose is right, as usual, about the backlash. But it's 4-to-1 against this happening by 2029. We think it will come considerably later and, in fact, in 2029 there will be wide-open gaming throughout most of the country.
By 1995: It's 12-to-1 against the grand-master chess player in the world being superior to the computer. When you see the next publicized match, take the odds and bet on the computer. It's 6-to-1 against Gorbachev remaining in power in the Soviet Union, and 3-to-1 against Castro remaining in power in Cuba.
By 2001: It's 12-to-1 against the Republicans controlling both houses of Congress and the presidency. It's 9-to-1 in favor of the youth street gang problem diminishing (good news).
It's 5-to-1 in favor of a college football national championship playoff.
Final Odds: It's now 9-to-1 against the UNLV Running' Rebels repeating as national basketball champs this year. (They clearly have the best shot in the country, though. And we originally had it at 13-to-1 against.)
The world population is approaching six billion. Where will it top out? Unfortunately, we put the over/under at a very uncomfortable 14 billion.
Despite a great popular push, it's 3-to-2 against Washington, D.C. securing statehood in the next 20 years.
If President Bush runs for re-election in 1992, it's 5-to-1 that he will win. It's 7-to-1 in his favor if he runs against Mario Cuomo. You read it right. Bush's chances are better against the popular Cuomo.
And I've been saving this for last: It's a 5-to-1 favorite that by the year 2020, most card games for money will be played electronically without cards! — MC