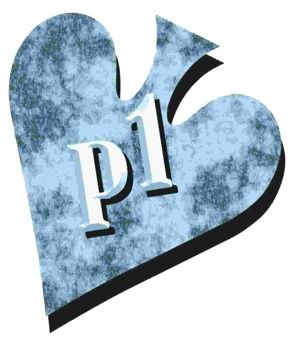 ---
Note: Not at the old Poker1 site. A version of this entry was originally published (2011) in Bluff magazine under the same title.
---
I'm so sorry. I just heard that your bankroll died. If there's anything I can do to help or to make you feel better, please let me know.
Nobody will ever say that to you. So, let's talk about Poker Teddy.
I've written quite a few books, and one of my favorites is called Caro's Fundamental Secrets of Winning Poker. But it wasn't always called that. It was first published as Caro's Poker Seminar Playbook and later just Caro's Fundamental Secrets of Poker (without the "Winning") by both myself and Trump Taj Mahal. It was only in its later Cardoza Publishing editions that it got its modern name. And the recent versions don't include Poker Teddy.
I was looking at one of those earlier out-of-print editions today and found an illustration on page 8. There's a cemetery cross inscribed with Teddy's name, decorated by two American flags, and the caption: "This playbook is dedicated to 'Poker' Teddy … a fictional poker player who never was, but could have been."
I remember, many years ago, asking publisher Avery Cardoza why he'd left out Poker Teddy. "Too depressing," he said.
Well, that's kind of the point, Avery. Here's the original text.
We live in the midst of a vast cemetery. It's a cemetery for the most inexcusable deaths that have ever occurred. You will sit in this cemetery the next time you play poker. You will feel all around you the presence of the departed. Their names are Albert and Ken and Jane and Teddy. Remember Teddy? He came to the table armed with insight and information and logic. Teddy had all the tools needed to beat poker. Where is Teddy now? Dead. Nobody knows why. We only know he's 'dead' as a poker player – one of those inexcusable poker deaths demanding a crude cross in a poker cemetery. Why does this happen?
Okay, jump forward to 2011 and I'll tell you why it happens. The reason poker players disappear forever is because their bankrolls die. And poker careers die with them. You can't play without money, so you should keep a large supply. I remember the late poker world champion Jack Straus being interviewed and asked what things he owned as a result of having been successful at poker. "I own my bankroll," he told the reporter.
That quip points out that all the poker skill in the world can't translate into profit unless you have a buy-in. The dirty secret is that it isn't just you who has struggled at poker. Almost every world class player I know has gone broke, some many times. Most eventually mature and learn to protect their bankrolls. Some never do.
Here are some tips about building and maintaining a poker bankroll.
1. There's no disgrace in losing a bankroll. Nobody can decide for you how big to play. Keep in mind that the more risk you take, the more likely you are to suddenly amass a much larger bankroll – and the more likely you are to go broke in the attempt. You need to determine how well you can handle the pain and disappointment of going broke and how much or how little security you require. It's entirely up to you. And nobody should criticize your decision. However, most pros decide not to tempt fate anymore and to take only reasonable chances, nourishing their bankrolls. The remaining tips apply to that.
2. Don't spend your bankroll. Some people don't need bankrolls. These players have lots of disposable money at all times and don't separate it for poker purposes. But most serious everyday players require a bankroll. And, even if you don't, it's a good idea to keep one, because it helps you treat poker as a separate business and monitor your success. Most players with bankrolls underestimate how long losing streaks can be. When they're winning, they can't see the doom around the corner. Remember, if you start with $1,000, build your bankroll to $10,000, spend $4,000 on a vacation, then lose $6,000, you're broke! Actually, you're winning $5,000, but you're on the sidelines begging for a buy-in. Don't do that!
3. Don't promote yourself too soon. Players beat a game regularly, so they promote themselves to a higher level. Often, that's a mistake. Larger games can be tougher. Even if you average a bit more money in a larger game, the risk of bankroll damage if you run poorly might make a jump up in limits unwise. You can take an occasional shot at a bigger limit when a game is particularly good. Fine. But be ready to jump right down again. Don't let your ego dictate that you have to be seen in bigger games. Find stakes where you can win comfortably and make those games your staple. Only move up permanently if you're certain your bankroll is big enough and that you'll average more money at the increased stakes. Sounds like obvious advice, right? So, how come almost nobody follows it?
4. Select your games wisely. You can't play every hand at poker. You need to be selective. But just as important as choosing the right hands to play is choosing the right games to play. If you want your bankroll to grow, be picky about your games. If the right game isn't available, don't play. Just as winning players choose not to play poor hands, they must also choose not to play poor games.
5. Small bankrolls don't need as much protection. It's okay to take bigger risks with small bankrolls. Why? It's because tiny bankrolls can be lost and then replenished from real-world money. If you have just $200 for a bankroll and lose it, there's a good chance that you can scrape it back together and start over. But if you build $200 into $200,000, you should take fewer chances, because if you lose it, you'll find it harder to replace. That's why you need more minimum buy-ins as your bankroll grows. Doubling your bankroll isn't sufficient to double your stakes.
Don't abuse your most cherished possession – your bankroll. — MC