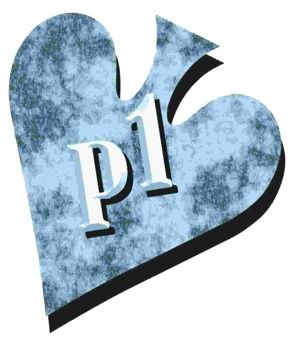 ---
Note: Not at the old Poker1 site. A version of this entry was first published (2011) in Poker Player newspaper.
---
Talk about "warm and fuzzy." I never fully understood that terminology and I don't experience that feeling often, but I did when I learned that Phyllis Caro was to be inducted into the Women in Poker Hall of Fame.
Today's self-interview is about that September 3 happening. I was married to Phyllis for 20 years and most of my own proudest achievements happened because of her encouragement.
Question 1: Is Phyllis in the Hall of Fame because of her poker playing skills?
No. Phyllis probably could have been a great player, but she never pursued the game. Instead she did many things for our poker community that you might not know about.
Question 2: Like what?
Phyllis helped bring ethical standards to dealing. She began by running the largest shift of poker dealers in history – the day shift at George Hardie's newly constructed Bicycle Club in Bell Gardens, a suburb of Los Angeles. That was in 1984.
Unlike many other cardrooms of the day that were less uniform in their dealer procedures, the "Bike" required exacting standards and rigorous dealer auditions. Substandard dealers weren't hired. And the word was soon out that if you could get a job dealing at the Bike, you could get one anywhere.
Phyllis even coaxed me into developing a computer system for printing out dealer rotations, so the assignments for that shift were fair to everyone. She didn't stop with supervising dealers and helping to revolutionize related routines.
She was soon a tournament director. As such, she created the first-ever non-smoking poker tournament and ushered in the era of super tournaments with an event that boasted the then-unheard-of, record field of over 800 entrants.
Eventually, Phyllis was not only in charge of all poker at the Bike, she wore another hat, as vice president of operations, putting her in charge of the entire casino. It was a pioneering position for a woman in our industry.
It would be hard to list everything Phyllis did for poker behind the scenes. But it all started with Hardie wanting me to come onboard for promotional purposes before the Bike was open. I agreed to do so, but only as an independent non-employee. I was given an office on premises for my "Cheater Monitoring Service," doing my best to promote poker integrity, as well as conducting seminars and having the title of "Chief Strategist."
Fine. But that only happened after asking, during negotiations with poker visionary Hardie, "What can you do for Phyllis? She'll want a job, too." So, as part of the deal, Phyllis became an original dealer coordinator at the Bike.
Question 3: Was she any good at that job?
Well, her influence quickly grew beyond her stature as dealer coordinator and soon she was handling many executive responsibilities, even before she held the loftier titles. By the time I told Hardie that I was leaving the organization to run the neighboring Huntington Park Casino in the later eighties, his response was, "Good luck. Please don't take Phyllis!"
Question 4: Did she suffer any disappointments as a pioneering poker executive.
Yes, it was during the years that the United States government operated the Bicycle Casino – the name that replaced the original "Bicycle Club." Though the government is long gone from the Bike, some will remember the controversial seizure – the largest of a private asset in U.S. history. It happened because one of the investors was convicted of using tainted money to buy his share of the casino. This didn't involve founder George Hardie (who the government asked to run its seized operations) or any management. Nonetheless, the government moved in.
Later Hardie left and Phyllis was fired by the government, coincidentally after she reported possible holes in the security of games. It got even more bizarre and ended with a full page ad, effectively paid for by the United States with tax dollars, apologizing to Phyllis and saying she was always welcome to return.
By then, she had already moved along to Hollywood Park Casino nearby.
Few people know how much Phyllis Caro has done behind the scenes to make poker better. Now she's in another hall of fame – along with a poker dealer hall of fame and the Seniors Hall of Fame. That's three for her and only one for me (senior).
Question 5: Does that make you jealous?
No. It's fair and fitting.— MC