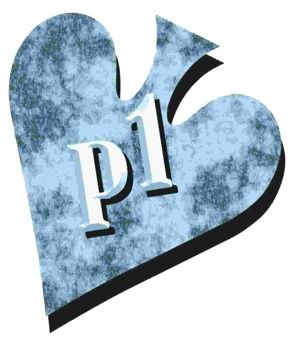 ---
Note: Not at the old Poker1 site. A version of this entry was first published (2011) in Poker Player newspaper.
---
Hi, there, again! I noticed that you're ready to take a seat in your next poker game. Before you do, there's one thing I'd like you keep in mind as you compete – and as you follow the play-by-play action. It's simply this:
Whenever players wager in poker, they're taking a chance. Clearly, you want to reduce risk by not betting, if checking will save you money. And you should increase risk by betting if the danger is worthwhile.
Try to count how many violations you witness. By the way, that truth about making a bet is fundamental to living life successfully, also.
Making a bet should never be done at whim. You must have solid reasons to bet and solid reasons not to bet. That's the topic of today's self-interview.
Question 1: Why do you say that the science of making a bet at the right time "is fundamental to living life successfully, also"? Some people never make bets, right?
Some people never make bets in formal games. That's true. They'll tell us that they don't gamble and that they don't make bets. But, actually, they do gamble and make bets routinely.
Question 2: What do you mean? How does that happen?
It happens because, in life, you are confronted with hundreds of situations each day in which you either decide to take action or decline to do so. Anytime you go out of your way to do anything, you're betting that doing it will be superior to not doing it.
That's the nature of life's decisions. And just like in poker, you should only bet – meaning take action – if there's a big enough benefit. Otherwise you shouldn't. You should do something that's different or nothing at all.
So, the laws governing successful betting surround us. It poker the procedure is formalized and based on obvious rules. In life, it isn't. But you still make bets.
Question 3: I get it. Now, about poker – when should you make a bet at poker?
Start with never. I'm serious! If you're having trouble knowing when to bet and when not to, you're better off using "never" as a starting point. Then you'll only take a risk by wagering when it's obvious to you that doing so is beneficial.
Poker is about risk. It isn't a game in which you can play it safe. In fact, you should be enthusiastic about putting your chips in jeopardy – as long as the result of making that same bet over and over through eternity would be profit. Potential long-range profit is the main motive to bet. In the absence of a motive to bet, don't.
If average players, who either lose or break even, would start evaluating their hands that way, they'd suddenly find greater success at poker. Just don't bet unless it's clear why you're doing it.
Question 4: Does that advice apply to real life?
Yes. If you have time to think about a decision, don't take any action unless there's a clear benefit. Once you get that principle active inside your head – whether it's poker or everyday existence – it's harder to make mistakes.
The first few times, you might need to force yourself to think about each action that way. After that, running the question through your mind will become automatic: "Is there a benefit to doing this?"
You won't always have a choice. And you won't always have enough time to consider. But whenever you're consciously deciding whether or not to do anything, ask yourself if there's benefit in the action. Making the correct decision means considering what could go wrong, what could go right, the amount of effort involved, the cost, the size of the benefit, and more. But as you practice, you'll get better at analyzing objectively.
Whenever you can't justify the decision to take action, do nothing.
Question 5: I thought this interview was about betting in poker. Is it?
It's all the same thing. In poker you need to pause whenever you start to make a routine bet. Ask yourself why you're doing it. If you can't justify the action in terms of profit, don't do it.
Notice that I'm not giving you guidance here about what makes a good poker bet or a bad one. I've already given advice about that many times, and I'll continue to do it in the future. This is strictly about you using the poker skills you've already acquired so far and finding profitable reasons to bet.
I'm saying if you can't find rational reasons, never bet. Try it. You'll win more chips. And you'll feel the magic almost immediately. — MC