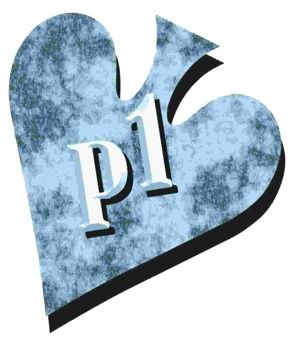 Entry #40 (2014-02-04)
I've copied the press release from Advanced Poker Training (APT / → AdvancedPokerTraining.com) below. First, I want to share my thoughts on what this means to you, me, Poker1, and poker education, in general.
As I told you a few months ago, I'm in the process of surrendering my status as a hermit in the Ozarks and returning to the poker arena. As always, I'll be very selective about what I endorse. So, why did APT become my first new endorsement?
My reasons, your benefits
It's because I've been planning to add amazing new training tools at Poker1, through Mike Caro University of Poker. My colleague Bill Handy and I are formulating these right now. But, when I saw what Steve Blay had already done at APT, I realized that one piece of the puzzle was already in place. And it was amazing.
Curious?

---

See what Advanced Poker Training has to offer: → GO THERE

No, really: → GO THERE — Mike Caro

---
You can go to APT right now, sign up, and for $19.95 a month you can play as many hands as you like, at up to 500 hands per hour, against intelligent automated players (bots) with various traits. You can set up specific hands you want to practice. You'll get hand histories, automated real-time advice on request, and statistical breakdowns of how you're doing. When you fold, the next hand appears immediately.
As I told Steve, I'd bet you could play poker every day for 20 years and not improve as much as you can with APT in one week!
Underpriced?
As their Chief Strategist, which is the title I'm taking along with the APT affiliation, I have already advised Steve that he's potentially underpricing this service by a large margin. But underpricing can be good — and I'm a fan of it.
Still, I was hesitant about signing a deal, because I wanted to use my own computer logic used in bots that students compete against. So, when Steve said he could soon develop a premium Mike Caro section, tailored to Poker1 students, I said, "Okay, let's make it work."
This deal means that I'll be able to tailor APT's magic to my personal training. And we're already talking about other things that Bill and I are developing that can fit into their arena. So, what we have is a marriage of visions. We'll be sending our respective online families back and forth between Poker1.com and AdvancedPokerTraining.com. I'm betting this will be the best thing that ever happened to poker education. — MC
Press release from Advanced Poker Training
FOR IMMEDIATE RELEASE
Contact:
Steve Blay
AdvancedPokerTraining.com, Director of Operations
P.O. Box 3856, Tallahassee, FL 32315
info@advancedpokertraining.com
POKER LEGEND MIKE CARO JOINS FORCES WITH ADVANCED POKER TRAINING
Tallahassee, Florida – February 4th, 2014 – In an announcement that promises to revolutionize poker education, Mike Caro, the legendary "Mad Genius of Poker", has joined forces with AdvancedPokerTraining.com, the leader in adaptive, high-adrenaline poker training.
As APT's Chief Strategist, Caro will be improving the quality and diversity of APT's interactive content, and also offering additional content from his unmatched personal collection of poker strategy writing and multimedia.
"Mike Caro is the original pioneer in poker theory and computerized poker intelligence," said Steve Blay, Director of Operations for AdvancedPokerTraining.com. "In 1984, he shocked the poker world by demonstrating his poker playing computer program at the World Series of Poker. I couldn't be more thrilled that he's chosen to partner with us in continuing to improve our groundbreaking software."
Caro remarked, "I believe we can take poker training to levels never before imagined, using APT's online magic. APT has astonished the poker industry, with articles in Bluff and Ante Up magazines chronicling its impact on traditional poker training."
Caro is the author of seven books, including "Mike Caro's Book of Tells – The Body Language of Poker", one of the most widely quoted books in the history of poker. A renowned statistician, he also derived 50 statistical tables for Doyle Brunson's classic book Super/System. Caro currently runs Mike Caro University, and was formerly the Chief Strategist for the Bicycle Casino.
With over 6500 members from 27 countries, AdvancedPokerTraining.com offers players of every skill level a highly customized training experience including the ability to play as many as 500 hands an hour against over 100 lifelike characters, weekly training reports, and a personal online hand history database. APT's patented system is actually capable of learning and adapting to each member's unique playing style, and offering advice. Most recently, their revolutionary "Beat the Pro Challenge" feature was received with much excitement in the poker community.
###