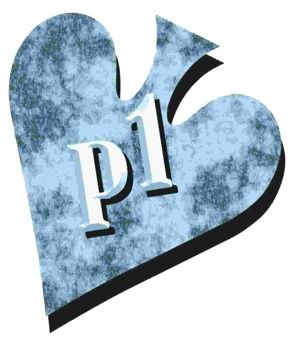 ---
Note: Not at the old Poker1 site. A version of this entry was first published (2004) in Poker Player newspaper.
---
Suppose you're at a hold em table, minding your own business, and suddenly a professional player in first position slams a raise into the pot before you even look at your cards. Well, there aren't too many hands you're going to play in this situation. Because early seats are vulnerable in hold 'em, with so many opponents waiting to pounce later, you know that a pro usually isn't going to barge into the pot early without a high-quality hand.
Fine. But what do I mean by "high-quality hand"? If you're impatient, you're going to hate this answer. But here it is, anyway. In the earliest positions, in a full-handed, limit hold 'em game (nine or 10-handed), these are the only hands you can safely play and be sure of long-range profit: 1. A pair of aces; 2. a pair of kings; 3. a pair of queens; 4. ace-king (either of the same suit or of mixed suits); and 5. ace-queen of the same suit.
Where's the rest?
Hey! What happened to the rest of the list? There isn't any "rest" of the list. Sure, in some games and at some times, you can mix it up and play more hands. I do. But you won't be sure they're profitable in all situations.
Now, let's get back to our game. The pro in seat one has raised and now you look at your cards, and – oh, gosh – you have a pair of aces! That's the strongest starting hand in the known hold 'em universe, so obviously you can't fold. But should you raise or just call? There's the question.
Just call. There's the answer. Yes, sometimes I'll raise just to mix up my game and keep my foes off-balance, but my primary tactic here is to call. Why? It's because I don't want to chase opponents out of the pot. Now, you've probably read that you should try to chase opponents out of the pot when you begin with aces, hoping to limit the field and protect your hand. And I hear the voices of reason worldwide, crying out to the Mad Genius, "Say it ain't so!"
OK, relax. It ain't so. They're wrong, and repeating their argument with more emphasis doesn't make it so. You see, when you have aces, you have a hand so strong that you welcome players coming to challenge it. The more the merrier? Pretty much, though not exactly. In truth – based on examining a database of over 10 million hands played for real money online – there is a point at which there are so many players gunning against your aces that you'd rather have fewer of them. The point of diminishing returns comes at about five or six opponents. But, even if you have five or more trying to shoot you down, the penalty isn't great. Your profit will still be sizable in the long run, although you can get very frustrated along the ride, seeing the majority of your aces get beaten.
Prepare emotionally
You just need to prepare yourself emotionally for the roller coaster ride, when you decide to let players in, rather than chase them out. Think more profit from each opponent — until a high number of opponents are chasing you, at which point the profit levels off and each additional player adds nothing or even makes your hand slightly less profitable. But, also remember that this extra profit per player comes at the price of frustration. You'll lose a greater percentage of pots when you're competing against a greater number of opponents.
Do you re-raise sometimes in the situation we're imagining – where the raiser in first position is sitting right next to you and you, when you hold aces and must immediately follow that raise? Yes, you do. But when you do, you should be thinking about building a bigger pot and winning more profit, not about limiting the field and surviving.
When opponents come into the pot against your aces, they're losing money on average. So, where does that money go? Well, gosh, you're the one with aces, so it goes eventually to you. Therefore, your raise is not intended to chase players out – it's intended to gain more money from opponents who play against you. Yes, the raise might chase them out, but that's the sad part, not the goal.
Think about this: When you chase opponents out, it's more likely to be the weakest ones. The ones with the stronger chances will probably stay. That means any raise intended to limit the field often risks "succeeding" by limiting the field in the wrong way – by scaring off the opponents with the weakest hands against which you're advantage is greatest and leaving yourself stranded against the strongest hands against which your advantage is least.
In the situation we're discussing, you should raise sometimes, but just call most of the time. And when you raise, it's to build a bigger pot for your aces, not to limit the number of opponents. Despite what you may have heard, that's the truth, and I wanted you to know it. – MC