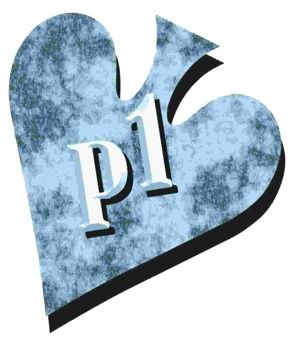 ---
Note: Not at the old Poker1 site. A version of this entry was first published (2011) in Poker Player newspaper.
---
Hey! Great to see you again! Today's self-interview focuses on my reflections about poker tournaments, in general, and about my participation in this year's World Series of Poker main event, in particular.
I guess we need to wait a minute for the interviewer to get ready. Here he comes now…
Question 1: Since today's word is "reflection," would you like to reflect on your experience at the 2011 WSOP main event?
There's not much to say. There were almost 7,000 players participating, and thousands of them probably have more interesting stories to relay than mine.
In fact, I got eliminated on "Day 3" of the action, which actually meant the eighth day of the event, when you consider that the tournament began on Thursday, July 11 and I was knocked out of the competition on Thursday, July 18, in the 25th hour of actual play.
To me, that's too long for a single event in a tournament. When I co-founded and promoted the first World Poker Finals at Foxwoods, I scheduled two events a day that were guaranteed to be over in four hours and fifteen minutes. Although I'm proud of my poker stamina, I hate dragging out the suspense for days.
Question 2: Can you reflect just a bit more on what happened?
Well, each player bought in for $10,000 and received $30,000 in tournament chips. All levels were two hours long, and we started at $50 and $100 big-and-small blinds, with no antes. By the time I was eliminated, we were playing $1,200 and $2,400 blinds with $300 antes.
I never had more than $72,000 in chips for the entire 24-plus hours, but strangely managed to nurse it along by bluffing selectively and winning more small pots than I lost. A lot of dancing, but not much dazzle.
Finally, I made an exception to my cautious tactics and moved all-in for my remaining $40,000 or so with A♦ J♦ against a quality opponent who indicated by his matter-of-fact attitude and posture that he didn't care to be reraised. (Remember, players who hold very strong hands often display doubt on purpose, trying to lure a call or a raise. A matter-of-fact, in-command betting demeanor often means a vulnerable hand – one that may be strong enough to justify the bet, but not strong enough to invite a raise.)
Anyway, my read was right. The opponent had A♥ 9♥. But, I didn't win the pot with my all-in raise, because he called anyway. If we dealt the board forever, I would win this confrontation about 70 percent of the time, but this one went the other way. His nine promptly flopped.
Question 3: So, is that a bad beat story?
Of course not! Players who get upset and rave about how they got knocked out of tournaments holding the better hands don't understand the great truth.
Question 4: And exactly what "great truth" would that be, Mad Genius?
The great truth is that you're supposed to get knocked out with the better hand. There will only be one winner in a poker tournament. That player will end up with all the chips. Everyone else will go broke.
So, unless you have a very lucky run, you'll be one of the almost 7,000 players who go broke, not the one who wins the championship. But the trick is to go broke in style. You should be able to justify your play on the final hand. If you get all your money in with an advantage you've done your job. After that, it's up to fate to determine your future.
That's the great truth.
Question 5: Anything else to reflect?
I think it's important to understand that the greatest players are not likely to win poker tournaments. Sure, through infinity they'll win more times than weaker players. Fine. But if you take the best 100 players in this tournament, you've got to consider that there are over 6,700 who are not in the "best" and only 100 who are. That's more than 67-to-1 against. Not a fair fight. Most times, one of the not-the-best entrants will win a tournament.
In fact, if I let you choose what you believe to be the best 2,000 players this year, the winner would probably not be among them. I'd make a bet like that with anyone. And that's just one more reason why I've only played one tournament event in over a year. I genuinely believe I'm the best, but it's unlikely I'll ever be able to prove it at the tables.
So, couldn't you just take my word for it? — MC