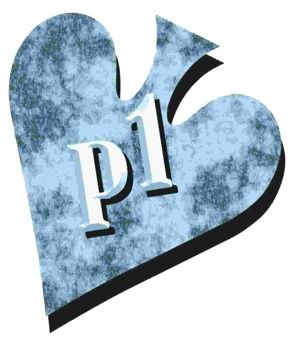 Entry #1 (2010-03-18)
I'm about to tell you the truth about why the new Poker1.com was launched. Maybe you didn't think there was anything wrong with the old Poker1. You'll be surprised.
Before I explain, let me welcome you to the Mike Caro blog and ramble a bit. This is my first entry. I've never blogged before. You might think that's strange, but it isn't – and the reason it isn't has a lot to do with the previous Poker1. By the way, you can still visit the old site; but it's been renamed MikeCaro.com.
Semi-retirement from poker
I quit playing poker regularly a decade ago. And except for the main event and a few others at the World Series of Poker, I don't even compete. The only reason I've even played at the WSOP recently is because I was doing seminars. You might have seen clips on ESPN of the one I did last year. If you watched their profile of me, you might have concluded that I'm crazier than ever. Actually, they had many hours to choose from and only selected the times when I was in full "Mad Genius of Poker" mode. The parts where I shifted gears and used my more professional and philosophic persona strangely didn't make the cut.
No matter. That "Mad Genius" nonsense is an act I invented to be able to preach poker in lively ways. If they like it better than the real me, well, that was the plan.
Why stop playing poker? I'm an egomaniac, believing that if I simply declare that I'm the best player alive, a few people might believe me. But if I exhaust myself chasing down big tournaments with from 500 to 8,000 competing, I might never win, and nobody will believe me. Sure, I really think I'm the best, but I estimate that this means I have about two-and-a-half to three times my fair share of placing in the money or winning a tournament. Against stronger competition in larger events, two-and-a-half times is more likely. By "fair share" I mean that if all participants were equally skillful in a 600-player field, each would average one win in 600 tries and place in the money (assuming 10 percent of the field is paid) once in 10 tries. Assuming I'm right about my superior skill, I would expect to win about once in 240 events and place in the money one time in four.
A big advantage
That's a big advantage. It means that anytime I enter a $10,000 event, my long-range expectation is to cash out about $25,000 on average. That's assuming my money finishes would be spread equally among the various places paid, and that's a bad assumption, but beyond the scope of today's blog entry. Even that would mean sometimes going 10 or more events in a row without getting paid anything at all. That's the nature of poker tournaments. You've got to play a whole lot of them for short-term luck to be overwhelmed by long-term skill. It's very unlikely mathematically that the best-known tournament players who've won the most events recently are really the greatest competitors.
Plus there's the conceptual problem with most tournaments, which I've written about extensively. In short, it goes like this…
In a typical proportional pay-out tournament event, the person winning first place has to gather all the chips. But the winner can't cash them out. Instead, that winner must compensate all the late finishers already conquered. In my mind, this suggests that first place is penalized and late finishers who lose all their chips are rewarded.
Mathematically, the concept is simple. You're not going to like the way I state this, but here's the gospel truth: The correct strategy in a proportional-payoff tournament is to avoid taking first place! There, I said it! What this means specifically is that you should play to survive, often avoiding risk with small edges that make you a superior player in everyday poker games. You hope to take first place, sure, but you actually want to stumble into it, rather than pursue it.
Now let me ask you a question. Doesn't that sound like exactly the opposite of what a poker tournament should be about? I believe that a tournament should be about winning the trophy or bracelet. If the players having the best shot at first-place must necessarily be ones who are playing poor profit strategy, then why have a tournament? If I enter, I want to prove I'm the best, and I don't want to be penalized for doing it. That's why I rarely play tournaments.
A hermit in the Ozarks
Instead I'm surrounded by 41 acres of forest on Table Rock Lake, near Branson, Missouri. Here I commune with the furry creatures that visit along miles of golf cart trails winding through the trees.
I've written about 1,000 columns and articles on things ranging from poker to life strategy, plus about 10 books, But I've never blogged until today. You're reading my first entry ever. I'm not sure how often I'll do this, and most entries won't be this long. But I would have started years ago, except for one thing.
The old Poker1.com was in shambles. I couldn't blog. So…
New Poker1 conceived from a temper tantrum
After four years of nobody being able to fix it, I got tired of waiting. I had a temper tantrum. Pay attention; we're about to bring Doyle Brunson into this mess. This is a story of good intentions gone bad.
I was the first widely known poker personality to endorse a real-money online poker room. It was 1998 when I joined the pioneering site, Planet Poker – the leading Internet poker entity back then.
Planet Poker was so revolutionary, thanks to its founder Randy Blumer,  that almost all current poker sites are modeled after its design. And there I was in all of its advertising, looking crazy and inviting players with, "Come to my planet, Planet Poker," and doing online poker lectures that began with, "Beaming directly to earth from my planet… Planet POKEERRRRRRR!" It was great fun.
Fast forward to five years ago. Just prior to that, I'd been coaxed into joining a different poker site that hadn't launched yet. Well, that didn't work out, as I quickly became disillusioned. Hold on, I want to try something. Okay, I just visited their Jet Set Poker site to see if they were still operating and saw a "You could own this domain name" message. I wonder what the story is there. Forget it; let's get back to this story.
Doyle's Room
So, here I am a free agent at Doyle's house about 2005. We've been friends since I helped with his poker bible Super/System – A Course in Power Poker in 1977. He was launching his own online poker site, Doyle's Room. In a day or so, you'll see a DR banner here and a right sidebar link to an entry about how I ended up endorsing his site, instead of my own. Unless you're reading this blog entry on day one, the link is probably already there. To summarize the entry, we decided to combine our reputations. There was Doyle as the legendary poker champion, having (as of today) won 10 World Series of Poker bracelets, including two main-event titles. And I was, Doyle explained, the famous professional player who turned goofy and decided to desert the tables to obsess on his poker research and teach the game.
The deal was that I'd endorse his site, taking second position, rather than the lead, and, in turn, he'd endorse Mike Caro University of Poker. Then we'd use Poker1.com for educational purposes. It would be the perfect marriage of poker personalities and talent. Well, it didn't take six months for this to get screwed up. To this day, nobody knows how it happened. Poker1 was a popular site and I was poised to add tons of additional content. Then suddenly, after turning administration over to early DR staff, the content management software governing the site (Absolute News Manager) couldn't be updated.
Broken code
Someone had made helpful tweaks and the code was irrevocably broken. I could no longer administer my own site! Well, I complained, and Doyle complained the loudest, but even his authoritative degrees didn't lead to a resolution. I kept having renewed hope that things would be resolved, because staff was optimistic. But it never happened. Meanwhile, I sort of drifted away to other projects.
Finally, I'd had enough. About two months ago, I told Doyle I was going to rebuild Poker1 myself. I didn't want and wouldn't allow any assistance. It had taken over four years, but I was finally pissed off. This was going to be my canvas and I was going do everything myself, my own way, I told Doyle. Perhaps it sounded like a temper tantrum, but it was sincere. Now, you may know that I'm a programmer, having written lots of software for poker simulations and even created the first famous artificial poker player in 1983, called Orac (Caro spelled backwards). I know how to create the difficult stuff, but unfortunately I don't do web. I didn't know much about it, except basic HTML.
Modern design theory done wrong
So, for the past couple months, I've been cramming XHTML, JavaScript, CSS, PHP, and a lot more into my head. Diane McHaffie, MCU's director of operations has been helping to transfer content from the old site. I decided to use open source blog software (WordPress) and adapt it for full content management, instead of blogging. WordPress already seems to be moving in that direction. I played around with creating a theme with a program called Artisteer, and added a lot of plug-ins to the site. I edited the PHP and CSS files to my liking and… well, you see the result. It's a bit scary right?
I'm thinking graphic artists are scratching their heads in bewilderment. Strangely, I understand how I'm supposed to design a site. I just don't want to do it that way. I know what I've created runs completely against modern design theory. But I'm hoping you'll get used to it. It's how I want it – with all the pretty content (when there is any) taking center stage and all the surroundings being stark, functional, and gray scale. In order to understand it, you'd have to get inside my mind. But then, inside my mind isn't a place you'd want to visit.
Anyway, that's how the new Poker1 came to be. It's incomplete at this writing, but entries are being added and transferred almost daily.
Welcome to my world. Welcome to Poker1. – MC