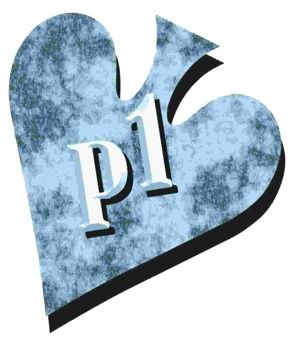 ---
Note: Not at the old Poker1 site. A version of this entry was first published (2013) in Poker Player newspaper.
---
Time to go public. My behind-the-scenes campaign to protect Internet poker has failed.
I have developed proprietary methods of detecting online cheating, including partnerships. Unfortunately, while my efforts often have been met with intense encouragement from top management, they have been sabotaged by unknown entities. Something is terribly wrong.
I'm convinced that there are many online poker site owners and managers who care about the integrity of the game, and today I'm going to address them heart to heart. Quite simply, the recent history of online poker is one in which our game has been susceptible to cheating. All kinds of cheating.
I believe that cheating is so rampant that many honest players, with superior skills, have no chance whatsoever of winning online. And before you dismiss my comments as being wild speculation, you should know this.
Computer code
I have had access to the computer code, random number generation, player hand histories, complete databases, and operations structures of five major poker sites. I've also been granted permission to investigate the underpinnings, code, and staff for some core entities that combine sites into a giant pool of players. These are known as aggregators. I did all this without public knowledge, working secretly with these online poker sites and entities. So, I'm respectfully asking you to give my observations and opinions more weight than you would if they came from a less involved person with mere suspicions, based on personal results.
I contributed to the earliest stages of online poker, when I joined forces with Planet Poker (once the leading real-money online site) in 1997. That site, with its founding visionary Randy Blumer and my friend Roy Cooke, was clearly dedicated to the integrity of poker. Our methods of spotting cheating were, perhaps, ahead of their time, although primitive by today's capabilities.
After I moved on from Planet Poker, early alarm bells began to sound in my brain. A decade or so ago, I played regularly in a game on a major site and, as a courtesy, reported serious concerns privately to management.
Wake-up call
My wake-up call was a report back to me that they had determined, hours later, after manually scrutinizing the hands, that the play was honest. They cited my poor play as the reason why I was losing many minimum buy-ins per hour, over a long time. Specifically, they gave one example: I had flopped three aces and didn't raise. So, in their minds, the reason I had been losing this enormous amount was due to the fact that I had, in one instance, tried to trap opponents, rather than attack. Further, they said that I was playing too tight, meaning too conservatively.
I pointed out that I was only reporting this to them, not as a player complaint, but because I cared about the integrity of the game and thought they might want to investigate the peculiar plays I'd pointed out, in order to protect other players. I didn't care about refunds or personal justice. And, finally, I told them that it wasn't mathematically possible to be losing five buy-ins per hour in the long run by playing "too tight." But, to my knowledge, the problem I'd pointed out wasn't further pursued. Scandals, in line with what I had reported, eventually rocked the industry years later.
There was nothing I could do about that site's indifference at the time, since it wasn't one that I was consulting with back then. So, I dropped it. But I was shocked. I realized that hundreds of millions of dollars was changing hands under a system in which there was no automated oversight, only a few people using their own judgment about how hands were played.
Impossible
Let me tell you this. It's impossible to have humans scrutinize hands and make conclusions about long-term results. I personally would require hours to thoroughly examine a few dozen poker hands and arrive at meaningful conclusions. When you're talking about thousands of hands, you can see the problem.
Only automated methods can succeed. And that's what my modern methods incorporate. In conjunction with my colleague, Bill Handy, I'm pursuing a system called Caro Online Poker Solutions or COPS — which, as an acronym, probably is too cute by half.
In recent years, we have been praised by major sites, seemingly as saviors. But ultimately we've been stonewalled by mysterious forces deep in these organizations – despite apparent support from owners and top staff. If you like spy novels, you'd love what we encountered. But, I'll leave that for another day.
Reaching out
Right now, I'm reaching out. To complete our project, we need support from some online entities that really care. They say you can never detect collusion. Well, we can, using these methods. And all other forms of cheating, too. And honest poker players deserve online protection. It's not only the right thing to do, it's good for business in the long run.
In our quest to unravel the mysteries of online cheating, we've:
Determined that many owners are naïve. In their original haste to have software developed for online poker, they let others create code they didn't understand. This means outsiders might "hold the keys to their store."
We have investigated, at request of the owners, one online poker site that couldn't even fully explain their random number generation that selects cards. The reason? The original programmers had left the company many years ago and they didn't document that part of the compiled code.
Bill found a situation in which the long-term player results were more than 20 standard deviations (a statistical measurement) from the norm. This is "almost-impossible-to-one-against" territory, as far as a game being honest.
There's so much more. And I've sat silently too long. You can contact me here at Poker1.com. Just use the "Contact" link at the bottom of the page. I'll probably be adding more detail in the near future. And that's all I have to say. The rest is up to you. — MC