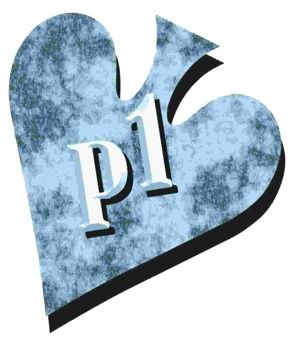 Entry #33 (2013-04-16)
What do you think?
POLL CLOSED after 24 hours, because news events began to alter the likelihood of various choices. Scroll down to see results of this Poker1 non-poker poll. (One to three choices per visitor were accepted, except for the first 34 voters who were limited to one choice, due to a configuration glitch. Only one ballot per person was allowed.)
I'll make this short and simple. The horrific bombings yesterday at the Boston Marathon should greatly disturb anyone who cherishes civilization.
However, I was surprised to learn that several commentators on major news broadcasts and websites have suggested a strong possibility that "right-wing" groups are responsible. To me, that is remotely possible, but only very remotely. Those extreme "right-wing" groups are anti-government and tend to pick targets in keeping with that viewpoint. The results of that extremism can be horrible, as seen by the Federal building bombing in Oklahoma City.
I toured the museum memorializing the event. It's on the very site where the horror happened. It left me dazed. And the chilling memories of that visit will always stay with me.
Still, I think that the commentaries suggesting similar individuals or groups are prime suspects in the Boston Marathon bombings border on despicable. Why? Those commentators, it seems to me, are trying to work in the words "right-wing" to gain an advantage, instead of mourning with decency. Rational thinking would put those extreme groups nearer to the bottom of the list of suspects, not at the top. It isn't their style of terror. So, what is the purpose of such public speculation, if it isn't simply to use the term "right-wing" to political advantage?
I'm sure many of you have different opinions, and that's fine. I'm just sharing my life and thoughts with you, because that's one of the key purposes of Poker1. Sometimes you might like me and sometimes you might hate me — but here I am for everyone to see.
So, what's your guess as to who's responsible? Please participate in the poll below. (NOTE: Poll closed; results below.)
Who is most likely responsible for the Boston Marathon terrorism? (Choose up to three)

Lone, insane person seeking sick thrill
(30%, 35 Votes)
Al-Qaeda or similar group
(19%, 22 Votes)
Anti-U.S.-government right-wing group or individual(s)
(13%, 15 Votes)
Other
(10%, 12 Votes)
Anarchists
(8%, 9 Votes)
Radical leftist United States group or individual(s)
(7%, 8 Votes)
The Saudi Arabian student originally questioned
(6%, 7 Votes)
Someone with a specific grievance against the Marathon
(5%, 6 Votes)
Someone targeting specific runners or onlookers
(1%, 1 Votes)

Total voters: 90

Loading ...

— MC