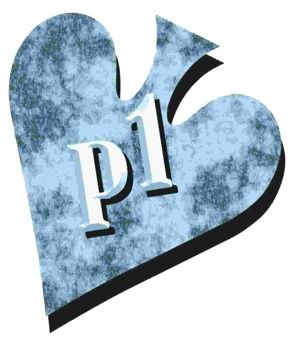 These selected Mike Caro quotations may strike you as amusing, thought provoking, or just plain silly — depending on your point of view and current mood.
If you click "Quote examined" below any quotation, you'll see Mike Caro's commentary on his own quote. This might give you a clearer understanding of  his meaning. And sometimes it leads to a broader explanation of related concepts about poker and life.
(NOTE: This entry is still under construction. More quotes will be added, along with the explanatory links mentioned above.)
♦ List of selected Mike Caro quotes ♦
"Inside the mind of 'America's Mad Genius' is not necessarily a place you want to visit."

— Mike Caro, 1990.
"You win some, you lose some, and you keep it to yourself."

— Mike Caro, 1992
"It's hard to convince a winner that he's losing."

— Mike Caro, 1985
"When you start somewhere, you've started."

— Mike Caro, 1980
"After you do one thing, you've got one thing done."

— Mike Caro, 1980
"For any single thing you can do, there is one person who is best in the world. Usually it is Mike Caro."

— Mike Caro, 1993
"If I had a dollar for each poker player who stuck to a disciplined strategy for a whole day, I could make a down payment on a deck of cards."

— Mike Caro, 1976
"Birds you feed so they'll come around; bums you feed so they'll go away."

— Mike Caro, 1989
"Don't leave it to the law of averages to make you break even."

— Mike Caro, 1991
"I've seen the future, and I survived the test of time."

— Mike Caro, 1991
"If you speak the truth, you spoil the game."

— Mike Caro, 1984
"As long as people allow themselves to be shocked, outraged or disgusted, there will be those who see that this happens, just so they can watch."

— Mike Caro, 1978
"I have nothing against women. Some of my best wives were women."

— Mike Caro, 1993
"In the beginning, everything was even money."

— Mike Caro, 1982
"I have already made my ruling."

— Mike Caro, 1967
"Adventurers tend to prance about the ladder of success, fearing less the sensation of a great fall than the humility of hanging idle."

— Mike Caro, 1960 (written in the 9th grade)
"The weak have no rights except the right to hope that the strong will not abuse them."

— Mike Caro, 1960 (written in the 9th grade)
"False hope is sometimes much worse and sometimes much better than no hope."

— Mike Caro, 1980
"In poker, the money eventually flows from the bad players to the good players. Nothing else is possible."

— Mike Caro, 1981
"I'm sane as a soda cracker, and I intend to stay that way till the day of the drizzle."

— 1984, Caro On Gambling (last sentence in the book)