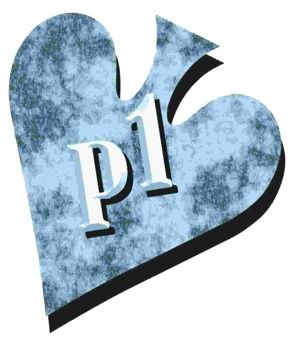 This article first appeared in Card Player magazine.
The first thing you need to know is that I'm usually very accommodating when poker players tell me bad-beat stories. In fact, I was almost convinced years ago to establish a 900 number that players could use to phone in their most miserable experiences at poker. A fully trained and sympathetic staff would, for $4.95 a minute, listen attentively.
Our skilled BAD-BEAT hotline employees would know precisely when to sigh empathetically, and when to use one of the three permitted responses: "Oh, my gosh, no!" "That's just awful!" and "I can't believe you didn't kill yourself after that hand!"
At my seminars, I caution players never to talk about their bad luck at the poker table. The reason is simple: Opponents are inspired by your bad luck. They then think of you as someone they can beat, and they play better against you. It's not a good idea to discuss your personal poker misfortunes, because that tends to reinforce the bad experiences, even in your own mind. At my seminars I explain how complaining about missing 27 flushes in a row might actually make you want to miss the 28th one, so that you can show your cards and say, "See, this is what I mean." Making the next flush may paint you as a whiner and possibly a liar.
Who should you root against?
So, players sometimes root against themselves after they've complained to others about their bad fortune. I even think it's usually wrong to share your bad beats with others away from the table. It becomes negative reinforcement in a lifestyle that works better if you feel lucky.
My seminar lectures clearly warn that I will seem to listen to bad-beat stories, but that this is just an act. I will nod and mutter sympathetic-sounding, but randomly generated, words. I will shake my head sadly. I will feign deep compassion. But I will not be listening.
Despite this fair warning, players still approach me all the time and convey in great detail their losing experiences. And, as promised, I nod. I mutter. I offer occasional sympathetic words which flutter randomly through my mind. I shake my head sadly. I appear deeply compassionate. And, also as promised, I never listen.
This is not rude of me, and it does not matter. The players telling the sad stories get every bit of psychological soothing that they would gain if I actually gave a damn. And this way I don't need to clutter my mind with the details. So, it works well for everyone.
But wait! This happened to me!
Now, having told you that, I'm going to share something that will sound like a sad story. You can do what I do, and only pretend to listen, or you can actually listen in the hopes that listening might be worthwhile. It's up to you. If you feel like gambling, think about this…
As many of you know, I don't play many tournaments. That doesn't mean that I don't like tournaments. I do, and someday soon I might take a full year off and enjoy all that the circuit has to offer. At the Commerce Casino near Los Angeles, not too long ago, I played in a hold 'em tournament run by the premier director of tournaments Jack McClelland. It paid nine places. There were 10 players left. To my left sat a drunk, who was very obnoxious at the time, although he turns out to be a nice guy sober. He boasted that he was going to, "Knock Mike Caro out of the tournament." Many onlookers gathered. I am dealt a pair of jacks. I re-raise. He reraises with 7-5 offsuit. The final board, after much more betting until I'm all in, shows no card over a jack. But the drunk makes a straight on the last card.
Well, this victory did not bring glory to the drunk, because the onlookers had all seen the play and showered me with unsolicited sympathy. I simply smiled and wished the drunk well. He was eliminated shortly thereafter. I finished 10th, one place out of the money.
Last night I returned to the Commerce Casino, one of my favorite places to play. The tournament was no-limit hold 'em. This paid 18 places. With 15 players remaining, I had semi-significant chips, although the accelerated size of the blinds threatened to turn the proceedings into a crap shoot – as usually happens toward the end of 10-hour tournaments. Blinds are $800 and $1,600. A player from the second position to the left of the blinds raises about $7,000. I call all in for $6,000 with my long-awaited miracle pair of aces. The flop is Q-7-Q. The opponent had made his move with Q-J offsuit from an early seat. So, three queens beats a pair of aces, I guess. Well, goodnight. I smile, wish everyone luck, and collect my meager 15th place winnings.
Was this unlucky?
Now, are those two sad stories, or what? At least one kibitzer thought so. On my way out the door, he commiserated, "I saw that beat you took with the two jacks last time, too. You really get a lot of good hands beat, don't you?"
I said, "I think I get beat, on average, with better hands than almost anyone else."
He seemed surprised that I would say that. "So, you're usually unlucky?"
"No," I corrected, "I'm not unlucky at all."
"But you just said you got beat with big hands."
"That's right," I told him. "But I don't mind."
"Well, I guess if you've got lots of money, you can handle it," he speculated, as I waved good-bye and went out the door.
But, listen. Getting beat with bigger hands on average than your opponents is not a sign of misfortune. Aspiring professional players need to understand that. If you play skillfully, if you have a winning game plan, if you succeed, then you will absolutely lose – on average – with bigger hands than your opponents. That's because the hands you play are, on average, stronger. Think about it.
Players complain about being drawn out on. Even world-class players complain about it. But, if you're a great player, you should be drawn out on much more often — as a proportion of the hands you play — than other players. Why? Because you usually have the stronger hand to begin with. In fact, if you always started with the best hand against an opponent, then every single time you lost, you would take a bad beat. How else could you lose? So, now you have a new goal in poker. The goal is (1) to have as many of your losing hands as possible be bad beats, and (2) to never complain about it. — MC