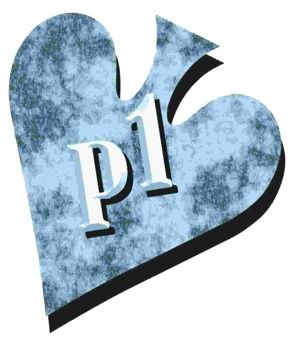 This article first appeared in Card Player magazine.
Most poker players, even logical ones, sometimes feel something has gone wrong with the law of averages. You know about the law of averages, right? Given enough time, the cards even out, and everyone's luck is the same.
But sometimes it doesn't seem that way, and even the most scientific gamblers lose faith. Are there other factors controlling our luck? Something beyond the science we know now? Something mysterious and untoward? Who knows? Probably not, but I can't say definitely not. And neither should anyone.
What I do know is that you will make the most money if you play your cards as if the law of averages rules, even if there's a haunting chance in your mind that it doesn't. And you should never complain about your bad luck, because… well, because nobody cares about your bad luck. I was able to pull these concepts together in a column I wrote for the September, 1981 issue of Gambling Times magazine. The following is condensed from that long-forgotten column:
How I said it in 1981.
"The worst thing of all is I'm never lucky!" Having so stated, Adam took a huge gulp of hot coffee. It seemed to me that he was deliberately trying to scald his innards. "Damn!" he shouted. "Damn, that's hot!" And he took another grimacing swallow, just to prove it.
"You wanna hear something really pathetic, M.J.C.?" he continued, using the initials that I'm known by around Gardena. Tears were bulging from his 29-year-old eyes. I guess it was because of the hot coffee, but who knows?
"Wanna hear something really pathetic?" he repeated.
Having just lost three important football bets, I could have handled sad, but not pathetic.
"This'll just take a minute," he said. "I'm in this 10 blind lowball game. Everybody passes. Gets around to me. I'm dealing. I look at my hand. What do you think I've got?"
"A pat seven?"
"No! A six! A goddamn pat six! Six, five, one, two, three! " He tried another dramatic pause that didn't seem very effective.
I squirmed beside him, trying to determine my best strategy of escape.
"Did you hear what I said? A six! Pat!"
Obviously he wanted some sort of acknowledgement. " Wow! Those are hard to get. I suppose you got it beat." In all my years of hearing lowball stories told by sad losers, I can't remember ever hearing about a pat six that won!
"You're damn right I got it cracked! Listen to this, M.J.C. The blind calls. How many do you think he draws?"
"Three."
"That's right! Three cards! You heard about it from someone?"
"No, just guessing."
"Well, now guess what he made?"
"A wheel," I speculated.
"No! A six-four!" Damn! I thought. I'd started to say six-four.
Just at that instant my true friend Art Sathmary (known professionally as A.S.Q.) appeared.
Adam said, as I started to rise, "Just one more thing. Two hands later I get dealt…"
"Hi, A.S.Q.!" I greeted. I walked briskly away from Adam, muttering apologetically, "We're going to be late."
The Point.
Every experienced gambler hears this sort of thing all the time. The vocabulary of complaint, the language of misery, is universal. If you're a regular poker player, you can hear echoes of similar tales right now.
Losers like to complain. Losing is a lonely experience. You suffer alone at a poker table. No one else seems aware of your tragedies. After the game, many humans need to share their agony.
Losers exaggerate. That's because they're not trying to convey what really happened so much as how bad they feel. You shouldn't challenge their outrageous claims of misfortune. Merely do your duty as a human being and commiserate.
A woman in A.S.Q.'s game once complained of having missed "17 flush draws in a row!"
"What are you talking about?" he corrected. "You just made one against me five minutes ago."
"Not in diamonds!" she raged.
Exclusive.
Finally, after years and years of struggling to decipher what the world of poker complainers means by these bizarre assertions, I'm ready to announce my findings to the public. What follows is a sample of typical claims you're apt to hear from gamblers, and the truth.
Statement #1: "I can't believe it! I got 14 full houses beat in three hours playing draw poker! " The truth: The speaker lost on one full house and on two flushes. Furthermore, he drew to two pair, sevens and fours, caught a seven and would have had he caught a four, since the opener had sixes full. He's counting this as a loss, anyway, since he didn't hold three-of-a-kind in nearly an hour.
Statement #2: "I went to Vegas over the weekend. Must've played 21 for fifteen hours and never got a single blackjack!" The truth: This person got about 40 blackjacks, perhaps less than his mathematical share. However, he only remembers 10 of them clearly, and these are hardly worth mentioning since he dumped $2000 playing keno.
Statement #3: "I would've hit the daily double. I had it figured cold, but I got tied up at the office." The truth: The guy's second choice won the first half of the double. The horse that won the other race was a complete surprise. But now, looking back at the Racing Form, he can positively see why he might have picked it.
You see? It's human nature to feel you're running bad, even when you're not. In the past, I showed that the fluctuations for a gambler can be a lot greater than most informed people suppose. There's a lot of luck involved in games like gin rummy, poker and backgammon. That's why it's important to get as big an edge as possible.
Taboo.
There's one subject that no self-respecting gambling authority will discuss. It's the supernatural. Sure, it's easy to say that we have all the answers.
There are two main types of people who are screwing up my world: those who claim to have discovered secret psychic answers; and those who blindly proclaim there can be no reality beyond that which they can fathom.
Both these groups, the fortune tellers and the tunnel-vision scientists, are suffering from the same insanity. They both need answers. The former makes them up; the latter shouts that luck is understood by equation.
Nothing is more important to a gambler than whether unexplored phenomena might be influencing his luck. Although I can't prove to you conclusively that such forces don't exist, here is my advice. Get a good grasp of probabilities and gamble accordingly. Maybe there are undiscovered forces that guide our luck. But our best shot of winning the money right now is to deal with concepts we comprehend.
If you mistakenly expect to get a pat full house every hour, you're apt to feel miserable and cheated by fate. Your game will suffer. When you run bad, keep your luck secret. Getting sympathy from a fellow poker player is practically impossible.
This appropriate exchange of words happened two years ago in Reno. An elderly man slithered up to my friend and asked to borrow $20. "I lost my ass!" he explained.
My friend slapped him softly on the shoulders, whispered, "I hope you find it," and walked away. — MC