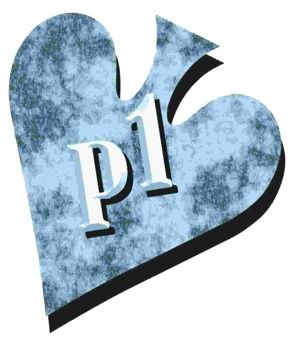 ---
Note: Not at the old Poker1 site. A version of this entry was first published in Poker Player newspaper in 2010.
This is part of a series by Diane McHaffie. She wasn't a poker player when she began writing this series. These entries chronicle the lessons given to her personally by Mike Caro. Included in her remarkable  poker-learning odyssey are additional comments, tips, and observations from Mike Caro.
Diane McHaffie is Director of Operations at Mike Caro University of Poker, Gaming, and Life Strategy. She has traveled the world coordinating events and seminars in the interest of honest poker. You can write her online at diane@caro.com.
---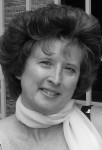 Lessons from MCU
— With bonus content by Mike Caro (pending) —
Lesson 165: History lesson – Part 1
Today we're going to participate in a poker history quiz involving the Poker Hall of Fame inductees. Let's see how much you know.
Who first formed the Poker Hall of Fame?
(a) Johnny Moss
(b) Benny Binion
(c) Jack Binion
(d) Amarillo "Slim" Preston
Answer:
Benny Binion – who founded the Horseshoe Casino, formed the Poker Hall of Fame in 1979. He was also responsible for holding the first WSOP event in 1970 at the Horseshoe Casino. It was a by-invitation-only event in which six well-known players were invited.
In the first year, 1979, of Binion's Poker Hall of Fame, there were seven inductees. Can you name them?
Answer:
Johnny Moss, Nick "the Greek" Dandolos, Red Winn, Felton "Corky" McCorquodal, Sid Wyman, "Wild Bill" Hickok, and Edmond Hoyle
Who, of the inductees, spoke on various TV shows in the early days to promote poker?
(a) Benny Binion
(b) Johnny Moss
(c) "Amarillo Slim" Preston
(d) Roger Moore 
Answer:
"Amarillo Slim" Preston – After winning the 1972 WSOP main event he agreed to speak on poker's behalf on The Tonight Show, Good Morning America, 60 Minutes, Georgia Today are just a few. He has five WSOP bracelets and became an inductee in 1992.
Who was the youngest inductee to win a coveted spot in Bininon's Hall of Fame?
(a) Bobby Baldwin 
(b) Chip Reese
(c) Stu Ungar
(d) Johnny Chan
Answer:
David "Chip" Reese – won that distinction in 1991, at the age of 40. Chip nudged Stu Unger out of that historical spot. Chip was famous for his participation in large cash games. Doyle Brunson chose his best friend Chip to write the seven-card stud section of his famous book, Super/System.
Which Binion's Poker Hall of Fame member was responsible for introducing hold 'em into the Las Vegas scene?
(a) Benny Binion
(b) Felton McCorquodale
(c) Chip Resse 
(d) Jack Keller
Answer:
Felton McCorquodale – brought hold 'em to Vegas in 1963. He gained the Poker Hall of Fame in 1979 as one of the first members inducted.
Who, of the founding fathers of the WPT, was inducted into the Poker Hall of Fame in 2002?
(a) Bobby Baldwin
(b) Lyle Berman
Answer:
Lyle Berman – In 2003 Mr. Berman, along with Steve Lipscomb and Audrey Kania, was instrumental in birthing the World Poker Tour. Mr. Berman is mainly a cash game participant.
One of the first organizers of the WSOP was inducted into the Poker Hall of Fame in 2005. Who was it?
(a) Johnny Chan 
(b) Berry Johnson
(c) Amarillo "Slim" Preston
(d) Crandell Addington
Answer:
Crandell Addington – achieved the Binion's Poker Hall of Fame in 2005. He was one of the originators of the WSOP. He is aptly nicknamed "Dandy" because of his well attired, charming persona. Practically every year, from 1972 to 1979, he accomplished the feat of sitting at the final table of the WSOP Main Event, attaining the record of most final table engagements. He was also a contributing writer in Doyle Brunson's Super/System 2, and I had the brief pleasure of meeting him at Doyle's house, while the book was being edited. Today he is engrossed, through his company, in attempting to discover treatments for cancer.
Doyle Brunson has the most celebrated hold 'em hand in history. What is it?
(a) A-10
(b) K-2
(c) 10-2
(d) J-3
Answer:
10-2 – It is now referred to as a "Doyle Brunson." He won the WSOP Main Events with these cards in 1976 and 1977.
What famous Hall of Fame inductee, besides Doyle Brunson, was also known for a memorable hand?
(a) Edmond Hoyle 
(b) Wild Bill Hickok
Answer:
James "Wild Bill" Hickock – died tragically on August 2, 1876 holding the "Dead Man's Hand" a pair of black aces and a pair of black eights. He became a professional gambler shortly following the Civil War. He was inducted into the Hall of Fame in 1979.
We'll continue with the history lesson in my next column, Poker Hall of Fame History Lesson – Part 2. See you then.   — DM
Next entry in Lessons from MCU series (pending)