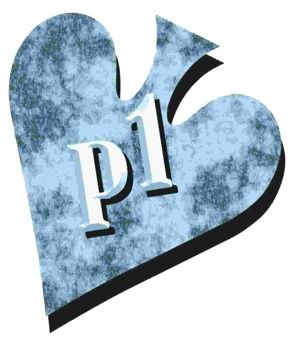 ---
Note: Not at the old Poker1 site. A version of this entry was first published in Poker Player newspaper in 2008.
This is part of a series by Diane McHaffie. She wasn't a poker player when she began writing this series. These entries chronicle the lessons given to her personally by Mike Caro. Included in her remarkable  poker-learning odyssey are additional comments, tips, and observations from Mike Caro.
Diane McHaffie is Director of Operations at Mike Caro University of Poker, Gaming, and Life Strategy. She has traveled the world coordinating events and seminars in the interest of honest poker. You can write her online at diane@caro.com.
---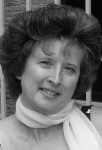 Lessons from MCU
— With bonus content by Mike Caro (pending) —
Lesson 120: The truth about bankrolls
As director of operations for Mike Caro University of Poker, I'm in charge of scheduling Mike's meetings, appearances, and interviews. Several days ago I was approached by the Harrah's Casino Poker Power Hour, broadcast on WHCO 1230 AM in St. Louis, requesting a radio interview with Mike. Johnny B and the Randoman, the on-air hosts, wanted to ask Mike's advice on how low-limit poker players could attempt to make a steady income from playing poker.
I was able to schedule the interview, but unfortunately I missed the show and so I asked Mike to fill me in. So, he studied his notes and now I'd like to share them with you.
Spend
As a beginning poker player, you must understand that you absolutely can not spend your bankroll. The day has finally come that you're able to proudly fold three $100 bills into your pocket and go to the poker table. If you win $5,700 over the next week and then you decide to purchase a $3,000 HD, flat screen TV to watch the Super Bowl, you reason that you still have $3,000 left, ten times what you started with. No problem, right? Wrong.
Suppose you run into a bad streak and lose the $3,000. Then you're broke and miserable. But, in truth, you've won $2,700. Such tragedies happen frequently. Why? Because many beginning players don't understand that they need to keep a healthy bankroll. In fact, bankrolls need to be larger than most beginners expect. Many of the skilled players that have gone on before you have already determined the comfort zones of their bankrolls. Beginning players fail to realize the importance and often go on a spending spree.
Establish
Mike says that it isn't necessary to start with an impressive bankroll. The important thing is to keep the increased bankroll once you build it. Any bankroll is adequate, although it does, obviously, need to be large enough to meet the minimum table requirements. Mike doesn't like to dictate to novice players an exact bankroll amount.
You can acquire a big bankroll quicker by taking more risks, but keep in mind that you're also endangering it with those higher risks. You could get rich fast, but you could easily go broke. When your bankroll is sadly dwindling, you might decide to continue playing in smaller games. But Mike says that when your bankroll gets to such a depleted state, it isn't practical to protect it from ruin. Just start over again, either by saving the money or borrowing it.
Quality
Keep in mind, if you're tempted to play in smaller games, your opponents are probably not going to be as skilled and challenging as you would find in larger games, so the quality of your learning experience will be diminished.
If you begin your poker adventures with $400, it's going to be relatively easy to replenish, if need be. But as your bankroll grows you must to be more protective and when it reaches $15,000, $30,000 or more, it is absolutely imperative that you guard that significant bankroll and not take unnecessary chances, since it will take a very long time to restock that amount of money if it gets destroyed.
Ego
Mike advises poker players to choose levels at which they can easily prevail and when necessary drop to a lower level when the bankroll dictates. Don't let your ego totally endanger your bankroll by refusing to step down to a lower limit when necessary. When you enter the larger games, it's to enlarge your bankroll, not to preen like a peacock.
A mistake that many beginners make is they expect to add significantly to their bankroll immediately. Unless they are very lucky, that rarely happens. They should look upon their first poker games as an inexpensive, educational experience. — DM