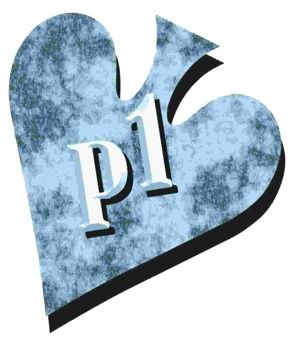 ---
Note: Not at the old Poker1 site. A version of this entry was first published in Poker Player newspaper in 2006.
This is part of a series by Diane McHaffie. She wasn't a poker player when she began writing this series. These entries chronicle the lessons given to her personally by Mike Caro. Included in her remarkable  poker-learning odyssey are additional comments, tips, and observations from Mike Caro.
Diane McHaffie is Director of Operations at Mike Caro University of Poker, Gaming, and Life Strategy. She has traveled the world coordinating events and seminars in the interest of honest poker. You can write her online at diane@caro.com.
---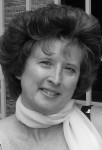 Lessons from MCU
— With bonus content by Mike Caro (pending) —
Lesson 83: Vintage Mike Caro
I'm combining thoughts based on one of Mike Caro's columns that we discussed with my observations from the 2006 World Series of Poker.
If you've every watched Mike play, you've probably seen that he doesn't like a quiet, somber game. At the 2006 WSOP events I watched him repeatedly turn death-like stillness into talkative, fun tables. At a main-event table, he remarked, "You're taking $83 million entirely too seriously." His goal was to lighten the mood and make the games less solemn and more enjoyable.
As the Mad Genius of Poker, Mike is noted for his entertaining, unpredictable play. He will often "splash" his cards when first entering a new game. That means, he will bet on unlikely hands and usually show them whenever it's legal, while shrugging nonchalantly, as if saying, "Oh, well." Often those hands are losing ones, but he has established his image. It will bring him profit over and over again.
Profit for Mike
His type of play bewilders his opponents. They then play more loosely, inadequately, bringing profit to Mike. Of course, since Mike is making the game fun, and they're laughing and joking, it's easier to lose to him without ill feelings.
Mike tries never to "go quiet". I watched him throw hand after hand away at the WSOP events. Sometimes he did so quietly, without fanfare, but he interspersed it with comments, keeping the atmosphere light and jovial. He advises, "Usually, it's worth entering a pot with a substandard hand or two just to avoid going quiet. You won't always be able to escape going quiet, but all that advertising money you've invested is worth protecting if you can."
I'll never forget one remark an observer made during one of the WSOP events. After watching Mike make predictions about what his opponents were holding, picking up on tells, talking his opponents into calling or folding successfully, the observer remarked, "That is vintage Mike Caro!" Mike heard him and reacted with a pleased smile. Mike remarked to me later that the gentleman was so right. He had played that table and those opponents in the customary way that he had played years ago. That day, at that event, everything had fallen perfectly together to allow him to play the vintage Mike Caro way.
Mike puts emphasis on reading tells. He has written a book regarding that, Caro's Book of Tells, The Body Language of Poker. Many people approached Mike at the WSOP to thank him for that contribution to the poker world, relating how much the book meant to them personally.
Tells
Reading tells at the poker table is extremely important. Of course, if you aren't careful, you'll be providing tells to your opponents, as well. Mike received tells from many of his opponents that enabled him to decide how to play a hand or if to play a hand.
During one of the WSOP events, Mike played at one table filled mainly with young opponents. Regardless of their youth, all knew of him. To Mike's amazement, these young players often sought his advice at the table.
Mike was often stopped in the hallways by fans and asked for his opinion of how to play and whether described hands were played correctly or incorrectly. He always graciously answered their questions. Other fans stopped to relate their bad beats, to which Mike would patiently listen, and usually relate his famous first tournament bad beat at the 2006 WSOP (in which he flopped 8-8-6 while holding 8-8 and lost to a straight flush on the turn and river).
Mike has an image that he portrays successfully as the "Mad Genius of Poker." Almost everyone knew him as the "Mad Genius of Poker," but some got it half right and referred to him as the "Mad Scientist," which I found amusing. They all knew him for his research, his Book of Tells, and his unpredictable play.
However, the one remark that will stick with me forever is, "That is vintage Mike Caro." That man was so right! — DM