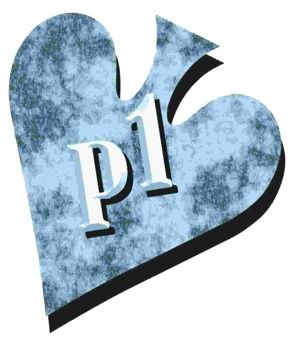 ---
Note: Not at the old Poker1 site. A version of this entry was first published in Poker Player newspaper in 2006.
This is part of a series by Diane McHaffie. She wasn't a poker player when she began writing this series. These entries chronicle the lessons given to her personally by Mike Caro. Included in her remarkable  poker-learning odyssey are additional comments, tips, and observations from Mike Caro.
Diane McHaffie is Director of Operations at Mike Caro University of Poker, Gaming, and Life Strategy. She has traveled the world coordinating events and seminars in the interest of honest poker. You can write her online at diane@caro.com.
---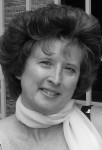 Lessons from MCU
— With bonus content by Mike Caro (pending) —
Lesson 73: The Bounty Tournament
I've sat beside Mike Caro, watching and learning as he plays online in the Bounty tournaments, Thursdays at Doylesroom.com. He enjoys playing in the tournaments and chatting with everyone from all around the world. It's so amazing that you can play with people from Canada, to the United Kingdom, and Australia.
Mike's achieved 8th, 9th, and 11th places in fields up to 800. He observes his opponents and actually receives tells from them. Although the obvious tells are absent, there are still tells to be noticed, like in how quickly the buttons are used or a delay in using them.
Although I have occasionally played online, starting with Free Money and graduating to Real Money, I hadn't played in any online tournaments. One evening I told Mike that I'd like to play in the Bounty tournaments and he encouraged me to do so.
Thrilling
So, four weeks ago I jumped into the pond of players at the Thursday night Bounty tournament at Doylesroom.com. It is so thrilling to be playing in the tournament, knowing that at any moment the powers-that-be could drop one of the Bounty's at your table. That's because as players are eliminated, tables are consolidated and you or the bounties can suddenly find yourself at a different table. Each time you're zapped away, you wonder where you're going and who's going to be there. Imagine playing against your teacher!
One of the first things I discovered was the excitement of winning a pot. It was so invigorating! I was actually jumping up and down and yelling with delight and amazement. My heart was pounding and the adrenalin was flowing. Wow! Well, needless to say, I'm hooked now! I haven't missed a Thursday night Bounty tournament since. I placed 111th that first night, outlasting more than 600 opponents. Not great, but not bad.
Although, I was thrilled, I didn't get reckless and try to bet questionable hands. I continued to play conservatively, as Mike had taught me, taking into consideration my position, the cards that I was holding, and trying to remember all I'd been taught.
To be considered
Sure, you think you're holding two significant cards, but consider the cards that are already on the board and what your opponent could be holding? What are they hoping to make? Is your hand strong enough? Everything has to be considered before you take the leap or continue to pursue a pot. Mike says that in online poker, opponents tend to call more often and I've discovered that to be true.
I was pleasantly surprised that I did so well my first time out. I was proud of myself, but what was even better, my teacher was proud of me, too. I'm still playing carefully and not taking chances unless I feel that I have a good opportunity of securing the pot. When I do win the pot, I feel victorious, and pleased that my lessons have paid off. But I feel the same way about making a good fold. I've been taught that the victory isn't in winning the pot – it's in making the right decision.
Next step
So, if you haven't tried online play, yet, you should. I can understand if you're just starting out, and feel cautious about your abilities. I was like that. I began with the free money games until I felt confident enough to play in the real money games. When you work up to the real money games, a good next step is the Bounty tournament.
Perhaps you'll find yourself sitting down at more real money tables having fun and learning. Then maybe one day you'll feel prepared to take on a real world table with live opponents surrounding you and the feel of chips between your fingers. — DM